EthHub Weekly #88
Messari closes $4mil funding round, MCD launch imminent, Compound raises $25m Series A, the Convexity Protocol announced and much more!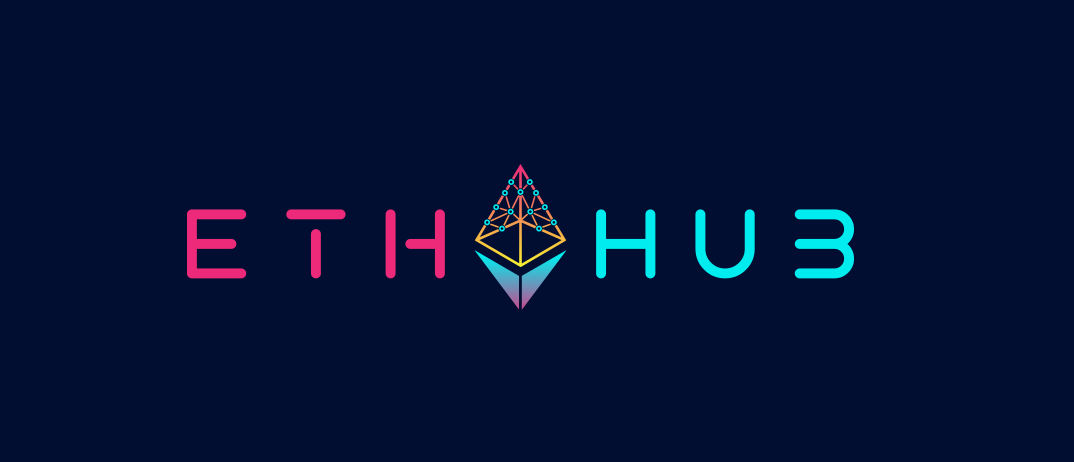 ---
Curated by Anthony Sassano (@sassal0x) and Eric Conner (@econoar)
---
🚀
 Istanbul Cometh
Ethereum's next scheduled network upgrade, Istanbul, is only a couple weeks away with a target launch date of around December 7th at block 9,069,000. If you haven't done so already, please update your nodes to the latest version of the client you are running. More information on the current state of the network can be found here.
Eric also published a great blog post last week providing the ultimate guide to the Ethereum name service. I highly recommend giving it a read through if you'd like to become an expert on ENS in under 10 minutes.
Oh and a small note - last week we were informed that the newsletter went to some peoples spam boxes - please make sure to whitelist the ethhub@substack.com email address so that future newsletters don't get filtered!
Have a great week everyone!
- Anthony
---
News of the Week
The Royal Bank of Canada (RBC), the country's largest bank with over $965 billion in total assets, could launch a cryptocurrency trading platform.
The Logic reported the news on Monday, saying that the bank has applied for four patents in Canada and the U.S. that reveal how it might integrate cryptocurrencies into its operations.
"To individual users, managing cryptographic keys and transacting with different cryptographic assets can be a challenge. In some situations, cryptographic asset transactions may take time to be confirmed, and/or may not be compatible or supported by merchant systems or point-of-sale devices," reads a patent.
RBC spokesperson Jean Francois Thibault told The Logic that the bank, "like many other organizations, files patent applications to ensure proprietary ideas and concepts are protected," declining to comment on the platform launch.
Data provider Messari has closed a $4 million funding round led by Uncork Capital with new participation from Coinbase Ventures and former Coinbase CTO Balaji Srinivasan, according to a statement from the New York-based firm. As part of the deal, Uncork's founder Jeff Clavier was named to Messari's board of directors.
Uncork joins existing Messari investors including Blockchain Capital, CoinFund, Danhua Capital, Fabric Ventures, Semantic Ventures and Underscore VC, among others.
In a statement, Messari co-founder and CEO Ryan Selkis described "one of the industry's toughest problems" as being the "coordination challenges of self-regulating an emerging asset class and providing accurate, timely data to investors with diverse compliance requirements."
Top adult entertainment site Pornhub may expand the range of cryptocurrencies it offers to pay performers for their work after PayPal abruptly cut off service.
"We currently pay out in verge and are evaluating adding other cryptocurrency payout options,"  Corey Price, a vice president at Pornhub said.
More than 100,000 performers who relied on PayPal "for their livelihoods" were affected by its decision to discontinue the service, Pornhub said in a blog post earlier in the day.
The company said it was "devastated" by the move and called on those models with PayPal options selected in their accounts to use one of its other provided methods of paying out. These include direct deposits, checks and the verge cryptocurrency.
With PayPal now withdrawn, it may be that Pornhub performers will increasingly turn to the cryptocurrency option, especially as bank accounts may be frozen if banks get a hint that porn is related to the payments.
---
Project Updates
Maker has introduced an "all-in-one" DeFi hub ahead of it's MCD launch which includes Oasis Trade (decentralized marketplace), Oasis Borrow (the new CDP portal for MCD) and Oasis Save (an interface for the Dai Savings Rate).
Convexity is a protocol for fungible ERC20 options in DeFi. These options (or oTokens) serve as effective insurance and hedging instruments, and oracles of risk & volatility. oTokens will be the first instruments that provide significant yield on ETH holdings in DeFi
MKR token holders have voted in favour of upgrading the Maker system to the new MCD version and it'll go live Monday at around 4PM UTC.
Prysm Beacon Chain testnet relaunched, testnet RPC endpoints fully functional, end to end testing framework and slashing detection framework are both nearing completion.
Whiteblock Genesis is a platform that lets anyone test and develop distributed systems in real-world scenarios. Tied into your favorite cloud providers to make provisioning painless.
The 2nd phase of the Trusted Setup for Loopring v3 has begun! Headquarters for the ceremony is at https://loopring.org/#/ceremony, where participants and observers can keep up with the progress. This is the final step before the Loopring v3 beta will be used in production.
Aligned Capital is a new investment firm designed to anticipate civilization-scale, evolutionary changes in human behavior, and to invest in their core technologies. It's being headed up by ConsenSys' former Chief Strategy Office Sam Cassatt.
This update details the Ethereum Studio launch, changes to the Ethereum.org website, bounties that are currently open for improving the website and plans for the future including more translations!
The Series A was led by popular investors a16z, Paradigm, Bain Capital ventures and Polychain Capital. Compound said it doesn't have a clear business model yet but this recent raise will give the company plenty of time to sustain itself for now.
The ETH RSI 60/40 Crossover Set is the first Set in this new category and automatically rebalances based on changes in the Relative Strength index (RSI) indicator.
The ERC-20 token tracks poop sightings in San Francisco and allows the token to accrue value based on how much poop is reported.
Tokenlon has launched imBTC, which is an Ethereum ERC-20 Token issued with an 1:1 anchor to BTC. Users can transfer, redeem, exchange imBTC as well as receive an income share of the Tokenlon platform fees while holding imBTC.
Terminal is a console to manage and monitor blockchain applications. The team describes it as a "mission control panel for your dapp" as it gives you everything you need to properly manage and monitor your infrastructure, application, web3 integrations, contracts, transactions, users and more in one place.
In this post, ConsenSys details all of the projects that received grants as part of the 2nd wave of the program.
BLS-ROLLUP will be included into the SKALE production network. Every SKALE validator will participate in BLS-ROLLUP and profit from BLS-ROLLUP fees.
The Gnosis Safe for teams is now in early access and you can get started by heading here.
$42,500 worth of prizes attracted over 300 participants and 78 submissions for this hackathon with 18 of them winning a share of the prize.
Peter from MetaCartel details all of the projects that received grants from the MetaCartelDAO as part of the first cohort.
The Dharma Smart Wallet removes the friction of key management, tx fees, and web3 interactions from the onboarding process and gives users a seamless experience.
The 1.0 release means that the browser is now officially out of beta. The full stable release is available for Windows, macOS, Linux, Android, and iOS.
The Ethereum Foundation has given out a bunch of grants to teams based in Taiwan.
---
Community Member Spotlight
This week we're highlighting the great work of Mariano Conti!
Mariano currently works at the MakerDAO foundation where he is mostly responsible for researching, designing and developing the Maker oracle system. He's also one of Maker/DAI's best ambassadors out in the field as he knows first hand what effects hyper-inflation of a fiat currency has on people as he lives in Argentina.
Mariano is very active on Twitter and is constantly putting out interesting and unique insights about both Maker/DAI and Argentina.
Keep up the great work Mariano!
---
Interesting Tweets
---
Ecosystem Bits
Blog Posts
Podcasts
Videos
Misc
---
Meme of the Week
Are you still stacking gwei during this bear market?
Looking for Work?
---
Protect Your Crypto
Buy a hardware wallet:
---
Donations: 0xA19FCDaD77C1F0fd184689aca88BabCF68010347
---