EthHub Weekly #96
Spencer Dinwiddie tokenizes his NBA contract, Eth2 phase 0 v0.10.0 spec released, AZTEC completes ignition ceremony, Aave protocol is live and much more!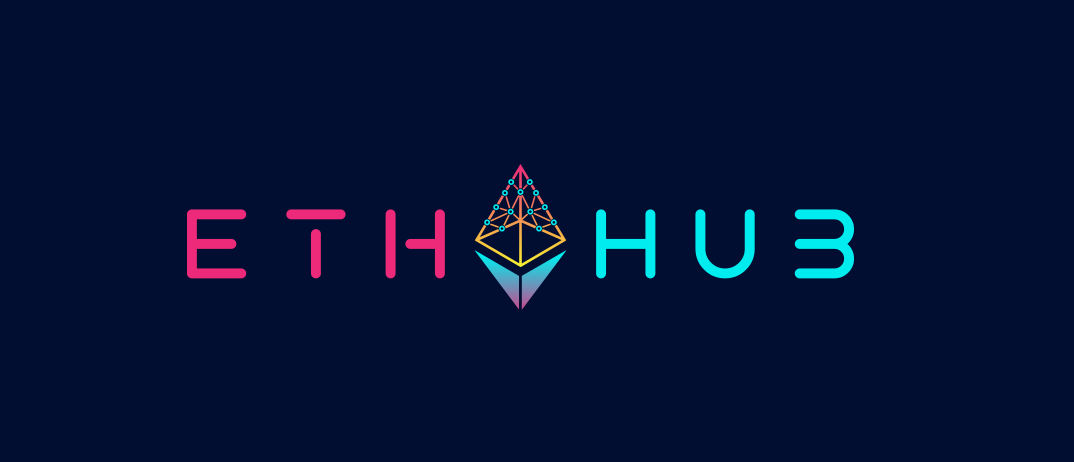 ---
Curated by Anthony Sassano (@sassal0x) and Eric Conner (@econoar)
---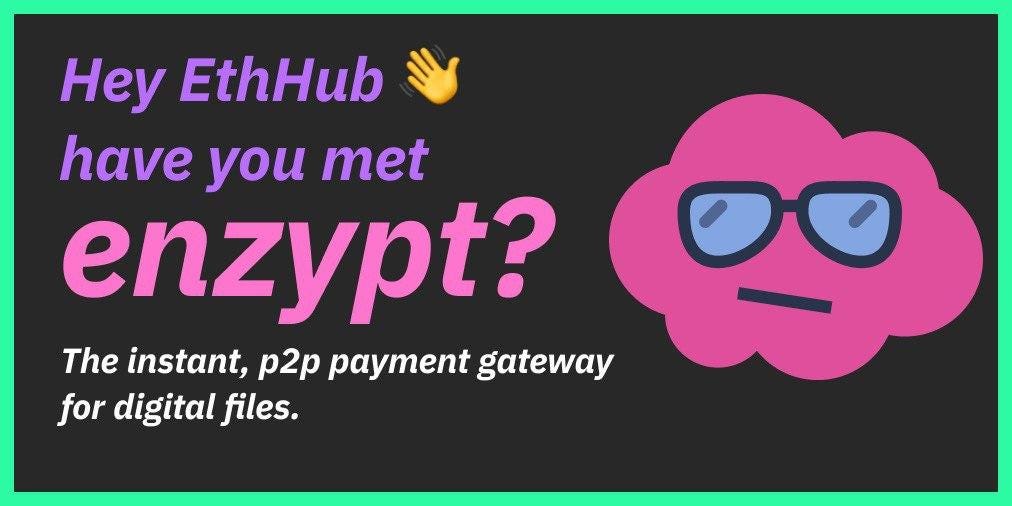 [SPONSORED] Enzypt is the best dapp you've probably never heard of!
In June of 2018 Flex Dapps wanted to figure out a good use case for IPFS. This led them to build Enzypt, a really clever dapp that encrypts your files client side, hosts them on IPFS and gives you an instant payment gateway to purchase them with crypto. It's open source, private and peer to peer. It was pretty ahead of the curve in 2018, but they still knew it could be so much more.
Now it's 2020 and the web3 community is bigger and better. At Flex, they now know way more about how to build good, user friendly dapps. So, they've decided to upgrade Enzypt and set a new, higher standard for dapps.
If you want to learn more about Enzypt and how you can support it, check out this twitter thread that the team posted last week.
---
🐝
 A Busy Week for EthHub
Now that the holiday period is over we wanted to start revving up our efforts to update the EthHub documentation site. The first step in this effort was to post a few bounties on Gitcoin (view them here). We also have a new section on the website called 'Guides' which we'll be adding to frequently. We'll be posting more bounties and publishing more guides over the next few weeks!
Gitcoin Grants Round 4 CLR Matching is in full swing and the community has been very generous and active with over $47,000 being donated by 523+ unique community members. Want to support EthHub? You can find our grant here. At time of writing, a 1 DAI donation to EthHub is matched with 145 DAI as part of the CLR program - a 145x multiplier! Don't forget to donate to your other favorite projects and individuals as well.
Have a great week everyone!
- Anthony
---
News of the Week
Brooklyn Nets player Spencer Dinwiddie said this week that his tokenized investment vehicle will launch on Jan. 13 in spite of the NBA's threat to ban him from the professional basketball league. 
"The Spencer Dinwiddie bond launches January 13th. I'll also be taking 8 fans to ASW with me. #NBAVote," he tweeted on Jan. 10.
The bond will be issued with the help of security token platform Securitize, whose CEO Carlos Domingo announced the partnership on Twitter.
The idea first surfaced in Oct. 2019 when Dinwiddie announced his plan to roll out an Ethereum-based investment platform, DREAM Fan Shares, to sell 90 tokens called SD8 coins, Forbes reported. The scheme would allow him to instantly collect up to $13.5 million off of his $34 million guaranteed three-year contract. Token holders would then receive monthly payments in the next three years with a 4.95% base interest rate. 
Virgil Griffith has been released on bond shortly after being indicted over allegations relating to a conference appearance in North Korea last April.
In a court document filed in the Southern District of New York on Jan. 7, Griffith is charged by a grand jury with one count of conspiracy to violate the International Emergency Economic Powers Act.
Griffith was released on bail on Jan. 9, Inner City Press reported.
The defendant and others had conspired to breach the prohibitions of the act when Griffith provided services to the Democratic People's Republic of Korea without obtaining approval from the U.S. Treasury's Office of Foreign Asset Control, according to the indictment. The developer is also alleged to have attempted to evade U.S. legal requirements during his actions.
The document adds that one or more of the alleged co-conspirators is expected to be brought to New York and arrested.
---
Project Updates
This version of the eth2 phase 0 spec will be the one that undergoes all of the audits and be the base for the multi-client testnet!
First update for the year from Ben and it's packed full of goodies including an overview of the future of eth1, some notes on the phase 0 spec, recent testnet results and much more!
The security audit for the Python-based Vyper compiler was completed and returned two key results: there are multiple serious bugs in the Vyper compiler and
the codebase has a high level of technical debt which will make addressing these issues complex.
AZTEC has completed Ignition, the biggest MPC ceremony in history by number of participants. This means that confidential transactions on Ethereum will be launching this month!
Aave protocol has launched on the Ethereum mainnet and users can now take out flash loans using the platform. Flash loans allow users to borrow crypto instantly with no collateral requirement.
In this post, the Plasma Group's members reflect on what they've accomplished over the last year of working together and discuss how the group will be evolving going forward.
This version of the testnet comes with a mainnet parameter configuration which means it's now capable of handling the load of the eth2 mainnet.
The first public testnet for Fuel, the "most efficient, scalable, and secure optimistic rollup chain on Ethereum" is now live and their code has been open-sourced.
MetaMask has posted a bounty that will pay out 20 ETH to anyone who implements a generalized MetaTransaction standard that could be added to any smart contract to allow MetaTransactions from any externally-owned (key-based) account.
Axie is hosting a tournament titled 'The Infinity Cup' that has a prize pool of 2100 DAI & 10,000 LUNA. The tournament will be livestreamed and hosted by Axie's COO and Growth Lead.
Namestack is a service to help users acquire and use blockchain names. The first product they've released enables users to buy and configure ENS domains in one single click.
Ethsear.ch is an Ethereum specific search with the goals of making Ethereum content more accessible and allowing for autonomous control/maintenance.
You can now use zaps to retain 100% LINK exposure while still geenerating ETH <> LINK pool trading fees on Uniswap.
The ZRX Portal is a web interface where ZRX holders can delegate their tokens to staking pools set up by market makers.
This monthly newsletter serves as a single source that reviews the top three updates from different projects within the non-fungible token ecosystem.
3Box has updated their UI and integrated the Ethereum Name Service (ENS) so users can now view ENS names right alongside 3Box profiles inside the Hub app.
Recaps of Muir Glacier, the Ethereum Cat Herders (ECH) time at ETHCC, a year in review and more.
---
Community Member Spotlight
This week we're highlighting the great work of Ryan Sean Adams!
Ryan is an extremely active Ethereum community member who currently publishes a newsletter called Bankless which aims to be the ultimate guide to crypto finance (DeFi). We highly recommend subscribing to his newsletter as every issue is an absolute goldmine (do note that most of the content is part of the paid subscription).
Ryan is also the founder of Mythos Capital - an investment company that holds
cryptoassets and services cryptonetworks.
Ryan also has an active Gitcoin Grant if you'd like to donate to him here.
Keep up the great work Ryan!
---
Interesting Tweets
---
Ecosystem Bits
Blog Posts
Podcasts
Misc
---
Meme of the Week
---
Looking for Work?
---
Support EthHub:
---
Protect Your Crypto
Buy a hardware wallet:
---