Discover more from EthHub
Want to stay updated with Ethereum? Sign up to a receive the EthHub Weekly Newsletter and you'll never miss a thing!
Over 12,000 subscribers
EthHub Weekly #108
Devcon Archive introduced, various eth2 updates, Zerion acquires MyDeFi, Burner Wallet & Fuel team up and much more!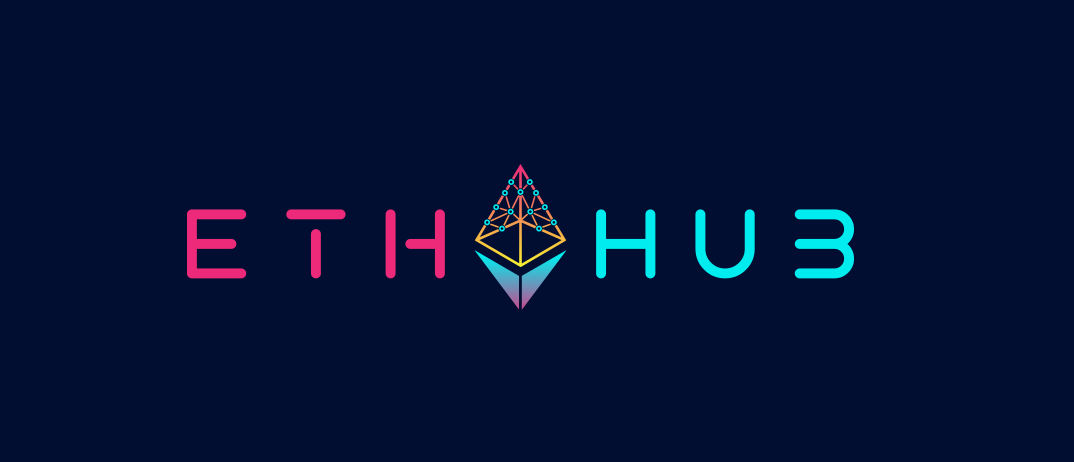 ---
Curated by Anthony Sassano (@sassal0x) and Eric Conner (@econoar)
---
🤔
Eth2 is Coming Soon™
You may have missed it with all of the other events going on in the world right now but this week there was some big eth2 progress - specifically, multiple client teams announced they are gearing up to launch a multi-client eth2 phase 0 testnet this week which would be (if everything goes to plan) the last eth2 testnet before phase 0 mainnet launch! Take these dates with a grain of salt but I expect the testnet to run for 2-3 months before the researchers/implementers would be comfortable with a mainnet launch which would put us at mid-July as a possible launch date (if the testnet launches within the next 2 weeks).
If you haven't checked it out yet, I joined Alex Saunders on his YouTube channel to discuss the last 6 weeks worth of Ethereum updates. You can watch that here. We've also got a Gitcoin grant set-up for these updates if you'd like to support us here.
Last thing - there's currently a survey running that aims to gauge the mental models people have for the Ethereum Protocol, Ethereum Foundation and ETH (the token). If you have some time, please fill that out by heading here.
- Anthony
---
News of the Week
Binance has officially announced its acquisition of CoinMarketCap, the popular aggregator for exchange volume and cryptocurrency pricing data. 
Earlier this week, The Block first broke the news of the acquisition, which sources said at the time could be worth as much as $400 million. The deal closed on March 31st, according to Binance CEO Changpeng Zhao (CZ).
"The core DNA of CoinMarketCap is strongly aligned with Binance's ethics and culture, from its integrity to its value of freedom, transparency and user-focus," Zhao said in a news release. He added:
"Our common vision will be strengthened by this acquisition to further growth and instill transparency in the industry. This will enable us to build on each other's strengths, jointly serving as infrastructure providers of crypto."
Zhao also expressed that Binance plans to empower CoinMarketCap to continue to build innovative, useful products for its users and the global community. 
Well-known crypto market players and companies were hit by a barrage of new lawsuits filed Friday in New York federal court. 
Eleven new putative class actions were filed on April 3 by the Roche Freedman law firm in the Southern District of New York. They separately name Binance, Civic, BProtocol, Status, Block.one, KayDex, Quantstamp, BiBox, TRON Foundation, KuCoin, HDR Global Trading (that is, the BitMEX exchange), and many of their principals, including crypto notables such as Brendan Blumer, Dan Larimer, Vinny Lingham, Binance founder Changpeng ("CZ") Zhao, and BitMEX co-founder and CEO Arthur Hayes.
The plaintiffs include Chase Williams, Alexander Clifford, and Eric Lee. The lawsuits allege violations of U.S. federal and state securities laws against the issuers of digital tokens and against the crypto exchanges that sold them to persons based in the United States.  The claims against individuals are under a "control person" liability theory, which imposes personal liability for corporate securities law claims. This path is usually taken against officers and directors of the company on the assumption that they have control of the entity responsible for the primary violation.
---
Project Updates
The Ethereum Foundation has announced the Devcon Archive - a place where everyone can dive into presentations from all past Devcon events. With the Archive, the team has started gathering videos of keynotes, workshops, and other experiences all into playlists that are available in one place, with details of past events and media dating back to 2014's "ÐΞVcon-0" in Berlin.
Lots of updates from the PryLabs team this week including an overview of their eth2 testnet performance over the last 3 months, the usual merged code updates, an overview of the fuzz testing on the p2p module, their upcoming work and more.
PryLabs also has an open request for an external security assessment of their Prysm client.
A brief update from the Sigma Prime team about their Lighthouse eth2 client this week covering spec implementation, multi-client testnet news, optimizations and a note on COVID-19's impact on Sigma Prime.
The Ecosystem Support Program (ESP) is an expansion of the EF Grants program. In this post, the team give an update on how they're improving their processes, expanding communications, an overview of all the teams/projects that have already been funded and more.
Your regular eth2 news round up from Ben including some updates on phase 0, phase 1.5 and recent research.
Least authority phase 0 audit complete, phase 0 pre-launch bounty program announced and more from Danny Ryan in his latest eth2 quick update!
The Gnosis Safe now supports gasless confirmations/rejections which means you don't need to pay a transaction fee and you don't need to wait for confirmations to be mined.
This week, the Set team released new features for Social Traders on TokenSets, announced the deprecation of the Range Bound Sets and onboarded a new Social Trader (SW Capital).
An experimental version of Burner Wallet powered by Fuel was announced and released this week. The new wallet uses a Fuel open-beta optimistic rollup side chain running on Görli.
Over the next three months, the Maker Foundation and the community will engage in several important governance discussions around decentralization. Those discussions will lead to actions and solutions that will help determine the future of the DAO. Read the post here for full details.
The team also put together a post mortem report on how the crypto market collapse on March 12th impacted MakerDAO.
Brantly from the ENS team gives an update on what the team is working on right now and what's coming in the future.
Coinbase has used their USDC Bootstrap Fund to add $1.1 million worth of USDC liquidity to both Uniswap and PoolTogether.
After 6 months since the whitepaper was published, Balancer is now live on the Ethereum mainnet in a beta capacity!
Dharma has set out to build their own layer 2 system, based on the Optimistic Roll-Up scaling paradigm.
The acquisition was formally accepted in January 2020 and involved a combination of cash and stock. MyDeFi's founder, Baptiste, will continue providing his support and guidance to the Zerion team as they continue their work on MyDeFi.
Augur's v2 contracts will be deployed to the Ethereum network and go live during the first weeks of June!
Thesis, the team behind the Keep protocol, has secured $7.7 million in a fresh funding round led by Paradigm Capital, with participation from firms including Fenbushi Capital and Collaborative Funds. The venture production studio is preparing to launch its tBTC product on April 27.
The Lien protocol allows anyone to create an ETH derivative in a simple, elegant way. The innovative features of this protocol include providing a secure derivatives market with no liquidation involved and enabling a fully decentralized stable coin designed to function without over-collateralization.
---
Community Member Spotlight
This week we're highlighting the great work of Cooper Turley!
Cooper is an active Ethereum community member who's currently an editor at DeFi Rate, a scout for MetaCartel, a community ambassador for Set Protocol, and the director of Fitzner Blockchain Consulting.
Keep up the great work Cooper!
---
Interesting Tweets
---
Ecosystem Bits
Blog Posts
Podcasts
Misc
---
Meme of the Week
---
Looking for Work?
---
Support EthHub:
---
Protect Your Crypto
Buy a hardware wallet:
---