Discover more from EthHub
Want to stay updated with Ethereum? Sign up to a receive the EthHub Weekly Newsletter and you'll never miss a thing!
Over 12,000 subscribers
EthHub Weekly #109
Reddit testing out an Ethereum-based points system, dPiggy live on mainnet, SmokeSignal introduced and much more!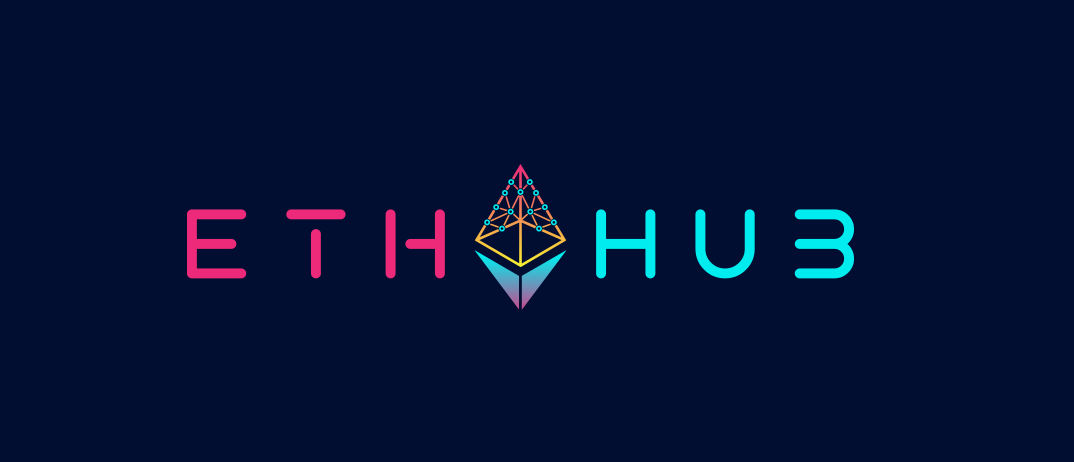 ---
Curated by Anthony Sassano (@sassal0x) and Eric Conner (@econoar)
---
💸
 Gitcoin Recap
Another round of Gitcoin Grants CLR matching ended last week with over $240,000 being donated by over 2000 unique contributors. On top of that, $250,000 was given away in matching thanks to various sponsors! We wanted to extend a heartfelt thank you to every single person that donated to EthHub's grant as we raised over 5,000 DAI! These contributions really mean a lot to us and gives us the motivation to keep bringing you kick-ass Ethereum content every single week through this newsletter, the podcast and of course the EthHub docs website! We'll be talking a bit more about Gitcoin grants on this weeks weekly recap podcast - head here to make sure you're subscribed so you don't miss it!
Interested in virtual meetups/hackathons? Well I'm going to be apart of two of them! The ETHGlobal Hack Money hackathon - where I'll be participating as a judge - and the CoinGecko virtual meetup where I'll be moderating a panel of all-star DeFi speakers! Be sure to sign up to the hackathon and RSVP to the virtual meetup!
- Anthony
---
News of the Week
According to a user post on the social media platform and confirmed by a company spokesperson, Reddit is experimenting with "Community Points" – a new system for subreddits (communities) that gives power users extra benefits. These Community Points are apparently stored using Ethereum's ERC-20 token standard.
According to the video by Reddit user MagoCrypto, the site will publish a list of users and their karma every four weeks; allow the community's users to propose any changes; and then sign off on the list, allowing users to claim Community Points. 
In a statement, a Reddit spokesperson said, "We continuously experiment with ways to support communities on Reddit. In this instance, we're working with one community to test a feature that represents a user's involvement in a community. We value and seek out community feedback as we continue to explore features that engage our users and communities."
A group of Chicago-based crypto trading shops is coming together to connect more closely with Open Finance (DeFi) projects.
Volt Capital, Jump Capital, CMT Trading and DRW Trading launched today the Chicago DeFi Alliance (CDA. The organization, announced late Tuesday in a blog post, seeks to bring together the Chicago-based trading firms and DeFi projects from the world.
Inaugural members of the alliance include TD Ameritrade, DV Trading, Arca, dYdX, and Compound. 
The alliance aims to help DeFi projects understand the Chicago trading ecosystem, a major financial hub famous for its derivatives market. As DeFi projects look to bootstrap liquidity and onboard professional traders, CDA provides them a platform to communicate with trading firms, liquidity providers, and over-the-counter desks. 
---
Project Updates
A lengthy update from the Rocketpool team this week including an overview of their staking GUI, a walkthrough on how to install and get set up with Rocketpool, how Rocketpool integrates with eth2 clients and more.
Bitfly added a bunch of new eth2 tracking charts and a glossary + chart explainer to their eth2 knowledge base website.
An update from the Nimbus team going over what their main goals are for the coming month and what they achieved since their last update.
On April 28, 2020, members will be able to join and contribute to The LAO - a platform that aims to resurrect the spirit of The DAO but be fully compliant with US laws and regulations.
dPiggy is a no-loss crypto investing platform built on top of Compound and Uniswap. It allows users to automatically direct interest earned to things like buying ETH or other tokens.
Dedge is a new DApp created by the StudyDefi team that allows you to swap both collateral and debt via Compound. It does this by leveraging flash loans from Aave, token liquidity from Uniswap, and loan positions from Compound.
New GasStation feature allows users to pay Ethereum network fees using USDT while using the imToken app, new feature to view and edit your token allowances, performance optimizations and more.
The Maker Foundation is making big moves to further decentralize the Maker protocol by putting together 13 MIPs on various governance-related functions such as oracle management and collateral/risk parameter management.
The Trust Wallet SDK is now integrated with Frontier. With this integration, Trust wallet users can now import the Public Eth address in one click into Frontier and start tracking DeFi Portfolio and perform DeFi operations.
Fairmint is a "continuous securities offering" platform that allows teams and individuals to raise money from anyone at any time. This week, they announced their platform is now live.
SmokeSignal is a tool that allows users to post unstoppable messages to the Ethereum blockchain using a web3 wallet, ENS and DAI.
The Set team recap the month of March in their latest community update including all of the products and features they introduced to TokenSets, growth metrics, and more.
Network stats, Kyber Katalyst updates, new integration updates and much more from this months length Kyber Ecosystem Report.
Sila is an Ethereum-based startup building payment technology that is meant to be replace the existing ACH system. This week, they announced that they raised a $7.7mil seed round led by Hope Cochran and Madrona Venture Group.
---
Community Member Spotlight
This week we're highlighting the great work of Cem Özer!
Cem is currently an Ethereum Protocol Engineer building the Teku eth2 client with the PegaSys team (based out of ConsenSys). He has also held previous roles at ConsenSys as a Smart Contract Engineer Intern and then as a Software Engineer.
Keep up the great work Cem!
---
Interesting Tweets
---
Ecosystem Bits
Blog Posts
Podcasts
Misc
---
Meme of the Week
So this isn't a meme from the previous week but we still thought it was worth sharing :)
---
Looking for Work?
---
Support EthHub:
---
Protect Your Crypto
Buy a hardware wallet:
---