Discover more from EthHub
Want to stay updated with Ethereum? Sign up to a receive the EthHub Weekly Newsletter and you'll never miss a thing!
Over 12,000 subscribers
EthHub Weekly #111
dForce hacker returns funds, ConsenSys launches eth2 info portal, eth2 staking calculator launched, Gnosis launches corona markets and much more!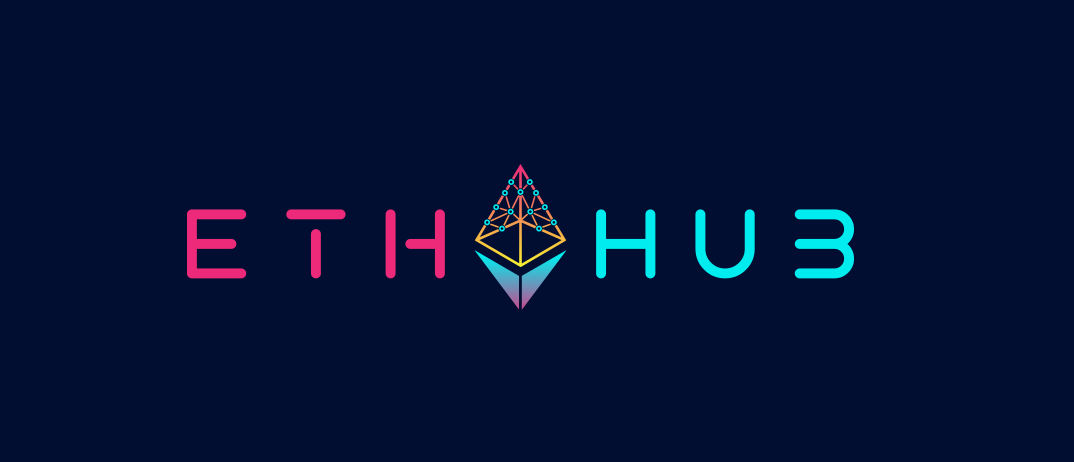 ---
Curated by Anthony Sassano (@sassal0x) and Eric Conner (@econoar)
---
🐛
More DeFi Bugs!
Hegic's product is probably the quickest DeFi project to go from launch to critical bug as both of those things happened within a few days last week! The short of it is that a new DeFi Protocol that allows you to trade options (called Hegic) deployed their contracts to mainnet, received a lot of hype and some capital inflows, then a critical bug was discovered that led to frozen funds in their contracts. Now, ~$28,000 is forever locked in their contracts due to that bug (though the team will be covering the losses). We'll be talking about this more on the EthHub Weekly recap podcast which we'll be livestreaming (with video!) for the first time this week. You can catch it at around 3PM PDT on Monday on Twitter and YouTube (head here to see what time that is in your timezone).
Linda Xie has put together a spreadsheet where crypto people that were laid off or just in between jobs can add their name to. Are you looking for work? Go put your name down. Are you looking to hire? Go check out the list of names on the sheet!
One last thing - I reached out to Rafael at Glassnode last week in order to get a novel metric onto their data platform. That metric? How many Ethereum wallets hold 32 ETH or more. Well, that number is over 116,000! Seems like a lot of addresses are ready to stake when eth2 phase 0 goes live later this year :)
Have a great week everyone!
- Anthony
---
News of the Week
The Brooklyn, N.Y.-based firm known for incubating Ethereum projects is cutting "just over 90" people, a spokesperson confirmed.
"The global COVID-19 pandemic has deeply impacted the world's health and livelihood". "ConsenSys has carefully analyzed its business in relation to what is occurring globally. Like most of its peers, the company is seeing extraordinary uncertainty in the market, with businesses rebalancing priorities and reevaluating timelines."
The move, word of which leaked out after a company town hall meeting Monday, follows a round of layoffs announced in February. Those cuts also shrunk the firm's headcount by approximately 14 percent, the company said at the time. The numbers indicate that ConsenSys may have begun the year with just under 850 employees, and now retains just over 550.
"All key operational aspects of the business are preserved to ensure the development and service of key products and solutions," the company said in its statement.
ConsenSys says affected employees will be provided two months of severance pay and career transition services.
According to data visible on the Ethereum blockchain, multiple transactions were initiated from 6:00 UTC on Tuesday from an address labelled "Lendf.Me Hack" to the admin address for the Lendf.Me project.
The transactions included some extremely large amounts, such as one for 57,992 ether (ETH), the native cryptocurrency of the Ethereum blockchain – an amount worth around $10 million at press time.
Additional transactions involved various U.S. dollar-linked stablecoins – such as USDT, BUSD, TUSD, DAI, USDC, HUSD and PAX – totaling nearly $10 million.
Further, a total of 581 units of WBTC, HBTC and imBTC – ethereum tokens that peg to bitcoin as an underlying collateral – have also been returned. The sum of these is worth around $4 million at bitcoin's current price.
Curiously, the hacker did not return exactly the same balance of assets as were stolen, but returned some of the value in other types of tokens. All told, however, they handed back crypto assets worth roughly $24 million as of press time.
---
Project Updates
Recap of the Topaz eth2 testnet, the usual code and pull request updates, upcoming work and more.
There's an Ethereum 2.0 FAQ, a link to Codefi Activate (eth2 staking service), and a link to subscribe to the amazing What's New in Eth2 newsletter.
EthereumPrice.org have launched their own eth2 staking calculator where you can calculate how much ETH you'll be earning based on various factors (uptime, amount at stake etc).
Testnet updates including an overview of the state of interoperability between the eth2 Lighthouse client and others.
A proposal to add USDT to Compound will be the first one to go through Compound's new governance process.
DAppNode's new release brings optionality to the user, reducing the required dependencies for it to work
This code is the first implementation of universal recursion for pairing-based SNARKs over a single curve. With this code, AZTEC can efficiently verify a SNARK inside another SNARK!
Gnosis is funding and supporting the public non-profit initiative Corona Information Markets, a decentralized prediction markets platform, with the aim of uncovering key information about the novel coronavirus. They've provided $50k in subsidy to create 50 information markets covering different aspects of the pandemic.
Futureswap, an exchange to trade 20x perpetual ETH futures went live this week for a brief period of time. In its 3 day alpha period, it did over $7 million in volume with over $1 million of liquidity. Check out the full recap here.
dYdX is launching Perpetual Contract Markets that enable trading of any non-Ethereum based asset. The first market to go live is entering private Alpha this week: the BTC-USDC with up to 10x leverage.
This week, Coinbase released a price oracle that is a signed price feed that anyone can publish onto Ethereum where it can be used across various apps and protocols.
MetaClan is a crypto-native eSports clan built to inspire the future of gaming. This week, they launched their official DAO which will act as an onchain treasury fund to aggregate tribute, loot, and proposals alike.
The UMA project token ($UMA) will be listed on Uniswap at approximately 15:00 UTC on Wednesday, April 29th.
Pods allow PoolTogether players to link their tickets together. If any ticket in the pod wins, the prize is split proportionally.
This new program will enable our passionate community meetup organisers and members to play a role in the Ethereum mission.
The DeFi SDK is an open-source system of smart contracts that makes integrating protocols easier. You can view it here.
You can now use the Dharma app to send USD to any Twitter handle, regardless of where that person lives - even if they don't have a Dharma account.
3ID Connect is the most complete, secure way for apps to authenticate 3Box accounts and data stores controlled by users.
---
Community Member Spotlight
This week we're highlighting the great work of Paul Razvan Berg!
Paul is the founder of Sablier - the protocol for real-time finance (streaming payments) on Ethereum. Paul previously worked at AZTEC Protocol as a Blockchain Engineer and held various Software Engineering roles prior to that.
Keep up the great work Paul!
---
Interesting Tweets
---
Ecosystem Bits
Blog Posts
Videos
Podcasts
Misc
---
Meme of the Week
---
Looking for Work?
---
Support EthHub:
---
Protect Your Crypto
Buy a hardware wallet:
---