Discover more from EthHub
Want to stay updated with Ethereum? Sign up to a receive the EthHub Weekly Newsletter and you'll never miss a thing!
Over 12,000 subscribers
EthHub Weekly #126
Medalla testnet live, Set v2 announced, Personal Token Agency announced, Hermez introduced and much more!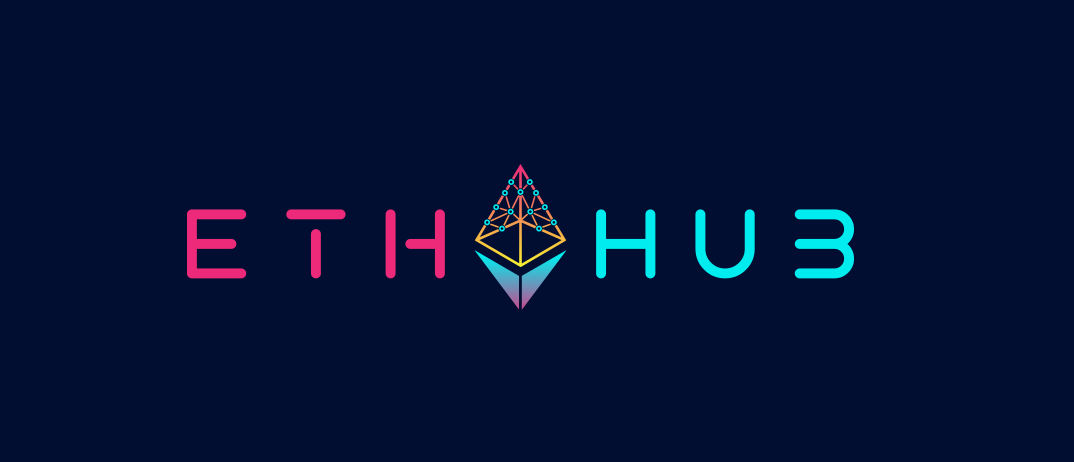 ---
Curated by Anthony Sassano (@sassal0x) and Eric Conner (@econoar)
---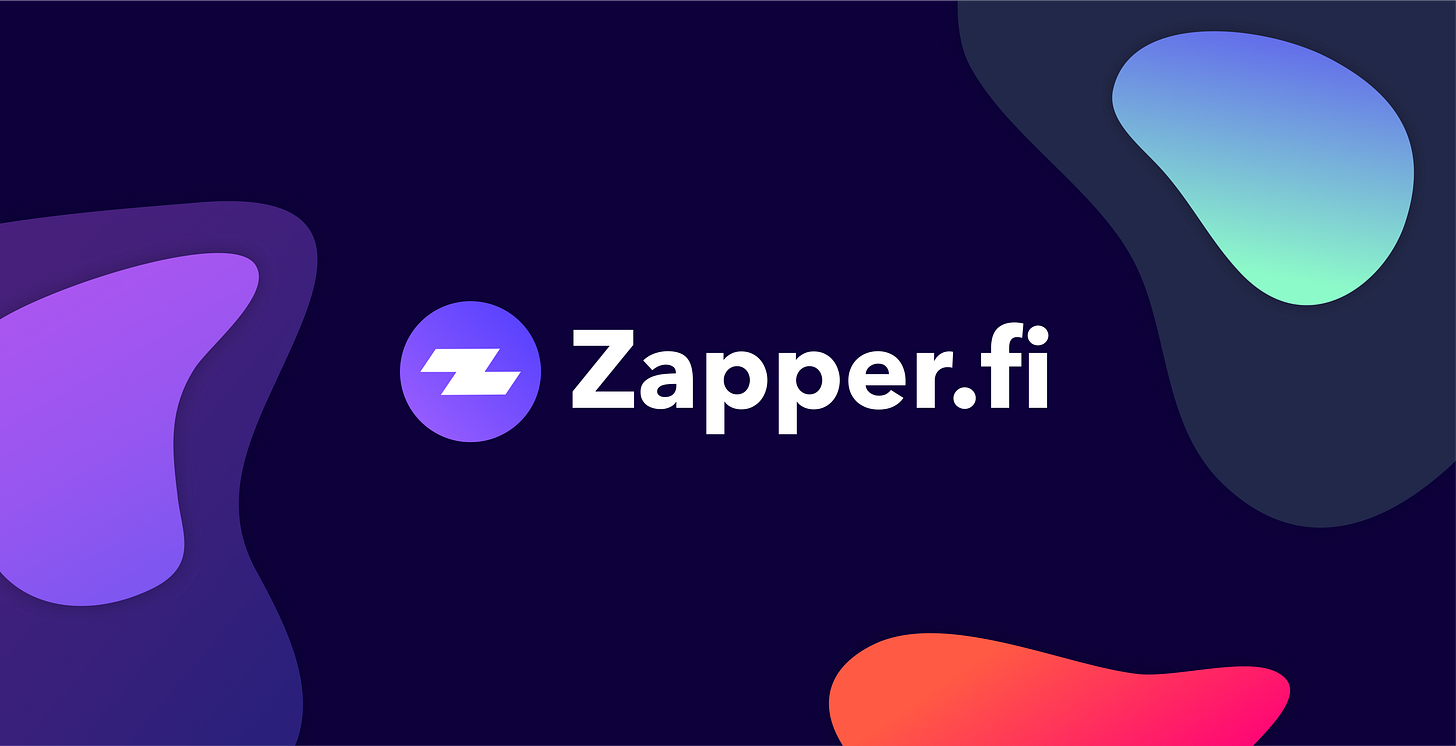 [Sponsored] Zapper.fi helps you manage all your DeFi assets from one simple interface and has become the ultimate tool for yield farmers. By leveraging the composability of open finance, Zaps deploys capital to the most innovative opportunities in DeFi in one transaction - saving you time & gas.
Zapper.fi is the easiest way to discover and access new opportunities in DeFi as the platform is integrated with 19 DeFi platforms including Uniswap, Compound, Balancer, Maker and more. Zapper.fi also supports all of your favorite wallets including MetaMask, Portis, Trust Wallet and more. Check out this friendly video guide from DeFi Dad to learn more.
---
👨‍🌾
 Stay Up To Date on Yield Farming
Our good friends over at DeFi Pulse have launched a brand new newsletter called 'DeFi Pulse Farmer'. In this newsletter, you'll find weekly trends on the latest yield farming opportunities along with an overview on the top stories in DeFi. I highly recommend subscribing here!
The Randomness Summit was announced by ETHGlobal this week which is a one day conference on August 13th for Randomness Beacon research and deployments - you can register for it here.
Have a great week everyone!
- Anthony
---
News of the Week
Digital payments giant PayPal reportedly plans to facilitate cryptocurrency trading through a new partnership with stablecoin operator Paxos. Industry news outlet Coindesk reported on Monday that PayPal plans to introduce crypto trading through Paxos' new brokerage service.
The report follows the July 15 announcement of Paxos' launch of a crypto brokerage that enables other firms to integrate crypto trading functionalities. The service can be used through a simple application programming interface integration and also manages regulatory compliance. According to Coindesk, PayPal will use this new service to deliver its crypto trading features.
Crypto holders earning new tokens by staking their coins might be at risk of being overtaxed, believe several members of Congress.
Four lawmakers wrote a letter to the Internal Revenue Service Wednesday, asking the U.S. tax agency to ensure stakers don't face tax liabilities for receiving block rewards before they sell their new tokens.
"It is possible the taxation of 'staking' rewards as income may overstate taxpayers' actual gains from participating in this new technology," the letter said. "It could also result in a reporting and compliance nightmare, for taxpayers and the Service alike."
The caucus clarified staking rewards should be taxed appropriately. "We believe that taxpayers' true gains from these tokens should indeed be taxed," the letter said.
Abraham Sutherland, a lecturer at the University of Virginia, told CoinDesk these concerns include the fact that staking protocols could create new blocks – and therefore, release new tokens – every few minutes, hours or days. Each of these blocks could be treated as an independent taxable event, meaning taxpayers could potentially have hundreds of taxable events every year, which would be a headache for both the taxpayer and the IRS to assess, he said.
---
Project Updates
An overview of the recent Medalla testnet launch, the attacknets, BLS news and much more from Ben in his weekly eth2 update.
Recap of the Medalla testnet launch, the usual developer updates, an announcement of a new team member joining the PryLabs team, upcoming work and more.
Fresh illustrations, new page designs, a new framework for the website, ethereum.org now available in 30 languages and more in this development update.
A summary of the Medalla launch (bit dated now) and an update on the eth2 attacknet launch in this quick update from Danny Ryan.
yDAO is a new DAO for the yEarn platform created by DAOhaus. It will be used to fund value-added contributions to the yEarn ecosystem, is open for anyone to request funding for yEarn related tasks, is focused solely on funding projects, not on protocol-level governance and more.
Set V2 is a major upgrade coming to Set Protocol that will include new features such as multi-asset support, yield farming support, gas cost savings and more.
Aave announced that DeversiFi, a decentralized exchange, was the first one to experiment with Credit Delegation by drawing a credit line from a Credit Delegation Vault.
yBorrow allows LPs to create vaults and assign credit via Aave from which borrowers can draw their credit line. Credit delegation supports smart contract to smart contract. You can delegate to a yVault and farm yield with the borrowing asset you prefer.
This new interface allows users to manage their Aave portfolio, boost & repay their positions in 1 transaction and full automation support is coming soon.
yDai is the first product built using the Yield Protocol. yDai will allow fixed-rate, fixed-term borrowing and lending of Dai, and will reveal the Dai yield curve.
The Personal Token Agency is a project spun up by Cooper Turley that aims to be the first talent agency for personal token creators. The agency is being set up to establish best practices around personal tokens.
This past month the Grid+ team shipped Lattice1s to Ethereum developers and testers, external devs have had Prysmatic Labs' eth2 validator client running on the device, the pace of GRID redemption by energy customers accelerated, ENS support has been integrated into their web wallet, and their CTO Alex Miller's MetaMask fork including Lattice1 support has been tested and is functioning smoothly.
Hermez is a new zk-rollup created by Iden3's Labs. It uses SNARKs for validity proofs with on-chain data availability and can scale Ethereum to 2000 transactions per second.
The ETH-USD Perpetual Contract is live for trading on dYdX. Traders can get up to 10× leverage on their ETH without converting to any other token.
The round was led by G1 Ventures and Borderless Capital, with participation from Collider Ventures and Ethereum prediction market project Gnosis.
Everyone's favorite block explorer got a face-lift this week and I personally think it looks great!
The seed round was led by Paradigm, with participation from Standard Crypto, Compound founder Robert Leshner and Variant Fund, from a16z alum Jesse Walden.
This new accelerator program will be devoted entirely to decentralized finance (DeFi) startups. The program will invest $120,000 in each participating team for future token purchases.
Power Pool is an experimental protocol that is designed to help people accumulate governance tokens.
Dark Forest is an MMO space-conquest game where players discover and conquer planets in an infinite, procedurally-generated, cryptographically-specified universe.
A healthy update for the month of July from the Strike Protocol team covering their revamped UI, some stats/metrics and more.
---
Interesting Tweets
---
Ecosystem Bits
Blog Posts
Videos
Podcasts
Misc
---
Meme of the Week
---
Looking for Work?
---
Support EthHub:
---
Protect Your Crypto
Buy a hardware wallet:
---