EthHub Weekly #127
The great YAM experiment went live, Medalla testnet hits a snag, Aave v2 announced, CRV token launched and much more!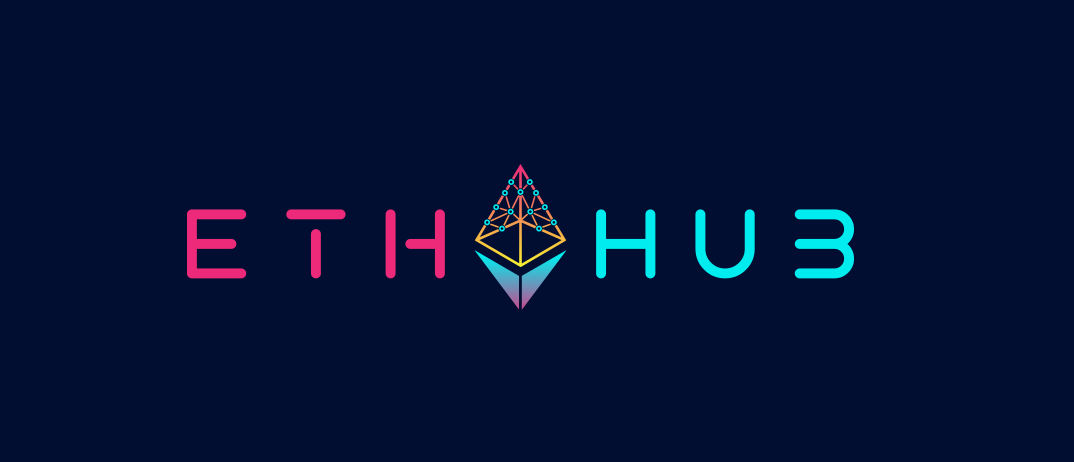 ---
Curated by Anthony Sassano (@sassal0x) and Eric Conner (@econoar)
---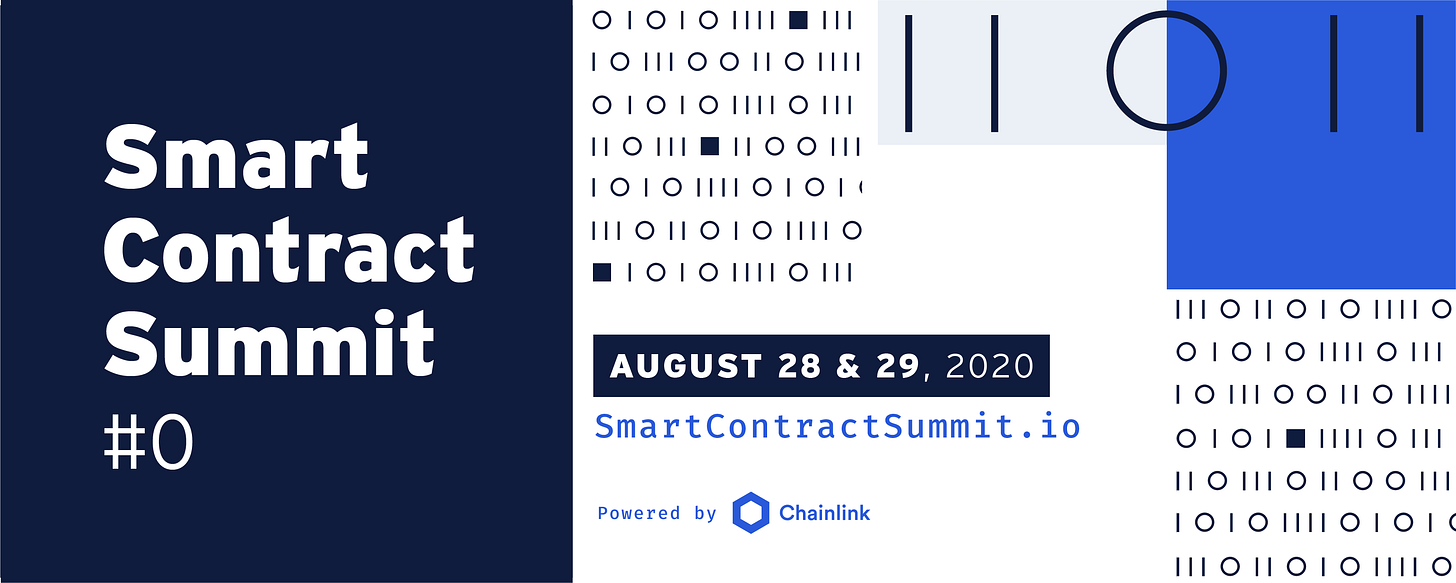 [Sponsored] 2020's Must-Attend DeFi Event: The Smart Contract Summit Powered by Chainlink!
On August 28th and 29th, Chainlink is hosting #SmartCon, the largest Smart Contract Summit bringing together DeFi's best and brightest.
You'll also get to hear from me, Anthony, on a panel with David Nage and Eric Conner called "Is There Still Time To Make Hay In Defi Yield-Farming?"

📅 When: August 28-29th, 2020 - 👉 Click here to register

See all the latest updates and speakers at https://smartcontractsummit.io
---
🍠
 The Craziest Week in DeFi
I hope everyone had a chance to have a break over the weekend as last week was just absolute insanity in the Ethereum space with the launch (and temporary demise) of YAM and then the peculiar launch of CRV. My brain was working overdrive from the moment YAM launched all the way to the weekend and I'm so very happy that no one decided to do something crazy so that everyone in the community could take a bit of a break.
Eric and I will be discussing more about this in the weekly recap podcast - don't forget to subscribe here so that you don't miss it!
Have a great week everyone!
- Anthony
---
News of the Week
JPMorgan is planning to invest in ConsenSys as the Ethereum infrastructure and software company takes on the bank's Quorum platform, sources familiar with the deal told The Block. 
Brooklyn-based ConsenSys has been in the process of raising a round for several months and is hoping to now raise as much as $50 million in fresh capital. Sources say JPMorgan is set to invest $20 million. The firm is raising convertible debt, sources noted. At this point, the deal hasn't closed and figures are subject to change. JPMorgan is participating alongside a number of other investors.
In tandem with the fundraise, which JPMorgan is said to be leading, the firm will also manage development of the Quorum blockchain project, a permissioned Ethereum fork that to date has been managed within the bank.
The U.S. Federal Reserve published details about a 2019 payments trial involving distributed ledger technology, specifically the Hyperledger Fabric blockchain software.
The results were released alongside news that the Fed, the U.S. central bank, is partnering with the Massachusetts Institute of Technology on a multi-year effort focused on central bank-issued digital currencies or CBDCs. In statements, Fed governor Lael Brainard spoke about the Fed's work in this area to date, pointing to work conducted by researchers at the Federal Reserve Bank of Boston. According to last weeks test release, the so-called "FooWire" experiment was designed to test whether the technology is suited for payments application.
---
Project Updates
YAM, an experiment in fair farming, governance and elasticity, took Ethereum by storm last week. Timeline of events:
All of this happened in about 3 days!
The Prysm client experienced a global outage that affected all clients which led to a massive drop in validator participation on the Medalla testnet. Read this thread to learn more. Head here to update your Prysm client.
An update from ConsenSys R&D on their effort to bring trustworthiness to the Beacon Chain and the core foundations of eth2.
Medalla testnet recap, updates on key-management, updates on the work on stability improvements and more in this weeks update.
This EIP proposes a block reward reduction. If accepted, this would be the 3rd time Ethereum has undergone a block reward reduction, and will reduce the block reward to 0.5 ETH.
A short update from the Nimbus team this week recapping the Medalla testnet launch.
Deterministic transaction ordering to discourage front-running spam, faster warmup times, fast-sync fixes and many more.
Devcon Improvement Proposals (DIPs) are a new tool to involve collaborative community input from across the ecosystem. They are aimed at improving the Devcon experience by formalizing a process to get your ideas heard and integrated into the event.
Mooniswap is a new AMM launched by DEX aggregator 1inch. With Mooniswap, 1inch plans to lower impermanent losses for liquidity providers by lowering the profit-margins of arbitrageurs with the introduction of a 5-min time-delay.
SKALE Labs, the core team behind the SKALE Network, has announced over 40 integration partners and validators, in addition to the Dapps that joined the SKALE Innovator program and are currently building on the platform.
Idle Finance announced that they will be incorporating multi-protocol yield farming into the protocol.
On November 16, 2020, MetaMask will stop injecting window.web3, and make a limited number of breaking changes to our Ethereum Provider API.
Yinsure.finance is a protocol for a new kind of tokenized insurance product that we will be part of the Yearn protocol.
DODO is a next-generation algorithmic market maker capable of responding to changing markets and liquidity constraints in real-time.
Aave v2 will include new features like repay with collateral, debt tokenization and native credit delegation, fixed rate deposit and much more.
Aave announced that DeversiFi, a decentralized exchange, was the first one to experiment with Credit Delegation by drawing a credit line from a Credit Delegation Vault.
Prysm is a collaborative trading community accessing our global liquidity aggregator that distributes kickbacks to our top contributors.
Alchemy, a platform that supports the growth and development of blockchain applications, announced its public launch on Tuesday.
Curve officially launched its governance token last week in a rather weird way (they didn't actually launch it themselves). Check out this post for a full recap.
A healthy monthly update from Kyber including updates on the KyberDAO, network stats, token metrics and much more.
The main highlights of this release are per-DeFi protocol address setup, robust token detection and more. A ton of bugs are also fixed.
Golem takes a step forward towards the adoption of Layer 2 scalability solutions on Ethereum, with the UX-first approach by Matter Labs' zkSync
Traders can now take advantage of bloXroute's high speed BDN to trade faster and trade smarter.
DeversiFi detail what they've done to vastly improve withdrawals on their Layer 2 decentralized exchange.
Nick Johnson from ENS posted a proposal for an optimistic-rollup type system that would substantially reduce gas costs for claiming DNS domains.
Status v1.5 introduces a bunch of new features that make your messaging experience a whole lot more enjoyable and make you feel connected while being miles apart.
Drand is the Internet's first production-grade, publicly verifiable randomness beacon.
APY.finance automates yield farming to get users the best, risk-adjusted returns in DeFi.
---
Interesting Tweets
---
Ecosystem Bits
Blog Posts
Videos
Podcasts
Misc
---
Meme of the Week
---
Looking for Work?
---
Support EthHub:
---
Protect Your Crypto
Buy a hardware wallet:
---