Discover more from EthHub
Want to stay updated with Ethereum? Sign up to a receive the EthHub Weekly Newsletter and you'll never miss a thing!
Over 12,000 subscribers
EthHub Weekly #129
Zapper raises $1.5m, Fair Launch Capital introduced, Synthetix unveils new visual brand, Uniswap protocol releases token lists and much more!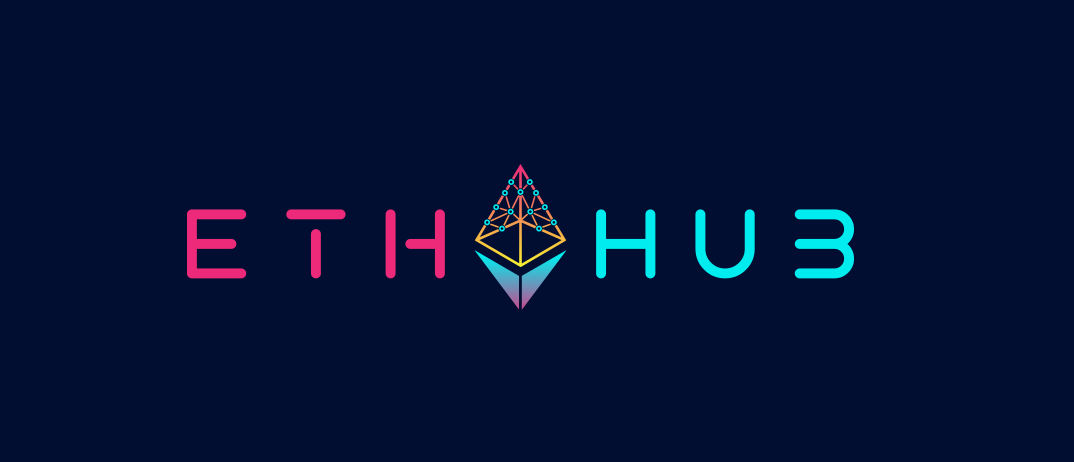 ---
Curated by Anthony Sassano (@sassal0x) and Eric Conner (@econoar)
---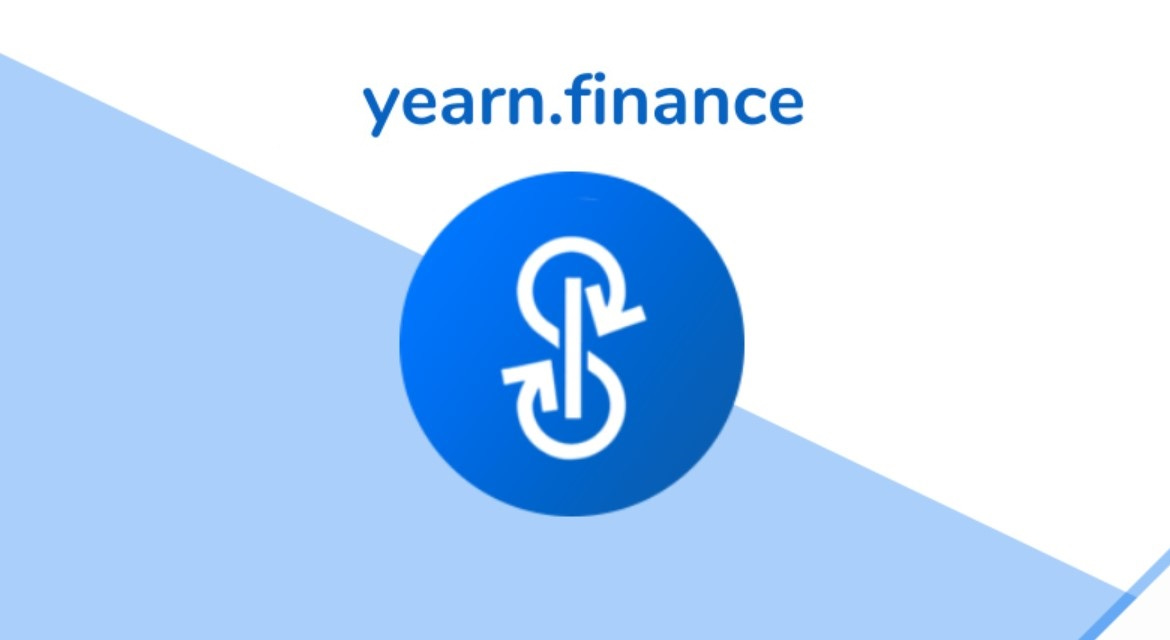 [Sponsored] Yearn Finance is a DeFi yield aggregator that runs on Ethereum and offers products under five distinct umbrellas - Earn, Zap, Vaults (yVaults), APR and Yinsure. The native token of Yearn Finance is YFI.
The Earn product is a yield aggregator that seeks out the best ROI from various lending apps, Zap allows for swapping between DeFi assets, Vaults automate yield farming/liquidity mining across different protocols, APR calculates yields across different protocols and Yinsure is an insurance product for DeFi.
Learn more about the entire Yearn ecosystem here.
---
🍣
 Sushi Anyone?
Another interesting week in Ethereum land with the highlight of the week being the battle between Uniswap and SushiSwap. The tl;dr is that SushiSwap is a fork of Uniswap with a native token, SUSHI, that people can currently yield farm using other Ethereum-based tokens. SushiSwap isn't actually live yet so it's just yield farming at the moment but people are debating whether something like this can actually take meaningful liquidity away from Uniswap after the farming phase is over. I explore this further in today's The Daily Gwei piece.
I joined Alex Saunders again this month for another monthly Ethereum update on his YouTube show! This time we also had special guest David Hoffman join to discuss all the craziness going on. Watch here.
Lastly, ETHOnline is being held from October 1st to October 30th and is now open for registrations! Head here to register to hack or for the summits.
Have a great week everyone!
- Anthony
---
News of the Week
Crypto derivatives exchange FTX has acquired popular crypto price tracking app Blockfolio for $150 million in one of the largest acquisition deals in the digital asset space this year. 
Launched in 2019, FTX is known for quickly delivering new products to market for institutional traders, including a wide range of derivatives. The acquisition of Blockfolio will help the firm expand its footprint in the retail market, chief executive Sam Bankman-Fried said in an interview with The Block. 
The acquisition deal spawned from early discussions between the two companies about ways they could collaborate on new products. Blockfolio was exploring how it could capture the value accrued in crypto trading. 
The Securities and Exchange Commission (SEC) announced Wednesday that it it has officially widened the accredited investor definition to include individuals.
The update allows for "natural persons" to qualify if they have achieved certain designations or credentials. "The amendments allow investors to qualify as accredited investors based on defined measures of professional knowledge, experience or certifications in addition to the existing tests for income or net worth," the agency said in its announcement.
Some licensed investment advisers may meet the standards for the broader definition. The new category for individuals includes holders of series 7, 65 and 82 licenses under the definition — credentials related to private securities sales and investment advising. More license designations, or other forms of credentials, may be added in the future, according to the SEC. The regulator said it's open to the proposal of additional certifications to satisfy the rule.
---
Project Updates
Aave Limited was granted approval on July 7, according to public information published by the U.K. Financial Conduct Authority (FCA), which issued the authorization. Such an authorization allows the recipient to offer services such as issuing digital cash alternatives and providing payment services.
Decentralized finance (DeFi) aggregator Frontier has raised $1.85 million in seed funding. The round saw participation from several investors, including FTX, Alameda Research, NGC Ventures, CoinGecko, Bitcoin.com Exchange's Danish Chaudhry and Matic Network's Sandeep Nailwal, among others.
This week, the Zapper team announced that they have raised a $1.5M seed round to expand DeFi accessibility led by Framework Ventures and Libertus Capital with participation from MetaCartel Ventures, Coinfund, The LAO, CoinGecko, and Zee Prime Capital.
In this update, mStable summarises the current thinking about how staking will look, the functions it will serve, and the risk reward ratios it will entail.
Delegated funding DAO vaults are a new product being deployed to the Yearn Finance protocol. Funders provide YFI into the fair launch Vault. This works as per a normal delegated vault, you receive your LP share based on your contribution.
Yearn also launched their insurance product.
SushiSwap protocol is an "evolution" of Uniswap that claims to better aligns incentives for network participants by introducing revenue-sharing & network effects to the popular AMM model via the SUSHI token.
DODO has closed a seed round, led by Framework Ventures and followed by DeFiance Capital. Other seed round investors include SevenX Ventures, Alexander Pack, Robert Leshner (founder of Compound), Bobby Ong (founder of Coingecko), Jason Choi, Spencer Noon, Maple Leaf Capital and more.
Seed Club is a social token incubator run by a group early social token issuers, technologists and thought leaders collaborating to help creators conceptualize and launch Social Token projects.
The new Synthetix visual brand is now live. The vision for this initiative was to create a distinct and characterful brand identity for the protocol, while expressing the energy of the Synthetix ecosystem.
The team also detailed their upcoming Pollux release here.
Fair Launch Capital is a community resource providing free access to capital for new Fair Launch networks and projects. They are not a VC fund, rather, they provide fair launch capital.
These markets include SNX-PERP, LEND-PERP and COMP-PERP that you can now trade on MCDEX's decentralized exchange.
The "USDC 2.0" update will allow services that offer USDC support to pay transaction fees (gas) for their users.
ETH Gas Watch is an aggregated gas price feed, with email alerts for when the gas price drops below a user-defined level.
0x's new Request for Quote (RFQ) system allows professional market makers to bring CEX liquidity directly to DEX users to support great pricing for medium and large trades
Token Lists are a new standard for creating lists of ERC20 tokens. This is a community initiative to improve discoverability and trust in ERC20 token lists in a manner that is inclusive, transparent, and decentralized.
Perpetual Protocol said the round was led by Multicoin Capital, with participation from Three Arrows Capital, CMS Holding, and Alameda Research. The protocol will use the fresh capital to launch its mainnet in September.
A proposal on gas cost, EVM 384, Medalla testnet, Ethereum client diversity, Peep an EIP, and more community updates.
Multi-path order routing means a trade can now jump between multiple pools on Balancer.
ConsenSys has acquired Quorum (JP Morgan's private fork of Geth) and will merge the enterprise protocol engineering roadmaps and technology.
If you hold YAM, you can now vote on and submit proposals using the new governance portal.
Cairo is the first production-grade platform for generating STARK proofs for general computation. It is Turing Complete, and highly efficient.
DefiDollar is a stable asset backed by an index of stablecoins. DUSD is a hedge against volatility and provides portfolio risk diversification.
Keep an eye out for this new NFT series from SneakrCred founders Casmir and Justin. Digital artist Cryptohydrate debuts 4 rare colorways, inspired by his painting "The Void," and will be giving one away to fans and followers. The drop also features digital sneaker designs commemorating the launch of Augur v2, Compound, and innovative new blockchain technologies from 0x.
GoodGhosting is a gamified savings account. You simply specify how long and how much you would like to save, and the platform will match you with others with similar goals.
Traders can trade this new market with up to 8x leverage with no expiry. The contracts have been audited by Open Zeppelin, and are fully open-sourced.
---
Interesting Tweets
---
Ecosystem Bits
Blog Posts
Videos
Podcasts
Misc
---
Meme of the Week
---
Looking for Work?
---
Support EthHub:
---
Protect Your Crypto
Buy a hardware wallet:
---