Discover more from EthHub
Want to stay updated with Ethereum? Sign up to a receive the EthHub Weekly Newsletter and you'll never miss a thing!
Over 12,000 subscribers
EthHub Weekly #131
SushiSwap saga continues, various eth2 updates, BarnBridge closes a seed round, StableCredit introduced from yEarn and much more!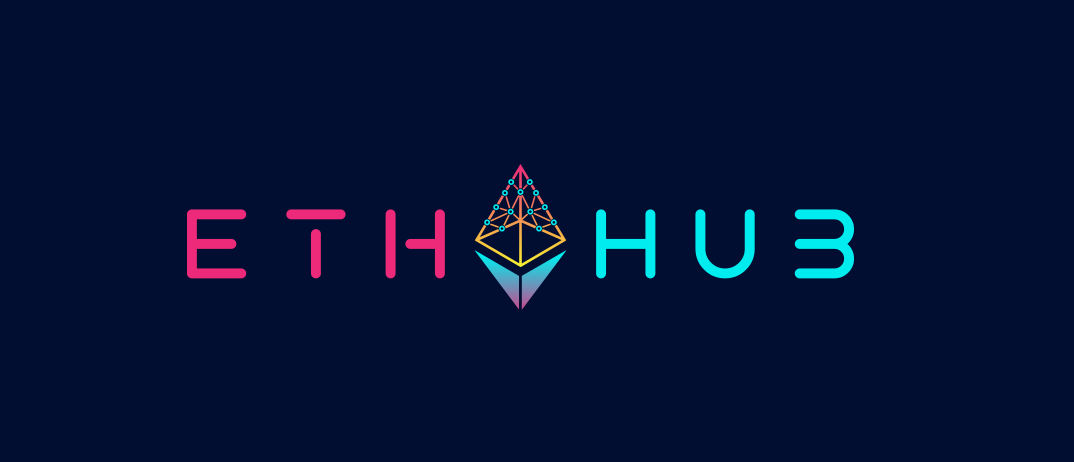 ---
Curated by Anthony Sassano (@sassal0x) and Eric Conner (@econoar)
---
🍣
 The Chef Returns
So over the weekend Chef Nomi from SushiSwap decided to send back the $14 million in ETH that he took from the treasury which just added to the absolute craziness of the last 2 weeks in Ethereum. I went into a bit more depth about it all here. Eric and I will also be discussing more about this on the weekly recap podcast (which is delayed by 24 hours - sorry everyone)!
So I had two major public appearances over the last week - 1 was with the Bankless guys where we recapped the SushiSwap drama (before Chef Nomi returned the funds) and another was with the fine folks at Blockchain.com where I spoke about Ethereum, DeFi, scaling and more! Check out the Bankless one here and the Blockchain.com one here.
Have a great week everyone!
- Anthony
---
News of the Week
Chef Nomi, the pseudonymous founder of decentralized exchange protocol SushiSwap, said Friday that they returned some 38,000 ETH — worth some $14 million at press time — to the project's treasury fund. 
The development comes less than a week after Nomi converted some of the SUSHI tokens apportioned to the project's development team into ETH, sparking furor and triggering a market drop in the process, as well as allegations of an exit scam. That move ultimately kicked off a process that saw control of SushiSwap shifted to the chief executive of FTX. Earlier this week, more than $800 million in funds was then moved from Uniswap liquidity pools to SushiSwap as part of a migration process.
"I would like to apologize to everyone who I have caused troubles to. I was emotional, I was greedy, I was afraid. I made bad controversial decisions under pressure. And it hurt everyone. I failed your expectation and I am sorry," Nomi wrote in one post. 
Christine Lagarde, the head of the European Central Bank, said Thursday that it would soon be made public whether the Eurosystem will move forward with a eurozone-based digital currency.
Her remarks, reported by Bloomberg, come months after Lagarde first indicated that the ECB was working on such an initiative. 
"The Eurosystem has so far not made a decision on whether to introduce a digital euro. But, like many other central banks around the world, we are exploring the benefits, risks and operational challenges of doing so," Lagarde was quoted as saying Thursday by Bloomberg. "The findings of a Eurosystem task force are expected to be presented to the public in the coming weeks, followed by the launch of a public consultation."
---
Project Updates
Interesting and unique update from the PryLabs team this week as they have made their mainnet release checklist public so that everyone can see what the road to phase 0 mainnet looks like!
Spadina (deposit and genesis dress rehearsal) testnet coming up, progress on the Medalla Data Challenge and more updates from Danny Ryan.
Up until 20 October 2020, the Ethereum Foundation is sponsoring a Medalla data analysis and data visualization blog post challenge.
In this post, Marcelo Ruiz de Olana from the OpenEthereum team explains how they are committed to focusing 100% of our efforts to provide resilience to Ethereum mainnet.
Medalla data challenge, YOLOv2 proposals, Peep an EIP, EIP-1559, breakout-room, hackathon, Gitcoin grant, and other community updates.
Set and DeFi Pulse announced the launch of the DeFi Pulse Index Set on TokenSets! The DeFi Pulse Index (DFP) is built on Set Protocol's new v2 infrastructure and consists of 10 of the most popular DeFi tokens available on Ethereum. Check it out here.
The Ether is a new website that hopes to act as the premier Ethereum social governance portal.
The governance forum is where mStable improvement proposals will go for formal discussion, after being surfaced on their Discord server.
Lots of technical updates in this update from the Nimbus team.
The price and market cap data of all known yield farming tokens are displayed on this new page.
The new roadmap outlines how Gitcoin will solve sybil/collusion resistance + increase round sizes in lockstop.
BarnBridge is a cross platform protocol for Tokenizing Risk with Fixed Yield and Volatility Tranche Products. This week, they announced that they have closed a seed round from investors including Fourth Revolution Capital, ParaFi, Kain Warwick (Synthetix), Stani Kulechov (Aave), Andrew Keys (DARMA Capital), Centrality, Blockchain Companies and Dahret Group.
DEXTF is an AM protocol which makes managing and investing your assets through their highly liquid XTF token funds, one for each fund, which are in turn tradable or redeemable for the underlying assets.
Gitcoin will use the layer 2 scaling technology zkSync for round 7 of grants and use Loopring in round 8.
StableCredit is a new protocol for decentralized lending, stablecoins, and AMMs built as part of the yEarn ecosystem.
ERC-2309 is a standardized event emitted when creating/transferring one, or many non-fungible tokens using consecutive token identifiers.
Loopring Swap is an interface that sits on top of Loopring's layer 2 DEX which offers gas-free trading.
GHST is the eco-governance token of Aavegotchi and it powers every activity in the Aavegotchi universe, from participating in the DAICO, to buying Aavegotchis, and even farming rarity.
Alex Beregszaszi has proposed a new EIP process, mostly influenced by the RFC and W3C processes.
The Ethereum Foundation posted an update on their Q2 allocations as part of their ecosystem support program.
NFT yInsurance is a product that's part of the yEarn ecosystem and is underwritten by Nexus Mutual cover. You can now trade it on Rarible.
MCDEX has closed the first funding round from several renowned influencers and key stakeholders of the industry, including Arthur ( DeFiance Capital ), Qiao Wang, DeFi Dad, Daryl Lau, Tarun, Robert Leshner and more.
Rarible, a digital art-focused NFT platform, has raised an undisclosed amount in a pre-seed round that was closed by leading New York-based blockchain investment firm CoinFund.
Pine.finance is an evolution of UniswapEx that allows for automated and decentralized limit orders on Uniswap.
This is a new initiative designed to incentivize native integration of the Synthetix protocol across DeFi platforms and protocols.
The DHT token generation event will be held on the Mesa platform which 5% of the total DHT supply up for grabs.
This new open source Ethereum gas monitoring website was built by Peter Kieltyka and can be found here.
The Dapp List token is the first governance token to mine reputation on-chain.
DEFI-S is an index for exposure to AMMs (BAL), zkRollups (LRC), derivatives (UMA), asset management (MLN), and interoperability (REN, PNT).
---
Interesting Tweets
---
Ecosystem Bits
Blog Posts
Videos
Podcasts
Misc
---
Meme of the Week
---
Looking for Work?
---
Support EthHub:
---
Protect Your Crypto
Buy a hardware wallet:
---