Discover more from EthHub
Want to stay updated with Ethereum? Sign up to a receive the EthHub Weekly Newsletter and you'll never miss a thing!
Over 12,000 subscribers
EthHub Weekly #132
Gitcoin Grants Round 7 now live, UNI token launched, Ethereum.org updates, fundraising updates and much more!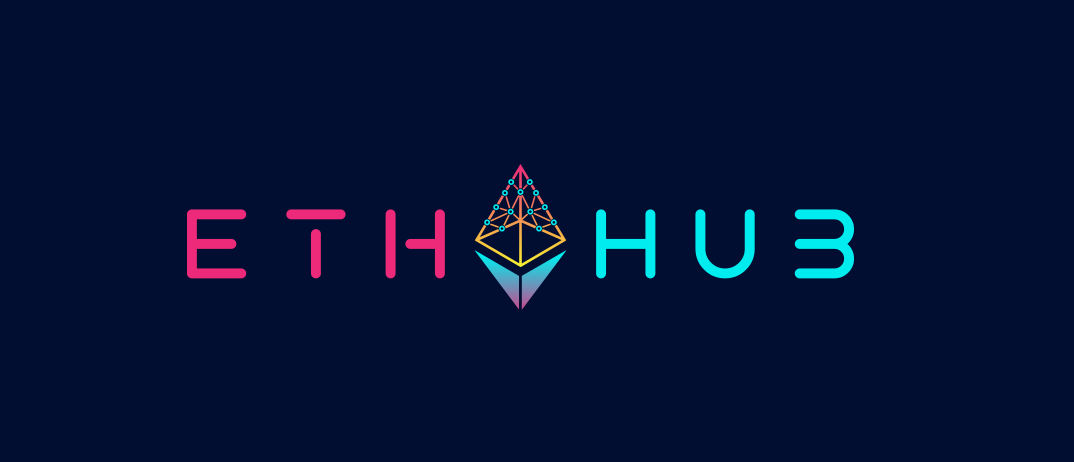 ---
Curated by Anthony Sassano (@sassal0x) and Eric Conner (@econoar)
---
💸
 Gitcoin Season
Gitcoin Grants Round 7 is now live which means you can donate to hundreds of different projects and get your donations matched up to 100's of times (thanks to quadratic matching). Just a friendly reminder that the best way to support EthHub is by donating to us on Gitcoin which you can do here. Thanks in advance for your donations! Oh and Eric has become a sponsor for this round as well!
This is interesting - Kraken (the exchange) has a position open for a Lead Ethereum Strategist. Seems like it would be a really cool job according to the role description - you'd basically be an external and internal advocate for Ethereum!
I joined the Bankless Meet the Nation series to discuss all things TokenSets - you can watch that here.
Have a great week everyone!
- Anthony
---
News of the Week
Cryptocurrency exchange Kraken is launching a bank under a new regulatory framework in Wyoming, a move that will expand its product suite, the firm said in an announcement Wednesday. 
Headquartered in Wyoming, Kraken Financial will be regulated by the Wyoming Division of Banking under a so-called Special Purpose Depository Institution. The new structure was purpose-built for cryptocurrency companies and will allow Kraken to offer certain banking functions to clients and effectively serve as the exchange operator's primary banking relationship. Up until this point, Kraken has relied on third-party providers for wire transfers and other services that enable it to engage with the broader financial system.
NYAG Senior Enforcement Counsel John Castiglione filed a letter Monday ahead of a conference involving the regulator and the two cryptocurrency firms arguing it is time they complied with a 17-month-old document production order detailing financial information within the next two months. 
For their part, counsel representing the two firms argue the order is too broad and the scope should be limited first.
"As of this filing, the 354 Order has been in place for seventeen months. In that time, Respondents have produced 'jurisdictional' documents (as directed by this Court) but failed to produce the core information called for in the Order. The delays must stop, and Respondents should be directed to comply promptly," Castiglione said.
New York State Supreme Court Justice Joel M. Cohen scheduled the hearing for this Thursday, after receiving a request from the New York Attorney General's (NYAG) office last week complaining that Bitfinex and Tether had yet to turn over any documents. 
---
Project Updates
An EIP-2982 explainer, Spadina update, regular research and development updates and more from Ben in this weeks newsletter.
Danny Ryan and Vitalik Buterin submitted EIP 2982 this week which is an EIP to upgrade Ethereum's consensus mechanism from proof of work to sharded proof of stake - aka, an EIP to upgrade eth1 to eth2. Learn more here.
Lots of content this week including updates on the eth2 standard API, networking, sync enhancements and more.
A round of updates to the developer content, an information page on the Medalla data challenge and more in this Ethereum.org website update.
UNI, the Uniswap Protocol governance token, is live now on the Ethereum mainnet. UNI officially enshrines Uniswap as publicly-owned and self-sustainable infrastructure while continuing to carefully protect its indestructible and autonomous qualities.
The migration from Yam v2 to v3 is now live and, if you're a holder of YAM, you can migrate your tokens across with 50% being available immediately and the other 50% vesting over 30 days.
SyntheticRebaseDollar is an auto rebasing index that tracks the dollar value of the collateral that creates it.
Marqet combines AAVE credit delegation with Synthetix peer to contract exchange to uniquely provide trustless margin trading of any synthetic asset with no slippage.
Gnosis has teamed up with xDai, an Ethereum sidechain designed for fast and inexpensive transactions, providing a developer-friendly environment that retains real world economic incentives.
Today The Graph announced the launch of its Curator Program. CoinGecko, CoinMarketCap, Messari, Delphi Digital, Zapper, Synthetix, Pool Together, LivePeer, mStable and Balancer are all preregistered to be Curators on The Graph Network.
EthVM is a new open source Ethereum block explorer from the team at MyEtherWallet (MEW).
COVER is an evolution of the SAFE protocol that was launched last week.
PrimeDAO is a collective of experienced builders committed to the systemic advancement of Open Finance.
ParaSwap raised the seed funding from a total of 32 investors including Blockchain Capital, Alameda Research, Arrington XRP Capital, Coinfund, CoinGecko, Aave founder Stani Kulechov and others.
The team behind Gelato Network, an Ethereum-focused protocol for automating transactions, has raised $1.2 million in a seed funding round.
APY.Finance, which is building a decentralized finance (DeFi) aggregator for yield farming, has raised $3.6 million in new funding.
The round saw participation from Alameda Research, Arrington XRP Capital, Coingecko, and Parafi Capital partner Santiago Roel Santos, among others.
---
Interesting Tweets
---
Ecosystem Bits
Blog Posts
Videos
Podcasts
Misc
---
Meme of the Week
---
Looking for Work?
---
Support EthHub:
---
Protect Your Crypto
Buy a hardware wallet:
---