Discover more from EthHub
Want to stay updated with Ethereum? Sign up to a receive the EthHub Weekly Newsletter and you'll never miss a thing!
Over 12,000 subscribers
EthHub Weekly #133
Optimism launches testnet with Synthetix, Gitcoin introduces grant collections, Dune Analytics raises $2M seed round and much more!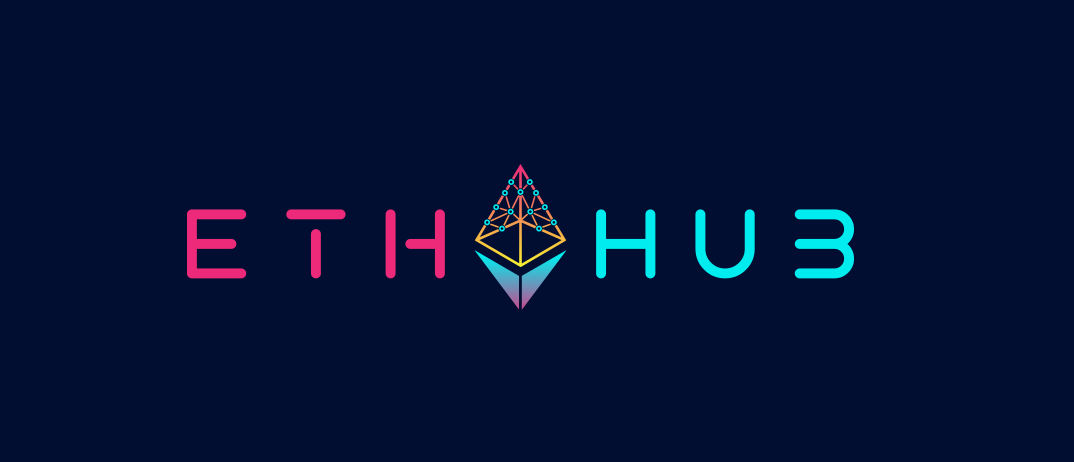 ---
Curated by Anthony Sassano (@sassal0x) and Eric Conner (@econoar)
---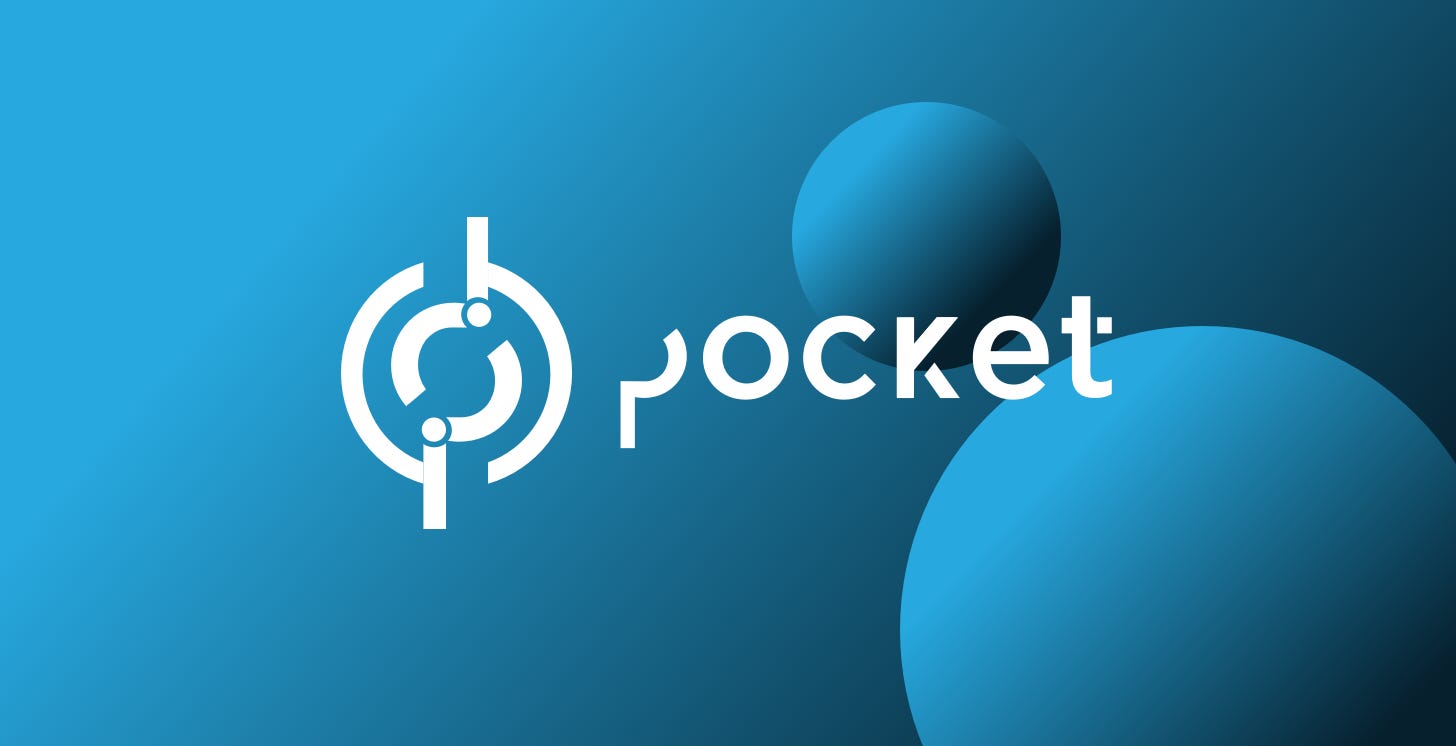 [Sponsored] Pocket Network provides applications decentralized access to the full spectrum of Ethereum data while paying nodes in $POKT for servicing application requests in a completely censorship-resistant manner. Pocket puts the D back in DApp, literally with unstoppable, decentralized node infrastructure. It's time to get back to our cypherpunk roots. 
If you are worried about single points of failure, start by walking the walk and making the switch to Pocket TODAY! We are gifting EthHub readers a shared, public endpoint URL with up to 1,000,000 requests per day to use in your MetaMask and MyCrypto wallets, or any application that enables you to tinker with the custom RPC settings. Just by using MetaMask or MyCrypto with Pocket Network, you'll be driving relays to the protocol and generating revenue for the underlying layer of Ethereum node runners. And yeah, you read that correctly. You could get paid for running nodes!  
Come hack away with us and build cool stuff at ETHOnline. We are partnering with ETHGlobal and sponsoring the #ETHOnline hackathon as well as providing free decentralized infra to teams. There's still a couple of days left to apply, but if you can't attend please consider spreading the word! 
---
💸
 Giving Season
This week is your last chance to have your donations to all of the amazing projects on Gitcoin Grants matched by the quadratic funding gods. If you haven't donated yet, I strongly advise you do to check out the projects on Gitcoin and donate to a few of them as even small donations like $1 or $5 can be multiplied considerably by the matching logic. If you just want to make it even easier, check out this list for my top 40 picks.
I was also recently on the Blockchain.com podcast to discuss all things Ethereum and DeFi - you can listen here.
Have a great week everyone!
- Anthony
---
News of the Week
Over $150 million of an Asian cryptocurrency exchange's funds have been compromised in a security breach.
The Singapore-headquartered digital asset exchange KuCoin said in a statement that it detected large withdrawals of Bitcoin (BTC) and Ethereum (ETH) tokens to an unknown wallet beginning at 19:05 UTC time on Friday. 
In a live stream on 4:30 UTC time Saturday, KuCoin CEO Johnny Lyu said that one or more hackers obtained the private keys to the exchange's hot wallets. KuCoin transferred what was left in them to new hot wallets, abandoned the old ones and froze customer deposits and withdrawals, Lyu said.
KuCoin's cold wallets were unaffected, Lyu claimed. Cold cryptocurrency wallets are not connected to the Internet and are considered more secure than hot cryptocurrency wallets. 
The U.S. Office of the Comptroller of the Currency (OCC) has published fresh guidance, officially clarifying national banks can provide services to stablecoin issuers in the U.S.
The Office of the Comptroller of the Currency (OCC) and the Securities and Exchange Commission (SEC) published stablecoin guidance Monday, providing the first detailed national guidance on how cryptocurrencies backed by fiat currencies should be treated under law. Prior to Monday's notices, there was no federal clarity around stablecoins.
Stablecoin issuers have been using U.S.  banks for years, but in an unclear regulatory environment. Now, the OCC wants federally regulated banks to feel comfortable providing services to stablecoin issuers, it said in a press release. An accompanying interpretative letter, signed by Senior Deputy Comptroller Jonathan Gould, explained that while banks should conduct due diligence and ensure they assess the risks of banking any stablecoin issuers, stablecoins are becoming increasingly popular.
---
Project Updates
Tim Beiko provides an update on Ethereum's most anticipated upgrade (EIP-1559) with everything you need to know.
A primer on the upcoming Spadina testnet release and the usual round of updates from PryLabs.
Spadina launchpad live, audit updates, a look at EIP-2982 and more in this eth2 quick update from Danny Ryan.
Optimism released their Optimistic Rollup testnet last week with Synthetix has a launch partner. They also detailed the testnet rollout plans and the path towards mainnet.
MakerDAO has concluded a governance poll in which Maker token holders decided not to compensate Vault owners who suffered losses by liquidations during the March 12-13 market crash.
tBTC, which lets Bitcoin holders access Ethereum DeFi apps, is live and ready to be used now on tbtc.network.
The Rocket Pool 2.5 Medalla Rolling Beta will be starting in a few weeks, on the 6th October, 2020 00:00 UTC.
Set introduced 2 new yield farming strategies to TokenSets this week - the ETH USD Yield Farm and the ETH WBTC Yield Farm - both of which are currently farming the UNI token by providing liquidity to Uniswap.
Aave's community now has a direct say in the governance of the platform with the very first Aave Improvement Proposal (AIP) looking to approve the token migration from LEND to AAVE.
mStable Staking v1 was released last week. Staking V1 is all about bootstrapping their governance community with Meta stakers being able to propose and vote on several aspects of the mStable protocol.
The round was led by Polychain Capital, with follow on investments from a_capital, Lemniscap, 1kx, DFINITY Ecosystem Fund, Robot Ventures (Robert Leshner), and Alex Pack.
You can create a new collection with the "save as collection" button during grant checkout. This allows others do donate to projects using your collection.
The Mempool Explorer from Blocknative is a net-new way to build real-time streams of in-flight transaction data. Builders & traders can now easily work with live mempool data.
The Synthetix protocol has been updated with the Formalhaut release, Synthetix is heading to layer 2 with Optimistic Ethereum, and a new Synthetix stats website is now live.
In this update, The Graph details the different roles that people will take in the protocol and how the GRT token plays into that.
This new version of Maskbook adds a trading widget that is powered by Uniswap and CoinMarketCap. If you have the extension install, you can now simply hover over a cashtag (e.g $ETH) and instantly view its token price or swap it on Uniswap.
Rails is a layer-two payment solution that can transfer ETH and ERC20 tokens between users gas-free.
The round was led by Dragonfly Capital with participation from Multicoin Capital, Hashed, Coinbase Ventures, Digital Currency Group and more.
The liquidity mining program will be a 2-phased approach and will begin once security audits are completed.
syUSD is an entirely permissionless and constantly balance increasing stablecoin. It is an ERC20 token that lets you wrap yUSD into a stable currency.
Private messaging with Status is now available on Windows, Mac, and Linux, with seamless syncing to your mobile device.
You can use the Liquality wallet to swap from BTC to DeFi.
You can now trade leveraged perpetual swaps on the Leverj exchange.
---
Interesting Tweets
---
Ecosystem Bits
Blog Posts
Videos
Podcasts
Misc
---
Meme of the Week
---
Looking for Work?
---
Support EthHub:
---
Protect Your Crypto
Buy a hardware wallet:
---