Discover more from EthHub
Want to stay updated with Ethereum? Sign up to a receive the EthHub Weekly Newsletter and you'll never miss a thing!
Over 12,000 subscribers
EthHub Weekly #136
CirclesUBI now live, Kwenta launched, ParaSwap joins StarkEx, Coinbase Wallet adds Optimistic Ethereum support and much more!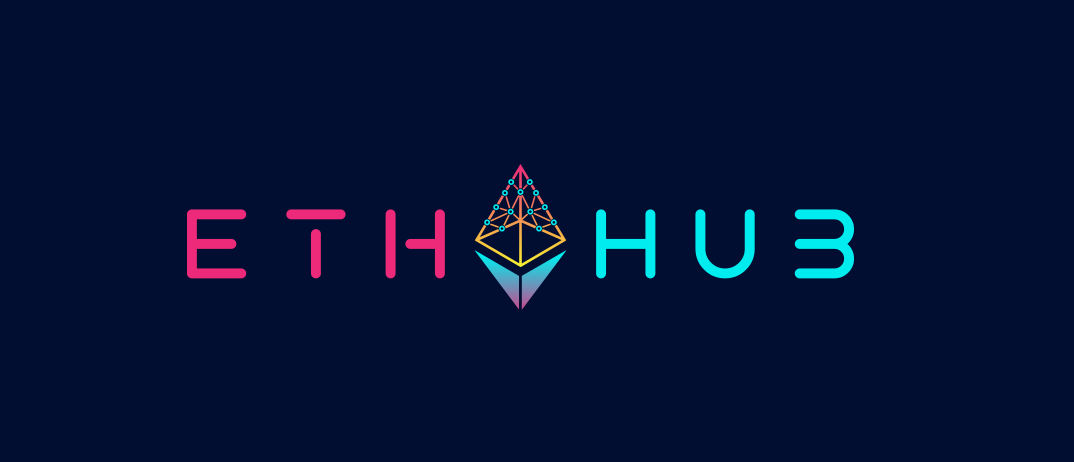 ---
Curated by Anthony Sassano (@sassal0x) and Eric Conner (@econoar)
---
🤯
 "Ethereum is like the internet"
Speaking at CoinDesk's 'Invest ETH' event, CFTC Chairman Heath Tarbert had only good things to say about Ethereum and even went as far as to say that he's "impressed" by Ethereum and considers it akin to the internet. I wrote down some of my thoughts in this daily gwei post about this and Eric and I will also be discussing this on the weekly recap podcast - don't forget to tune in!
Want to dive deeper into the various EIPs that go into Ethereum network upgrades/hard forks? Well then, there's an awesome YouTube channel from the Ethereum Cat Herders that gives great overviews of these EIPs - check it out here.
Have a great week everyone!
- Anthony
---
News of the Week
Crypto exchange Coinbase has published its first-ever "transparency report" quantifying the information requests it receives from global law enforcement agencies. The report comes a month after the exchange was called out by a digital rights organization for failing to publish this information.
The report, published Friday, revealed that Coinbase received a total of 1,914 such requests in the first half of 2020. About 90%  came from three jurisdictions: the U.S., the U.K., and Germany. 
U.S. agencies alone sent 1,113 requests, representing around 60%. The Federal Bureau of Investigation (FBI) was the most active U.S. law enforcement agency, sending 340 requests. Homeland Security Investigations (HSI), local state agencies, and the Drug Enforcement Administration (DEA) followed with 184, 180, and 104 requests, respectively. 
The Organisation for Economic Co-operation and Development (OECD), an intergovernmental organization that promotes better economic policies, is planning to issue a tax reporting framework for cryptocurrency assets by 2021.
In a report published Monday, the OECD said it is "advancing its work to design a tax reporting framework that will ensure tax transparency with respect to crypto-assets, including the income derived from the sale of such assets."
The framework could be used by countries, such as G20 member nations, looking to strengthen their crypto taxation regime, according to the 63-page report. The OECD first called for a crypto taxation framework in 2018.
---
Project Updates
All eyes on the eth2 deposit contract in this weeks update from Ben - he expects it to go live "any day now" with eth2 phase 0 mainnet going live 6-8 weeks after that.
Eth2.0 Zinken launch, EIP-1559 community outreach, Berlin, YOLO v2/v3, Eth1.0 clients' update, EIPIP, breakout room, Peep an EIP, community updates, and more.
Another healthy EIP-1559 update from Tim Beiko this week that provides updates on latest core dev discussions, the implementers call and that the mainnet readiness checklist is now live.
You can now select a gas price provider, you can now see a 'rapid' price option on the extension and more in this update.
CirclesUBI sells itself as "universal basic income on the blockchain" but it goes beyond that. It can be used as a decentralized money, a credit system and more.
This dashboard provides data from 10+ different sources including CoinMetrics, Dune Analytics, FlipsideCrypto. It shows metrics such as exchange inflow/outflow, on-chain metrics for Ethereum, spot volume metrics and much more.
View Dune dashboards without logging in, browse user profiles directly, cleaner links and a whole new design for Dune Analytics in this update.
The round had participation from firms such as Framework Ventures, DeFiance Capital, Mechanism Capital, Spartan Group, Alameda Research, NGC, Ruby Capital and Incuba Alpha Capital.
Kwenta is a dApp built on the Synthetix protocol, allowing traders to gain access to a vast range of assets on Ethereum, including forex, commodities, cryptocurrencies, and indices.
The investment comes from Blockchain Capital, Standard Crypto, and Blockchain.com ventures, among others.
ParaSwap will use StarkWare's StarkEx technology to scale its decentralized exchange aggregator product.
Andre Cronje published a few updates over the last week including a piece where he details his involvement in DeFi, a new tool for launching governance tokens, and an experimental impermanent loss offset product.
You can stake USDC/DAI/sUSD to farm BOND tokens - there's even a desktop version of the UI available as well.
Arbitrum Rollup is a fully featured EVM-compatible Optimistic Rollup with a testnet that's open to all.
Aztec 2.0 is a layer 2 zkRollup network. Aztec is building the infrastructure for scalable and programmable private payments on Ethereum, running off the DeFi capital system.
The purpose of this second phase is to trial the migration from L1 to L2, which will be an important part of the eventual mainnet launch. This phase is open to all SNX holders who had up to 5000 SNX staked (including escrowed SNX) at 9:31 pm UTC on Monday Oct 5th.
Created in partnership with Gauntlet Network, economic safety grades allow users to more easily quantify and compare the risks they face using on-chain protocols.
Coinbase's mobile wallet now has a native integration with the Optimistic Ethereum testnet.
Fe is a new smart contract language for Ethereum. The language was originally born as a rewrite of the Vyper compiler (in Rust) to address issues that were highlighted in the Vyper Security Review by Consensys from another angle.
MetaMask users can now swap tokens directly from their wallet. Swaps combines multiple decentralized exchange aggregators, professional market makers, and individual DEXs.
New features include 1.75x leverage functionality for the Index Coop DPI/ETH pool, yield farmers can close positions with a "minimal trading" option which allows them to keep some of their LP tokens and more pools are coming to Alpha Homora soon.
This week, Grayscale Investments' Ethereum Trust became a Securities and Exchange Commission (SEC) reporting company, a move that increases the trust's transparency – and potentially its liquidity.
In this update, The Graph details how the GRT token sale will take place and what the distribution of the token looks like.
An update on the new technical developments from 0x Labs and the 0x ecosystem.
Updates on what's new on the dashboard and some community updates.
The investment round was led by Standard Crypto, with participation from Variant, CoinFund, IDEO CoLab Ventures, Framework Ventures, and Slow Ventures.
Ethereum-based marketplace Zora has raised $2 million in a seed funding round led by venture capital fund Kindred Ventures.
Lido is a staking solution for ETH 2.0 built to solve some of the problems with early staking.
Numerai Signals lets Numerai source and reward stock market signals built with any model, trained on any dataset.
An explorer for Vochain was released and the team detailed the voting as a service feature.
You can now chart Uniswap pairs using popular charting tool TradingView.
---
Interesting Tweets
---
Ecosystem Bits
Blog Posts
Videos
Podcasts
Misc
---
Meme of the Week
---
Looking for Work?
---
Support EthHub:
---
Protect Your Crypto
Buy a hardware wallet:
---