Discover more from EthHub
Want to stay updated with Ethereum? Sign up to a receive the EthHub Weekly Newsletter and you'll never miss a thing!
Over 12,000 subscribers
EthHub Weekly #137
PayPal to support crypto, Yield Protocol now live, Polymarket raises $4mil, AUDIO live on mainnet and much more.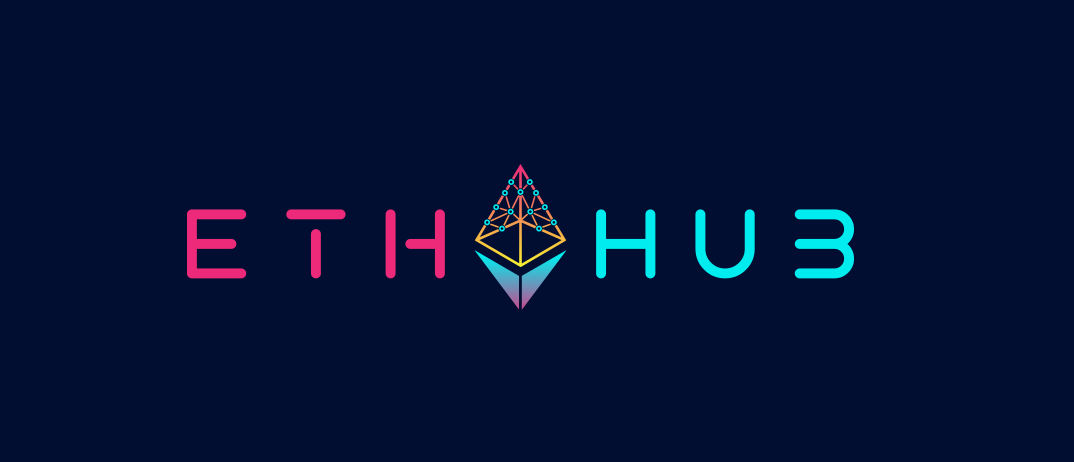 ---
Curated by Anthony Sassano (@sassal0x) and Eric Conner (@econoar)
---
⛽
 EIP-1559 Inches Closer to Reality
EIP-1559 is the most anticipated EIP in Ethereum's history because it brings with it an improved fee market and fee burning. For those unaware of why EIP-1559 is such a big deal, you can read my piece here. Anyway, Tim Beiko who is leading the effort presented at ETHGlobal this week (recap thread here). Tim also announced that ConsenSys Quorum and the 1559 Gitcoin multisig has received a grant from the Ethereum Foundation Support Program to cover client implementations, project management/comms, testing and bug bounties! This is amazing news and I'm glad to see the EF supporting this effort.
We also got an update on Virgil Griffith this week - he filed a motion to dismiss the North Korea conspiracy charge against him on the grounds that prosecutors from the Southern District of New York have failed to properly state Griffith's crime. More details here.
Lastly, I was on a panel with a bunch of DeFi superstars last week - catch it here.
Have a great week everyone!
- Anthony
---
News of the Week
Payments giant PayPal and its social payments platform Venmo are set to offer crypto buying and selling, people familiar with the matter said.
Crypto will solely be offered on PayPal to start, with Venmo slated to follow in 2021, the people said. PayPal has obtained a conditional license from the New York Department of Financial Services (NYDFS), allowing the firm to offer crypto buying and selling. The news was first reported by Reuters.
A conditional license allows a new firm to be compliant through collaboration with an authorized licensee, with the expectation that the new firm will eventually seek its own. For its part, PayPal is collaborating with Paxos.
PayPal's president and chief executive Dan Schulman told Reuters in an interview that the goal is also to encourage global adoption of cryptocurrencies and prepares for potential offerings of central bank digital currencies in the future. "We are working with central banks and thinking of all forms of digital currencies and how PayPal can play a role," he was quoted as saying.
Less than a month after a critical court decision in their ongoing legal fight, software firm Kik and the U.S. Securities and Exchange Commission have agreed to a proposed settlement that would involve a $5 million penalty.
The two sides had until Tuesday to submit their proposal, as previously reported. According to newly published court documents, the $5 million penalty forms part of a proposed agreement in the case over Kik's $100 million initial coin offering, or ICO.
The proposed agreement caps a legal fight that dates back to the summer of 2019. At the time, the SEC alleged that Kik's sale of KIN tokens constituted an unregistered sale of securities — an argument that Kik strenuously denied. But ultimately, the court found in favor of the SEC and agreed that Kik had indeed conducted an unregistered sale.
---
Project Updates
Yield Protocol brings fixed-term, fixed-rate lending and interest rate markets to decentralized finance. Yield Protocol v1 enables fixed-rate borrowing and lending of Dai, using a new core DeFi primitive, fyDai.
The massive early round was lead by Polychain Capital with major participation from AngelList co-founder and closely followed investor Naval Ravikant. Other notable participants include industry stalwarts Balaji Srinivasan, Meltem Demirors, Robert Leshner of Compound, Aave's Stani Kulechov, Synthetix's Kain Warwick, major crypto VCs ParaFi and 1confirmation, Tarun Chitra, Kal Vepuri, Josh Hannah, Marc Bhargava, Samir Vasavada, and Calvin Liu.
The new portal is ompletely redesigned with a focus on ease-of-use and includes features such as batch voting, filters on the polling page, a much quicker & responsive website and much more!
By accessing Safe on the xDAI network, you can now enjoy instant transactions with low network fees.
Immutable X is a ZK rollup engine for minting and exchanging NFTs on Ethereum. Developers can get started by heading here.
New leverage yield farming pool includes WETH/YFI pool. New feature includes Bring-Your-Own-Token (BYOT) feature, a feature that allows yield farmers to supply another token that's not ETH and can reduce slippage to 0% when opening a position.
The AUDIO platform token is now live on mainnet. The top 10,000 artists & fans received an exclusive AUDIO airdrop that is available to claim in your dashboard and use on the Audius platform.
In-app trades on Argent now source liquidity from 10 different exchanges across 28,000 token pairs.
Founder of Nexus Mutual, Hugh Karp, provided a list of updates coming to the platform in the coming weeks and months in this Twitter thread.
Hardhat is a development environment to compile, deploy, test, and debug your Ethereum software. It was previously known as Buidler.
IDX is a brand new SDK for building with decentralized identity and user-centric data from the 3Box Labs team.
The new contract includes flash minting, ERC2612 permits, transferAndCall and more.
The new version includes larger prizes by doing leveraged yield farming, users can earn rewards for holding tickets or referrals, more prize pools and much more!
This update covers topics from RenVM network stats, integrations, new Ren Alliance Members, community updates, milestones, new blockchain additions, and more.
With the v1.8 release, Status aims to improve your control over your communication and your finances. Private group chats, which not only end-to-end encrypt all messages, but also keep the members of the group private, have doubled their capacity, now allowing up to 20 members.
The goal with dHEDGE is to create an unstoppable protocol that democratises investing and tears down the barriers for investors and managers alike. It's now live atdHEDGE.org.
Anchorage and Tokensoft have partnered to launch Wrapped, a service that creates digital representations of blockchain assets on the Ethereum network.
You can now use DeFi Saver to instantly switch to a different protocol, change your collateral asset and change your debt asset in just one transaction.
---
Interesting Tweets
---
Ecosystem Bits
Blog Posts
Videos
Podcasts
Misc
---
Meme of the Week
---
Looking for Work?
---
Support EthHub:
---
Protect Your Crypto
Buy a hardware wallet:
---