EthHub Weekly #138
New Ethereum.org dev portal live, Nansen raises $1.2mil, Keep3r network live, OpenZeppelin Defender introduced and much more!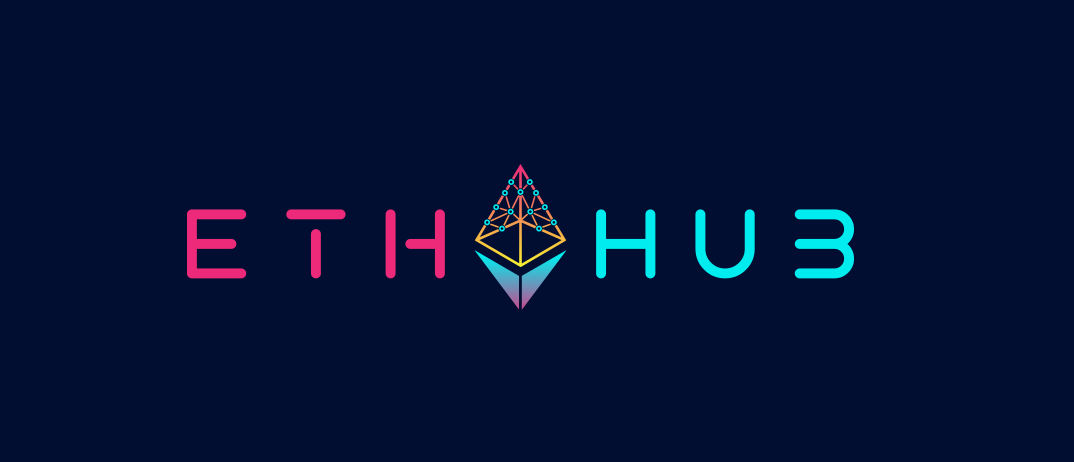 ---
Curated by Anthony Sassano (@sassal0x) and Eric Conner (@econoar)
---
🎁
ETHOnline Wrap-up
So ETHOnline wrapped up last week with 189 projects being built over the month of October - you can check them all out here. ETHBogota was also announced which will take place alongside Devcon in Colombia.
One really awesome project that I came across was Podcast Pools from Nader. As Nader describes it - "Podcast Pools allows for podcast creators to capture value by having their fans lock up stablecoins into a no loss lottery where the prize is an NFT that represents that week's episode." An awesome part about the project is that Nader used the Into the Ether podcast's RSS feed as the bedrock for his project. Podcast Pools was awarded first place by Portis and awarded Best NFT Hack on PoolTogether! Congrats Nader and thanks for hacking using our podcast.
You can catch me on this months Nugget's News Ethereum recap here - we had a lot to talk about!
Have a great week everyone!
- Anthony
---
News of the Week
DBS, Singapore's biggest bank, is launching a fiat-to-cryptocurrency exchange according to The Block.
Dubbed "DBS Digital Exchange," the trading platform would allow users to trade in four crypto assets — bitcoin (BTC), bitcoin cash (BCH), ether (ETH), and XRP — against Singapore dollar (SGD), Hong Kong dollar (HKD), Japanese yen (JPY) and U.S. dollar (USD).
The exchange would also conduct security token offerings (STOs) "in due course" to help small and medium-sized firms raise funds, according to a now-deleted webpage, but you can still access the cached version of it.

"Digital assets are poised to be the future of tomorrow's digital economy," the cached webpage reads. "With DBS Digital Exchange, a bank-backed digital exchange, companies and investors can now leverage an integrated ecosystem of solutions to tap the vast potential of private markets and digital currencies."
European Central Bank President Christine Lagarde Sunday announced an ECB survey of public opinion regarding the issuance of a digital euro, implying the central bank is considering a retail central bank digital currency (CBDC), not just one intended for use between banks, which would represent a much more profound change in the way finance works, according to Noelle Acheson, CoinDesk's director of research.
"As Europeans are increasingly turning to digital in the ways they spend, save and invest, we should be prepared to issue a digital euro, if needed. I'm also keen to hear your views on it," Lagarde said in a tweet announcing the survey.
While saying the ECB is still reviewing the possibility of issuing a digital euro, the central bank president said in the video embedded in her tweet, "We've just launched a public consultation so that consumers and Europeans can actually express their preference and tell us whether they would be happy to use a digital euro just in the way they use a euro coin or a euro banknote knowing that it is central bank money that is available and that they can rely upon."
---
Project Updates
Yolov2 is launched, Binary trie format, Medalla deep dive, EIP-1559, and other Ethereum community updates.
The usual round of updates from Ben including coverage of phase 0, Medalla, the eth2 roadmap, and links to important resources.
The "official" Ethereum website now has a brand new developer portal that provides a wealth of information about Ethereum development.
In this post, Nick Johnson describes a bridge that could be constructed to bridge different Ethereum layer 2's together - an issue that the community is very keen on figuring out and working on.
Ethereum data provider Nansen has raised $1.2 million in a seed funding round led by Mechanism Capital and Skyfall Ventures, with participation from Robot Ventures, Volt Capital, and Fabric Ventures among other venture capital firms.
OpenZeppelin Defender allows projects to get products to market faster and minimize security risks by providing a development platform with built-in security best practices.
Alpha Finance Labs announced a partnership with Siam Commercial Bank, one of the largest commercial banks in Thailand to work towards bridging traditional banking and DeFi, announced a new Alpha product in perpetual swap area, and added a WETH/SUSHI leveraged yield farming pool to Alpha Homora.
B.Protocol makes lending platforms more stable by incentivizing liquidity providers (keepers) to commit on liquidation of under collateralized loans while shifting the miner extracted profits back to the users of the platform.
Lots of updates from Zapper last month including new additions to the dashboard, new zaps, new language support and more.
In this post, the team breaks down what to roadmap looks like for DeversiFi over the short and long-term.
Keep3r Network is a new project from Andre Cronje and is a decentralized keeper network for projects that need external devops and for external teams to find keeper jobs.
Archer aims to be a sustainable revenue source that boosts miner revenue and strengthens the Ethereum ecosystem.
MetaMask had a busy month in October with the launch of MetaMask Swaps, MetaMask mobile on iOS and Android and more.
ROOK is the native token of the KeeperDAO protocol - this update from the team details its functions in the protocol and how you can get your hands on the token.
The fund is backed by IDEO, Avanta Ventures (the venture capital arm of CSAA Insurance Group), GS Group, Hanwha Asset Management, Fineqia, and other institutional investors, as well as executives from IDEO, Coinbase, Twitter, Fortress, and other major tech companies and financial institutions.
This dashboard is meant as an active operational tool which is different from the DeFi portfolio management interfaces. The dashboard aggregates all user subscriptions, expenses, income, savings, investments and more.
Ocean V3 is a core piece needed to unlock a new Data Economy. The logic and functionality for access control for Ocean V3 has been rebuilt from the ground up to simplify the on-boarding for Web3 natives, leverage the Ethereum network's decentralized trust architecture, removing technical complexity inherent in a Proof-of-Authority network and integrate with state-of-the-art tooling for decentralized finance (#DeFi) that has appeared and matured during 2020.
Notional is a new protocol that lets users lend and borrow crypto at fixed rates. After 10 months in stealth, the platform launches in beta on Ethereum today. The startup also announced Monday a $1.3 million funding round from a total of eight investors, including Coinbase Ventures, 1confirmation and Polychain.
With dHEDGE, investors can earn rewards by managing a portfolio of Synths or invest in the performance of other dHEDGE portfolios.
The Aave protocol's admin keys will be handed over to AAVE token holders which means that Aave's governance will become decentralized.
The seed round was tri-led by Divergence Ventures, Standard Crypto & Accomplice with participation from angel investors.
Percent is a young money market project and in their first ecosystem update they go over everything they've done since launch.
Rosetta-Ethereum is an Ethereum Rosetta API implementation from Coinbase.
---
Interesting Tweets
---
Ecosystem Bits
Blog Posts
Videos
Podcasts
Misc
---
Meme of the Week
---
Looking for Work?
---
Support EthHub:
---
Protect Your Crypto
Buy a hardware wallet:
---