Discover more from EthHub
Want to stay updated with Ethereum? Sign up to a receive the EthHub Weekly Newsletter and you'll never miss a thing!
Over 12,000 subscribers
EthHub Weekly #55
Eth2.0 testnets, Bithumb hacked again, Moloch open to new members, MCD update and much more!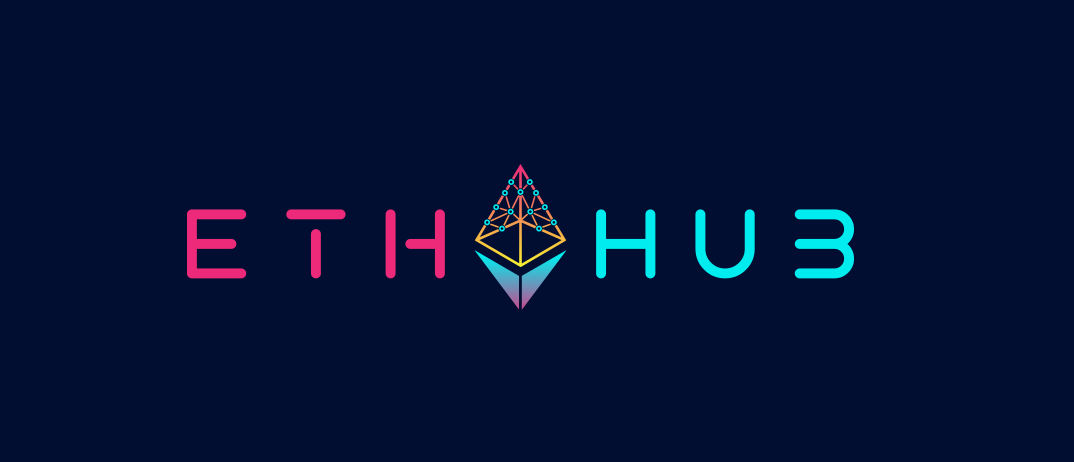 ---
Curated by Anthony Sassano (@sassal0x) and Eric Conner (@econoar)
---
🚀
Eth2 Testnets + New Community Call and Forum
It's happening! Eth2.0 Beacon Chain testnets are finally going live with Status' Nimbus client already available for download, PryLabs' Prysm client is almost ready, and Sigma's Lighthouse client is also on the way. This has been a long time coming and I'm really excited to see these testnets come to life - Ethereum 2.0 is inching closer every day!
We announced this week that EthHub is going to be spearheading a new Ethereum community call with the main goal being to give a voice to the wider community members that currently feel unrepresented. The call will also be accompanied by an open forum where the Ethereum community can discuss various topics such as governance, economics, protocol upgrades and much more.
You may be wondering how the EthHub forum differs to Ethresearch and the Fellowship of Ethereum Magicians (FEM). Well, Ethresearch is a forum that is mainly frequented by core developers, researchers and the more technically-minded while FEM is a more of a philosophical discussion space. The EthHub forum is aiming to compliment these and be a space where discussions are formalized for various important topics (such as ProgPoW) and then ultimately these discussions can used as an important data point when measuring community sentiment.
We'll be releasing more details about the call and forum in the coming weeks.
Have a great week everyone!
- Anthony
---
News of the Week
South Korean crypto exchange Bithumb has had around $13 million in the EOS cryptocurrency stolen in a hack it suspects was an insider job.
The company confirmed in statement on Saturday that it first spotted an "abnormal withdrawal" of the cryptocurrency through its monitoring system at 22:00 Korean time (13:00 UTC) on Friday, March 29.
The exchange suspended asset withdrawals and deposits on the platform after noticing the breach.
The New York Department of Financial Services (NYDFS) has awarded its latest BitLicense to crypto brokerage startup Tagomi Trading LLC.
Announced Wednesday, this is the 18th such license issued since the NYDFS finalized its controversial regulatory regime for virtual currency businesses in 2015. Tagomi has also been granted a traditional state money transmission license, according to an NYDFS press release.
CEO Greg Tusar said in a statement that the approval means Tagomi will be "New York's first agency brokerage for virtual currencies," meaning it will place trades on clients' behalf in bitcoin, ether, bitcoin cash and litecoin and look to fill their orders at the best prices available as quickly as possible.
The former CEO of Enron, Jeffrey Skilling, is reportedly looking to start a blockchain company just a month after being freed from jail for his role in the energy giant's massive accounting scandal back in 2001.
According to a Wall Street Journal article last Monday citing sources "familiar with the matter," Skilling may be planning a digital platform relating to investment in the oil and gas industry. They added that he has recently met former Enron execs, as well as specialists in cryptocurrency, blockchain and software development regarding the project.
On Feb. 21, Skilling was freed after serving 12 years in prison for masterminding Enron's efforts to carry out one of the biggest corporate frauds in U.S. history.
Canadian police have frozen assets owned by the founders of blockchain services company Vanbex, as part of a fraud investigation into a 2017 initial coin offering (ICO) that raised $22 million.
According to court documents dated March 13, the company, led by Kevin Hobbs and Lisa Cheng, raised $30 million CAD (about $22 million) worth of fiat and cryptocurrency through the sale of a token called FUEL.
Vanbex told investors that the token would be usable in a forthcoming smart contract system called Etherparty, and that "the value of the FUEL token would increase dramatically," says the civil forfeiture action filed in the Supreme Court of British Columbia.
However, Vanbex "developed no usable products" and Hobbs and Cheng "did not intend to develop the products they were marketing but rather [acted] with [the] intention to misappropriate the corporately invested funds raised for their own personal benefit," according to a filing by the director of civil forfeiture at Canada's Ministry of Attorney General.
---
Project Updates
A big round of updates this week from various Eth2.0 teams. Status released their Nimbus client, PryLabs put out a blog post announcing their plans for the imminent release of their Prysm client and Sigma's Lighthouse client is almost ready for release!
In this issue, Ben "takes stock" on the current development of Ethereum 2.0 - covering what's happened since the old Casper and Sharding designs were discarded nine months ago (spoiler: a lot has happened)!
Gitcoin will be rolling out a 10% platform fee for posting issues on the Gitcoin marketplace (charged when the bounty is posted on the funder side). This is being done in order to ensure the sustainability of Gitcoin going forward.
Open beta launching in 10 weeks, a sneak peak of the updated roadmap, quality of life improvements and more in this quarterly community update from the God's Unchained team.
Borrowing on Nuo Network is now algorithmic based on available reserves on the platform. Previously, borrow rates were constant across tokens and would only change based on loan duration.
Every token will now have its own borrowing rate based on available reserves which will have a huge positive impact across the network.
A Q1 recap of everything that the AirSwap team has been up to including: new products and features, steady trading volume growth, reviewing DexIndex and their plans for what comes next - including a brand new AirSwap! You can sign up for the wait list here.
A substantial update this week from the Maker team that goes the current thinking around multi-collateral Dai (MCD), how to get started with MCD on the Kovan testnet and a sneak peak of the new MCD CDP portal!
There's also a MKR token holder roll call in a couple of days.
Powered by UMA, USStocks is an ERC20 token representing synthetic ownership of an index of the 500 largest exchange-listed US stocks. This means that anybody with access to the internet and digital money can participate in the US stock market. You can buy USStocks on DDEX with Dai here.
Messari is rolling out so-called "Real 10 Volume" metrics, which will only factor in data from exchanges that accurately report volumes. The information will be available alongside price, market capitalization, and reported volumes on Messari's OnChainFx dashboard.
The Moloch guild is now open for the broader community to join. To become a Moloch member, you need to either contribute some funds or deliver work that is aligned with Moloch's goal.
0x introduce the 0x Mesh this week, a peer-to-peer network for sharing orders which will massively reduce the effort required to tap into the 0x networked liquidity pool and the technical work associated with maintaining a compliant endpoint.
Polaris is an on-chain price oracle that is powered by Uniswap and designed to be accurate, resistant to price manipulation, and self-sustaining.
The creator of EthGasStation - /u/latetot - released a new tool this week called Daiprice.info which tracks various stats and metrics related to the price of $DAI.
---
Community Member Spotlight
This week we're highlighting the work of Trenton Van Epps - a core member of the Ethereum community who writes transcripts & analysis' over on his blog and spends time helping out the Ethereum Cat Herders.
Trenton is also the founder of Atelier Million Billion - a spatial research and action collective.
---
On-Chain Activity
---
Interesting Tweets
---
Ecosystem Bits
Blog Posts
Podcasts
Videos
Misc
---
Looking for Work?
---
Donations: 0xA19FCDaD77C1F0fd184689aca88BabCF68010347
---