Discover more from EthHub
Want to stay updated with Ethereum? Sign up to a receive the EthHub Weekly Newsletter and you'll never miss a thing!
Over 12,000 subscribers
EthHub Weekly #57
Eric now a mod of /r/ethereum, new ZRX token economics, Augur v2 detailed, Dharma open to the public and much more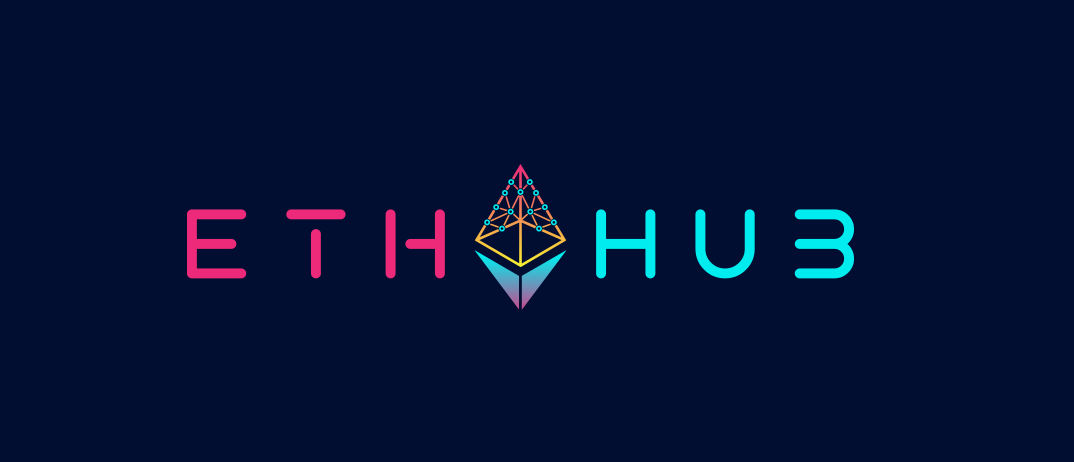 ---
Curated by Anthony Sassano (@sassal0x) and Eric Conner (@econoar)
---
😄
 Edcon Recap
I'm back in Melbourne after an amazing couple of days at Edcon in Sydney last week! I finally got to meet many of my internet friends and get to know the community in a much more intimate way. I can safely say that the Ethereum community is the kindest and most fun community that I've ever been apart of. Check out the weekly recap episode on Into the Ether (due out in about 36 hours) for my full recap of the event!
Oh, also, Eric became a mod over at /r/ethereum this week just as Afri stepped down in his role. Congratulations Eric - do us proud!
Have a great week everyone!
- Anthony
---
News of the Week
China's state planner wants to eliminate bitcoin mining in the country, according to a draft list of industrial activities the agency is seeking to stop in a sign of growing government pressure on the cryptocurrency sector.
The National Development and Reform Commission (NDRC) said on Monday it was seeking public opinions on a revised list of industries it wants to encourage, restrict or eliminate. The list was first published in 2011.
The draft for a revised list added cryptocurrency mining, including that of bitcoin, to more than 450 activities the NDRC said should be phased out as they did not adhere to relevant laws and regulations, were unsafe, wasted resources or polluted the environment.
It did not stipulate a target date or plan for how to eliminate bitcoin mining, meaning that such activities should be phased out immediately, the document said. The public has until May 7 to comment on the draft.
PewDiePie, the world's most popular YouTuber by subscriber numbers, has joined blockchain-based live streaming platform DLive.
The 29-year-old Swedish content creator, real name Felix Kjellberg, has signed an "exclusive" live streaming deal with the platform, DLive announced Tuesday. His YouTube channel has 93.7 million subscribers at press time, with his most recent video racking up 4 million views in less than 24 hours.
Starting April 14, PewDiePie will stream weekly on DLive, a decentralized community built using the Lino blockchain, according to the announcement. On his official DLive channel, PewDiePie also said that he will support content creators on the platform by donating up to $50,000 to a maximum of 100 creators.
News reports of Goldman Sachs opening a cryptocurrency desk are being disputed by the firm, CEO David 'DJ" Solomon told a U.S. House of Representatives panel Wednesday.
Solomon told Ohio U.S. Rep. Warren Davidson and the House Committee on Financial Services that his firm never had plans to open a cryptocurrency desk. Solomon added the original Bloomberg story that broke the news of Goldman's intention to set up a trading desk to make markets in digital currencies like bitcoin was incorrect.
"First, that Bloomberg article was not correct. Like others, we are watching and doing work to try and understand the cryptocurrency market as it develops," Solomon said before the Committee. "We have some clients that have certain functionality that we've engaged with on clearing physically settled futures, but other than that we never had plans to open a cryptocurrency desk."
Canadian crypto exchange QuadrigaCX should transition into bankruptcy in the coming days, a judge ruled Monday.
The ruling by Nova Source Supreme Court Judge Michael Wood means that QuadrigaCX, which has been operating under the Companies' Creditors Arrangement Act (CCAA) since the end of January, will file for bankruptcy by next week, entering what is likely to be the final chapter in the exchange's history.
To recap, the exchange first filed for creditor protection under the CCAA on Jan. 31, saying at the time that it could not access roughly $136 million in cryptocurrencies and needed assistance reclaiming another $53 million in fiat held by third-party payment processors.
---
Project Updates
An important update from the 0x team this week announcing the draft for ZEIP-31, a proposal to upgrade the 0x protocol to utilize the new ZRX token economics. Under this new proposal, takers pay a small protocol fee on each 0x trade and market makers receive a liquidity reward that is proportional to the protocol fees generated from their orders and their stake of ZRX tokens. ZEIP-31 is slotted for a Q3 2019 release as part of 0x protocol v3.0.
Flux provides a user-friendly way to trade derivatives based on startup milestones, funding, products, or even scandals. The platform is built atop four open protocols. These protocols include Ethereum, Augur, 0x Protocol, and MakerDAO. Augur is utilized as a decentralized oracle service for market resolution. By using 0x Protocol Flux enables off-chain order books reducing gas costs and enabling scalability. By incorporating DAI Flux takes away volatility from Flux's own holdings and in the future will be offering traders the ability to trade with a stable asset through the entire experience.
Augur detailed their first major upgrade this week and the most notable upgrades are:
There are many more changes coming in v2 so be sure to check out the blog post for all the relevant information. You can also check out this tweet thread for a quick run down.
The second release (v0.2.3) of MCD has hit the Kovan testnet this week with updates to the core contracts, governance process, CDP portal and the Dai.js library.
The Maker stability fee was raised by 4% to a new total of 11.5% a year via executive vote.
Maker also published a blog post detailing upgrades to the Maker Ecosystem Foundation structure.
Various updates from the PryLabs team (specifically on their eth2.0 testnet client) as well as the announcement of a new teammate - Shay Zluf - who will be joining as a software engineer.
DIPOR can be used as a benchmark for Open Finance products, ranging from loans to total return swaps and it can also serve as an additional data point for MakerDAO stakeholders when deciding whether, and by what magnitude, to adjust the Stability Fee.
The official cryptocurrency wallet of Binance, Trust Wallet, and Celer Network this week announced that they have formed a strategic partnership to create seamless integrations and fluid interactions and user experiences for dapps.
Coinbase is launching Coinbase Card, a Visa debit card that lets customers in the UK spend crypto as effortlessly as the money in their bank.
Rainbow is a new company from the former core team at Balance and this week they released the iOS beta version of their new Rainbow Mobile Wallet app that you can download from here.
Anyone can now borrow and lend cryptocurrency on Dharma in a few clicks and users will be able to borrow ETH and DAI at the most affordable rates on the market.
Austin Griffith released another awesome on-boarding tool for Ethereum this week - the emojicoin.exchange! Users can easily buy and sell emojis using smart contracts on the xDai side-chain. Austin details the new on-boarding tool in this blog post.
Ramp is a company dedicated to building a fiat-to-crypto onboarding system for the next billion crypto users. They have a concept app, Ramp Swaps, that allows for trust-minimised, P2P swaps between fiat and crypto.
Vipnode and DAppNode have partnered up to offer users an incentive layer to run their own node (aka get paid to run a node).
Messari released the beta of their new personally customizable dashboards for curing crypto happenings such as tweets, blog posts, news and more.
The Nifty Gateway wallet is the first product that makes collecting NFTs a process simple enough for anyone to understand.
---
Community Member Spotlight
This week we're highlighting the work of Ethereum community member Boris Mann

Boris is an incredibly active member of the Ethereum community who is seemingly everywhere. You can find him posting frequently in the ethresear.ch and Ethereum Magicians forums. Boris is also responsible for recently putting out this excellent piece on Ethereum Governance - I highly recommend everyone give it a read!
Boris is also building out FISSION - a project building composable functionality to make it easy for developers to take advantage of the modern, decentralized web.
Keep up the great work Boris!
---
On-Chain Activity
---
Interesting Tweets
---
Ecosystem Bits
Blog Posts
Podcasts
Misc
---
Looking for Work?
---
Donations: 0xA19FCDaD77C1F0fd184689aca88BabCF68010347
---