EthHub Weekly #58
Ethereal Virtual Hackathon, EthHub Community Forum launched, EY goes all in on Ethereum, new dYdX, ENS upgrading and much more!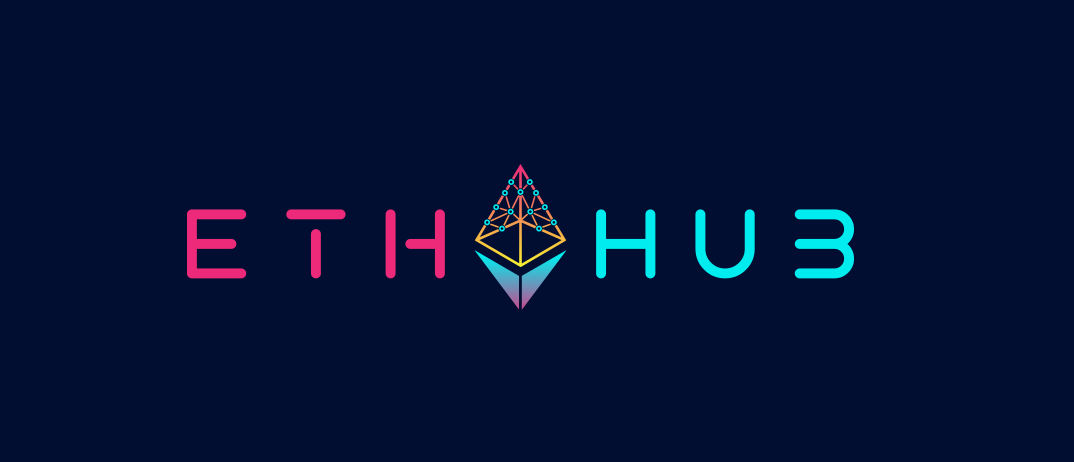 ---
Curated by Anthony Sassano (@sassal0x) and Eric Conner (@econoar)
---
💻
 Ethereal Virtual Hackathon
We're a bit late to this one but we just wanted to give a heads up to our community members that our friends at Ethereal, in partnership with Gitcoin and Microsoft, launched a Virtual Hackathon that runs from April 15th - April 30th. The best thing about this Virtual Hackathon is that you don't need to know how to code to participate - there are plenty of tracks available for all types of entrepreneurs.
You can sign up here - there are plenty of prizes to be won including free tickets to Ethereal NY to present your project live on stage!
---
🚀
EthHub Updates
It's been a busy week for us at EthHub because we launched the official EthHub Community Forum! We have been blown away by the engagement on the forum so far with over 150 users signing up, over 10,000 page views, an incredibly active 'Introduce Yourself' thread and some really amazing discussions happening around important topics such as improving understanding and development for Eth1.x!
The first community call will be held on May 7th at 14:00UTC with further details about both the forum and call being released later in the week via a blog post. Keep an eye on the EthHub Twitter account for the announcements!
Eric also officially submitted EIP-1559 to the Ethereum Github repo this week for feedback.
Have a great week everyone!
- Anthony
---
News of the Week
Big Four professional services firm EY is rolling out free software designed to help corporate clients use the ethereum blockchain – and it's taken an unusual step to encourage adoption.
Announced Tuesday, EY's protocol, internally code-named Nightfall, has been developed over the last year by the consulting firm's team of over 200 blockchain developers and will be published in May. The protocol was created for such use cases as supply chains, food tracing, transactions between branches of a company and public finance.
Like other enterprise blockchain platforms, Nightfall takes advantage of a technology called zero-knowledge proofs to allow private transactions on a shared ledger. But unlike most such endeavors, EY's software is intended to run on top of the public ethereum network, not a private variant.
Investment banking giant JPMorgan Chase is planning to expand an existing blockchain project to include settlement features as it seeks to fend off competition from payments upstarts such as TransferWise and Ripple.
The blockchain-based Interbank Information Network (IIN), set up in partnership with Australia's ANZ bank and the Royal Bank of Canada back in 2017, currently allows its over 220 banking members to quickly address payments that contain errors or get held up for compliance reasons – problems that can takes weeks to solve with multiple banks being involved across the payments chain.
The Interbank Information Network has been built on Quorum, the ethereum-based blockchain network revealed by the bank in 2016. That platform is also the underlying technology for the banks much reported digital currency, JPM Coin, details of which were made public in February of this year.
Ethereum co-founder Joe Lubin's Brooklyn-based venture studio is looking to raise $200 million from external investors, The Information reported Monday, at a valuation of $1 billion.
The Information reports that ConsenSys is pitching Chinese investors with materials claiming the company aims to earn $50 million in revenue this year, primarily from contracts with enterprise and government clients. Last December, the Brazilian National Social Development Bank confirmed that it was in talks with ConsenSys.
The owner of the New York Stock Exchange, Intercontinental Exchange (ICE), is reportedly eyeing a New York license for its long-delayed crypto exchange Bakkt.
With Bakkt's launch having been held up for five months, apparently over persuading the Commodity Futures Trading Commission (CFTC) to approve it to custody bitcoin for its planned physically-delivered futures contracts, ICE apparently sees a license from the New York Department of Financial Services (NYDFS) as a possible solution, a Bloomberg report citing several sources said Thursday.
A physically settled contract means buyers would receive the actual commodity – bitcoin – at maturity.
---
Project Updates
Vitalik proposed a modest increase on Github to validator rewards and then expanded on how issuance can be decreased even if staking participation is high.
Editors note: This was something that Eric and I have been advocating for over the last couple of months so we're really happy to see this getting attention from core developers and researchers - we'll talk about this more on the weekly recap podcast!
If you own a .eth domain, you will need to visit manager.ens.domains between May 4, 2019 and May 4, 2020 to migrate your domain to the new registrar.
The new system also includes a yearly rent of USD$5 per domain (payable in ETH). The team outlines in this blog post who controls the funds and how they plan to use the money.
Project Alice is a "crypto super app" that pulls together mini applications within the super app to offer up different services built atop the platform (such as Ethereum). In simpler terms: think of the way mobile wallet dapp explorers work today - you are simply taken to that dapps website via a browser. With Project Alice, you are able to directly interface with the smart contracts via the mini app - no need for a clunky web browser!
The new dYdX comes with support for:
It's currently live on mainnet in an alpha state.
Whisp is an easier, faster and cheaper payroll system that is built on Ethereum. You can sign up at https://whisp.money to start paying your team in crypto.
A large roadmap update from the Loom Network team this week that includes details of their plans for LOOM token staking, end-user on-boarding, interoperability with other blockchains and generation of on-chain fees.
Max Bronstein from Dharma explains how you can refinance your MakerDAO CDP using Dharma's P2P borrowing and lending system.
The team has been hard at work since launching their generalized state channel Playground last month with updates to their project management style, documentation, general development and recent media & appearances.
Customers in Argentina, Mexico, Peru, Colombia, Chile, India, Hong Kong, South Korea, Indonesia, the Philippines and New Zealand can now sign up on Coinbase to access crypto-to-crypto trading options.
Compound v2 was deployed to Ethereum testnets Rinkeby, Kovan and Ropsten this week and users are now able to experiment with and develop on top of it.
Using InstaDApp, you can now interact with DeFi via contract wallets using the brand new dashboard.
The Enterprise Ethereum Alliance (EEA) and Microsoft have corralled the major blockchain providers behind a new project to help businesses design and create the right sort of crypto tokens for their particular needs.
---
Community Member Spotlight
This week we're highlighting Péter Szilágyi - long-time lead developer of the Go Ethereum (Geth) client.
Peter has been an Ethereum core developer since 2015 and is constantly pushing the Geth client forward with amazing optimizations such as speeding up node sync time and reducing node size.
He is also the author of Iris Cloud Messaging, creator of RegionRank, co-creator of etherapis and maker of flameid.
---
On-Chain Activity
---
Interesting Tweets
---
Ecosystem Bits
Blog Posts
Podcasts
Videos
Misc
---
Looking for Work?
---
Donations: 0xA19FCDaD77C1F0fd184689aca88BabCF68010347
---