Discover more from EthHub
Want to stay updated with Ethereum? Sign up to a receive the EthHub Weekly Newsletter and you'll never miss a thing!
Over 12,000 subscribers
EthHub Weekly #66
EthHub Merch Store live, Binance blocking U.S customers, Axie x MakerDAO and much more!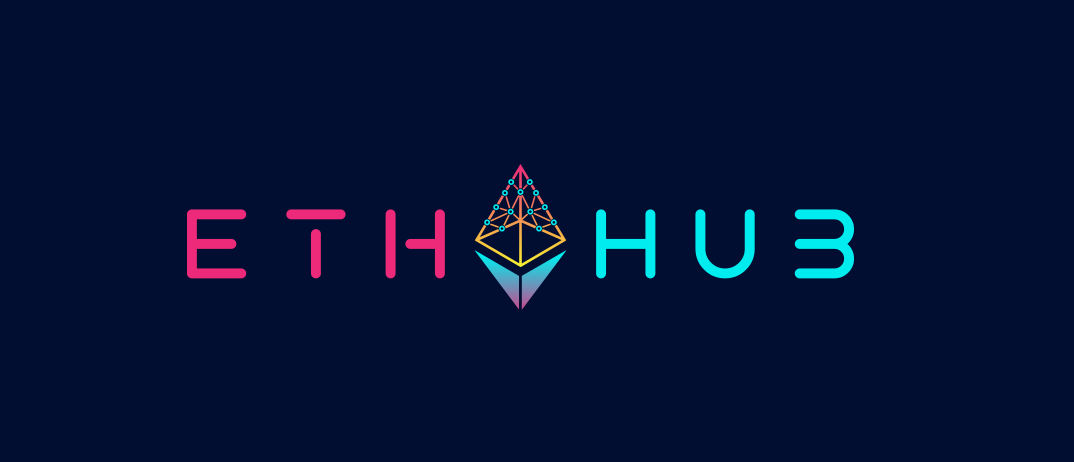 ---
Curated by Anthony Sassano (@sassal0x) and Eric Conner (@econoar)
---
👕
 EthHub Merch Store Now Live!
We finally launched the official EthHub Merch Store this week that features four unique Ethereum-related designs/memes as well as the official EthHub logo. You can check out our store by heading here.
We also had our Ethereum Plasma page updated to better reflect how Plasma has changed and evolved over the last several months. Click here to get some Plasma knowledge in ya!
- Anthony
---
News of the Week
Visa, Mastercard, PayPal and Uber are all backing Facebook's new cryptocurrency, according to a new report.
It was reported Thursday that the social media giant has signed on more than a dozen backers for its GlobalCoin cryptocurrency, a stablecoin that has been developed in secrecy for more than six months. Each of the new backers will invest roughly $10 million in the project as part of a governing consortium for the cryptocurrency.
Stripe, Booking.com and MercadoLibre are part of the project, according to the report, though the report does not specify what their roles are.
If you want to learn more, The Block had extensive coverage of the news over the last week.
Binance.com, the world's largest cryptocurrency exchange, is revamping its internal policies and cracking down on wayward users.
The Malta-based exchange announced Friday morning that it was reviewing user accounts to ensure they follow Binance's terms of use and know-your-customer (KYC) procedures and will remove deposit and trading permissions for anyone in violation of its policies.
In an updated terms of use agreement revised on June 14, the exchange's general site notably stated that "Binance is unable to provide services to any U.S. person." The news comes less than a day after Binance announced it was formally expanding to the U.S. via a dedicated platform.
Leading crypto publication CCN.com announced it's shutting down due to a stark drop in traffic arising from Google's June 2019 Core Update. In an editorial from Hawkfish AS and CCN Markets founder Jonas Borchgrevink, the site reported daily revenue was down by more than 90% within two days of the update.
While Borchgrevink conceded the site had seen worse days for SEO, the recent drop was untenable for CCN due to the size of its current team. A desire to keep the team together led to CCN making the call to move its journalists to its sister site HVY.com, a platform for journalists to publish their work owned by Hawkfish AS, CCN and Hacked's parent company.
---
Project Updates
Blockchain gaming company Axie Infinity is teaming up with MakerDAO by hosting a special NFT event for CDP holders. Anyone who holds a CDP can claim unique DAI_theme Axie NFTs depending on the amount of DAI they've drawn from their CDP.
You can now buy the BTCETH5050 Set through the TokenSets platform which bundles 50% WBTC and 50% ETH together and rebalances every 30 days if there is a 2% or greater price differential between the two assets.
Fulcrum is a platform for tokenized margin lending and trading on Ethereum. This week, it went live with over $750,000 in liquidity and supports lending, leveraging and shorting of ETH, WBTC, ZRX, DAI and more.
The Kyber Network continued to grow during the month of May with USD volumes reaching a new all time high of $38mm (up from 23.8mm in April). The total KNC burned also reached the 1M milestone during May.
Austin Griffith is at it again with a huge new feature for the burner wallet - you can now deploy a Gnosis Safe from a Burner Wallet in 5 seconds with permanence! I highly recommend watching the video to learn more.
The FOAM team gives a detailed recap of their demo that took place during ETHNY that included user registration, zone creation and a presence claim submission & verification.
This testnet allows developers to easily begin building secret contracts for their applications. Any contracts that are built on the testnet will also be able to be deployed to Enigma once its live on the Ethereum mainnet.
Ethereum Grid is a new desktop application that allows users to securely download, configure and use various clients and tools in the Ethereum ecosystem.
The first Market Protocol product will be going live on June 24th and with it you'll be able to go short or long BTC using the Ethereum network.
Shadowlands is a TextUI dApp platform for Ethereum that allows users to stand up and interact with complete dApps without ever touching a web browser.
ChainLink services can now provide data from the crypto public datasets on-chain using Googles BigQuery platform.
The DEX.AG SDK and API are now available to everyone with full documentation so developers can integrate DEX.AG directly into their products and services.
dYdX launched support for DAI/USDC spot and margin trading this week as well as integrating 0x as an additional liquidity source.
Ethsites allows you to deploy instant censorship resistant websites to the Ethereum blockchain for ~$100/MB using JavaScript and MetaMask.
---
Community Member Spotlight
This week we're highlighting the work of the infamous Ameen Soleimani.
Ameen is no stranger to the Ethereum community having founded the blockchain-based payment solution for the adult industry, SpankChain, and summoning the MolochDAO which has since grown to hold over $1.5mil worth of ETH in its "guild bank" with over 50 members.
Ameen is also heavily involved in other Ethereum-related projects.
Keep up the great work Ameen!
---
On-Chain Activity
---
Interesting Tweets
---
Ecosystem Bits
Blog Posts
Podcasts
Videos
Misc
---
Looking for Work?
---
Protect Your Crypto
Buy a hardware wallet:
---
Donations: 0xA19FCDaD77C1F0fd184689aca88BabCF68010347
---