Discover more from EthHub
Want to stay updated with Ethereum? Sign up to a receive the EthHub Weekly Newsletter and you'll never miss a thing!
Over 12,000 subscribers
EthHub Weekly #68
Eth2.0 Phase 0 spec freeze, dYdX and 0x team up, multi-collateral DAI updates, PoolTogether launched and much more!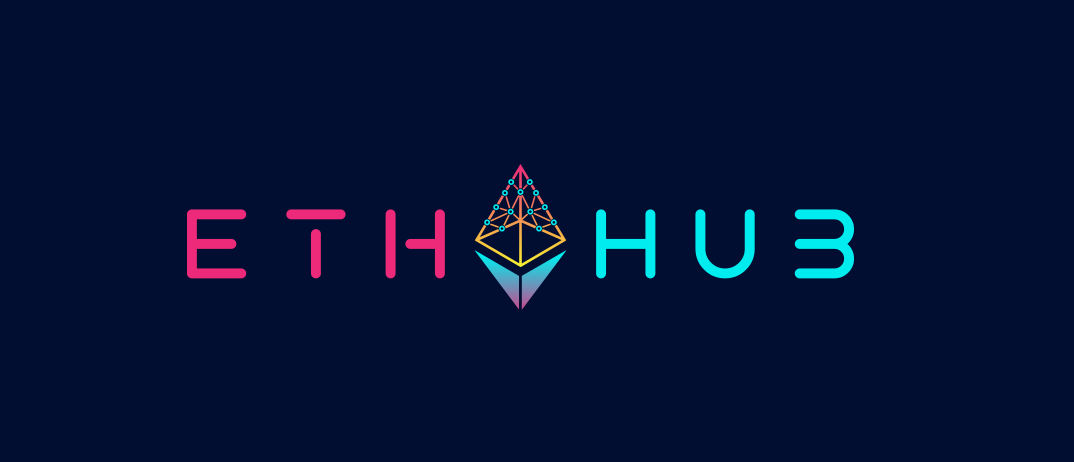 ---
Curated by Anthony Sassano (@sassal0x) and Eric Conner (@econoar)
---
❄️
 Phase 0 Spec Freeze!
Well it finally happened - the Eth2 Phase 0 spec is now frozen which means that the spec now serves as a stable development target for all of the Ethereum 2.0 client teams. This means that we'll be seeing multi-client testnets, formal verification, fuzzing tests and audits for Phase 0 being done over the next few months!
On the EthHub side of things - we put together a section listing some of the enterprises building on or working with Ethereum here. If you see anything that's missing, please submit a pull request on the EthHub github repo.
Have a great week everyone!
- Anthony
---
News of the Week
After issuing comments and reports heavily critical of cryptocurrencies over the last few years, Agustin Carstens, chief of the Bank for International Settlements (BIS), has acknowledged that central banks will likely soon need to issue their own digital currencies.
Speaking to the Financial Times on Sunday, Carstens said that BIS – which acts like a central bank for central banks – is supporting global central banks' efforts to research and develop digital currencies based on national fiat currencies.
A number of central banks are engaged in such work and "we are working on it, supporting them," Carstens said. Further, the arrival of such products might just around the corner if there is clear evidence of demand from the public.
Goldman Sachs may ultimately take part in the crypto disruption of finance, according to its CEO, David Solomon.
In interview with French news source Les Echos on Friday, Solomon said the bank "absolutely' could follow JPMorgan Chase in launching a cryptocurrency. He further said that Goldman Sachs is carrying out "extensive research'' on asset tokenization and stablecoins.
Solomon continued - "Assume that all major financial institutions around the world are looking at the potential of tokenization, stablecoins and frictionless payments."
Asked about potential involvement with Facebook's Libra cryptocurrency project, Solomon refused to comment on any discussions the bank may have with clients.
However, he said "I find the principle interesting." Tokenization and stablecoins are "the direction in which the payment system will go."
The Group of Twenty (G20), an international forum for the governments from 19 countries and the EU, has officially welcomed cryptocurrency guidelines set by the global money-laundering watchdog, the Financial Action Task Force (FATF).
At the 2019 G20 summit held on June 28–29 in Osaka, Japan, the forum said: "We reaffirm our commitment to applying the recently amended FATF Standards to virtual assets and related providers for anti-money laundering and countering the financing of terrorism."
The FATF released its final crypto guidelines on June 21, which compels exchanges to collect and transfer customer information such as originator's name, his account number and location information, as well beneficiary's name and beneficiary's account number, during transactions.
---
Project Updates
Another solid update from the PryLabs team that includes research updates on execution environments and EWASM in Eth2, code work & updates and upcoming work.
dYdX is now sourcing liquidity from 0x via Radar Relay on the DAI/USDC and ETH/USDC pairs. This integration is powerful in that it leverages contract-fillable liquidity (CFL), which describes the ability for smart contracts to programmatically swap tokens by filling orders on decentralized exchanges.
Sadly, Austins time at Gitcoin is coming to an end and he's searching for his next adventure. If you or anyone you know is hiring, they'd be insane to pass up an opportunity to snag Austin!
Exciting MCD updates from the Maker team this week including the announcement that the team is completing the final tasks required to launch MCD onto Mainnet!
The team also published a list of the first bout of assets that can be voted on by MKR token holders for inclusion in MCD.
OpenLaw releases its first vertical, OpenLaw DAO, to enable the creation and deployment of "limited liability DAOs" in minutes. Creating a legally compliant DAO and related tokens is as easy as filling out a form.
PoolTogether is a no loss lottery built on Ethereum. When users join a "pool" on PoolTogether they get a chance to win a prize but even if they don't win, they get all your money back. This is possible because the prize is funded by the interest accumulated from the money contributed to each pool.
The Liquality Atomic Swap Interface alpha is live on mainnet. The interface offers the most secure way to swap BTC, DAI, and ETH directly from your Ledger or Metamask wallets. Users not only save on unnecessary fees but also significantly reduce counterparty, settlement, and custodial risks.
Betoken is a a fund management protocol that collectively & actively maintains a single portfolio consisting of 70+ Ethereum-based cryptocurrencies, as well as margin positions of Ether, Wrapped BTC, BAT, KNC, REP, and ZRX.
The Gods Unchained XP system is getting an upgrade and in this blog post the team walks through what's changing, why it's changing and what they hope the impact will be.
3Box has closed a $2.5M seed round led by Placeholder Ventures with participation from Venrock, Northzone and Coinfund.
Camila Russo and Kerman Kohli have launched thehistoryofethereum.com which displays information about key dates in Ethereums life so far!
Proof of Talent is a new tech recruiting firm focused exclusively on the blockchain and cryptocurrency industry - founded by popular YouTuber Crypto Bobby.
---
Community Member Spotlight
This week we're highlighting the great work of María Paula!
María is very active within the Ethereum community (especially in Berlin) and is currently helping the Golem Project with their communications.
María is also very active within the Berlin crypto community and is one of the main organizers of the ETHBerlin hackathon.
Keep up the great work María!
---
On-Chain Activity
---
Interesting Tweets
---
Ecosystem Bits
Blog Posts
Podcasts
Misc
---
Looking for Work?
---
Protect Your Crypto
Buy a hardware wallet:
---
Donations: 0xA19FCDaD77C1F0fd184689aca88BabCF68010347
---