EthHub Weekly #71
Libra hearings, Eth2 research team AMA part 2, Set launches trend trading strategies, Infura+ launched and much more!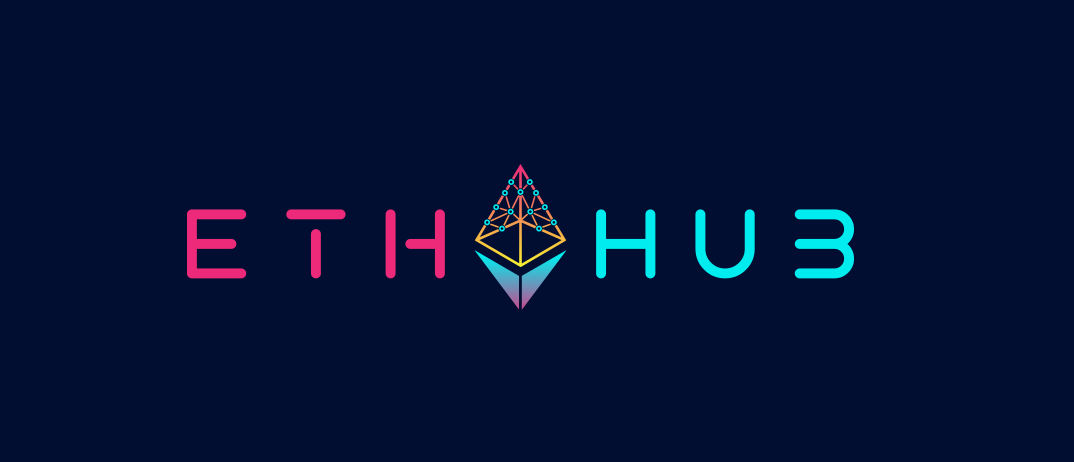 ---
Curated by Anthony Sassano (@sassal0x) and Eric Conner (@econoar)
---
💤
 Crypto Never Sleeps
We've been super busy this week - Eric presented the Gnosis Safe wallet at State of Scale, we created an 'Ethereum New User Guide' for EthHub, a new way to fund Ethereum public goods and we bought the banner on /r/EthTrader!
I also wanted to give a shout out to an awesome new resource from the Concourse Open Community team called 'The DeFi List' which basically has all of the required reading to get you up to speed on DeFi.
Have a great week everyone!
- Anthony
---
News of the Week
Facebook's David Marcus faced a cacophony of fear, uncertainty and doubt surrounding the social media giant's plan to launch its digital currency Libra during a Senate hearing Tuesday, following criticisms from a wide range of regulators and lawmakers around the globe. 
Ohio U.S. Sen. Sherrod Brown set a fiery tone at the beginning of the two-hour hearing, calling Facebook "dangerous" and unworthy of Americans' trust. Indeed, his remarks kicked off the skeptical line of questioning, which focused heavily on Facebook's historical missteps in privacy rather than the specifics of the crypto project itself.
There was a lot to unpack from these hearings so I suggest checking out Jake's summary here.
Seychelles-based cryptocurrency exchange BitMEX is reportedly being probed by the U.S. Commodity Futures Trading Commission (CFTC).
The news appeared in brief on Bloomberg Terminal soon before press time on Friday. That was soon followed by a report from Bloomberg citing sources who said the regulator is investigating whether the exchange has allowed U.S. traders to use its platform.
The CFTC considers cryptocurrencies like bitcoin commodities and has jurisdiction over derivatives such as futures based on cryptos. As such, BitMEX would need to be registered with the agency to allow Americans to trade such products in the U.S.
Bloomberg said the CFTC investigation is "ongoing" and may not lead to misconduct allegations.
The Coinbase Bundle product has been deprecated, per an FAQ on the cryptocurrency exchange's site. All cryptocurrency balances that users obtained via Bundle purchases have been placed into the respective asset wallet in the Coinbase user's account.
Coinbase Bundle was launched in September 2018. The product was intended to make it easy for users to purchase a market-weighted basket of cryptocurrencies with as little as $25. At launch, the Bundle included the 5 cryptocurrencies listed on Coinbase: bitcoin, bitcoin cash, ethereum, ethereum classic, and litecoin.
---
Project Updates
A few of the Ethereum 2.0 researchers answered questions about Eth2.0 on Reddit this week. If you're strapped for time, you can read Eric's recap twitter thread here and check out our transcribed version of the AMA on EthHub here.
Set launched a new category of portfolio management strategies this week that automatically rebalance utilizing technical indicators (e.g. moving averages). The first Set in this category, the ETH 20 Day Simple Moving Average Crossover Set (ETH20SMACO), rebalances based on crossovers between the current ETH price and the 20 Day Simple Moving Average.
Members of the Set team also participated in an AMA on Telegram - the transcript can be found on here.
Ben's back with another update on Eth2 including what's been happening since the beacon chain spec was frozen, phase 1 spec issues, a brief update on phase 2 state execution and a bunch of other news.
You can also read about Looprings stake in the dxDAO here and their newly launched bug bounty program here.
This week, Horizon Games raised $3.75 million in seed funding in a round led by Reddit co-founder Alexis Ohanian's Initialized Capital. Other investors included Coinbase Ventures, Polychain Capital, Inovia Capital and more.
Originally closed in the summer of 2018, the funds have been used to scale-up production on a new Ethereum-powered game called "Skyweaver" and a gaming platform called Arcadeum.
This week, the team at Compound launched their new brand along with a refreshed Homepage and About Page.
Also, WBTC was added to the Compound Protocol this week which means you can now lend/borrow Wrapped Bitcoin on Ethereum.
This months update from Rocket Pool focuses on node operations; the all-important people in the Rocket Pool network who want to run their own node, stake their own ETH, and earn a better staking return overall than they would staking solo.
The Mesh p2p network enables relayers & traders to easily receive + share orders throughout the 0x ecosystem, leading to greater networked liquidity.
In other 0x news, the team were made aware of a potential exploit in the 0x v2.0 Exchange contract this week. The vulnerability would allow an attacker to fill certain orders with invalid signatures. A couple of days later, a patched version of the smart contract system (0x v2.1) was deployed to the Ethereum mainnet. Read the full post-mortem here.
Protocol upgrades, ERC20 support at the client level and progress on the wallet UI - find the details for all of these development updates here.
Development has started on the beta3 version of the Loopring Protocol v3.0 which uses a friendly SNARK hash function called 'Poseidon' which increased throughput from 660 trades/sec to 5200 trades/sec!
Infura+ is a premium API service that includes 3 new subscription tiers supporting blockchain developers building applications of all sizes on the Ethereum network.
The PegaSys partner program is meant for startups and enterprises building with Pantheon, providing enablement like special technical content, closer collaboration on roadmap, and updates on Pantheon upgrades.
Augur is launching a Liquidity Partner Program starting in Augur v2 to jumpstart the incentives to pool liquidity. This program will offer a host of benefits to member overlays that share liquidity with Augur's native UI.
---
Community Member Spotlight
This week we're highlighting the great work of Matteo Leibowitz!
Matteo originally started his career in the crypto space as the founder of Cryptochat - a crypto blog/newsletter analyzing various pockets of the space.
Now, Matteo works as a research analyst at The Block focusing on mostly Ethereum-related developments and deep dives. You can find his work here.
Keep up the great work Matteo!
---
On-Chain Activity
---
Interesting Tweets
---
Ecosystem Bits
Blog Posts
Videos
Podcasts
Misc
---
Meme of the Week
Everyone was making themselves look old with the FaceApp application this week - our favorite meme that came out of this viral trend featured Vitalik himself.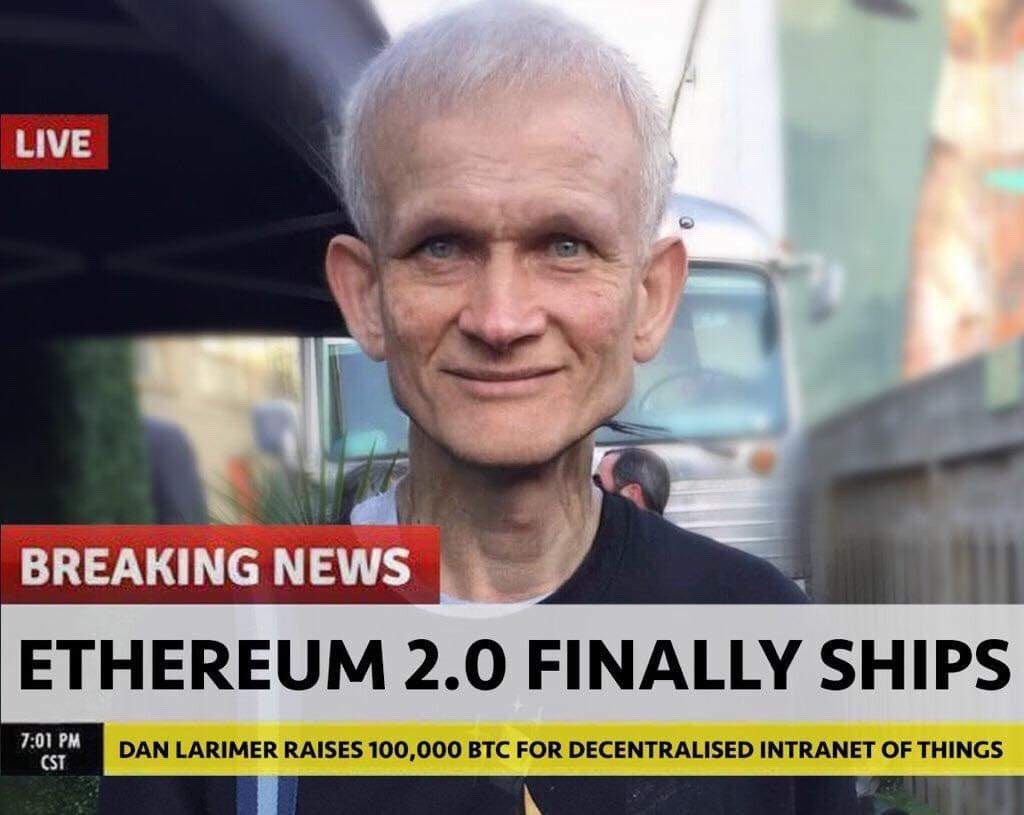 ---
Looking for Work?
---
Protect Your Crypto
Buy a hardware wallet:
---
Donations: 0xA19FCDaD77C1F0fd184689aca88BabCF68010347
---