Discover more from EthHub
Want to stay updated with Ethereum? Sign up to a receive the EthHub Weekly Newsletter and you'll never miss a thing!
Over 12,000 subscribers
EthHub Weekly #83
CFTC chair says ETH is a commodity, MCD coming November 18th, Vitalik enters beast mode, Uniswap & Plasma Group team up and much more!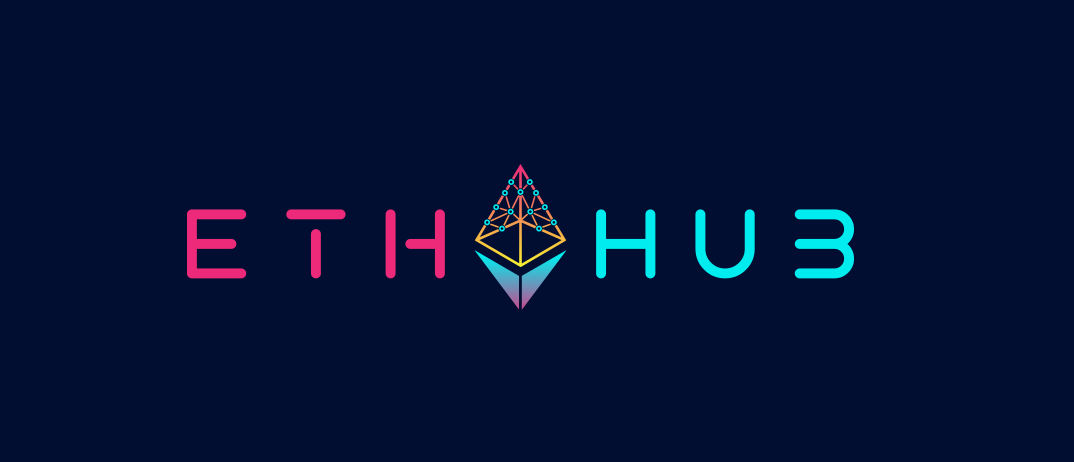 ---
Curated by Anthony Sassano (@sassal0x) and Eric Conner (@econoar)
---
🚀
 That's a Wrap!
Eric and I had an absolute blast at Devcon 5 last week. It was great to meet so many of our online friends in real life for the first time and it was really humbling to meet so many newsletter readers and podcast listeners - your support means the world to us! As for the event itself - we both skipped most of the talks and plan to catch up on the most interesting ones once the videos are released (this was mainly due to the fact that the rooms at the venue were super crowded and it was hard to even hear the speakers).
As for the weekly recap podcast - we may or may not do one this week due to the fact that we're both still travelling in Japan with our partners so it's hard to find a time to sync up to record (Eric has even gone as far as deleting Twitter off his phone for 2 weeks)! If we do end up doing it, it'll probably go live 24 hours after you receive this newsletter.
By the way, if you saw the t-shirt that I was wearing at Devcon and wanted to pick up your own you can do so now at our merch shop!
Have a great week everyone!
- Anthony
---
News of the Week
CFTC Chairman Heath Tarbert has said ether, the world's second-largest cryptocurrency by market capitalization, is a commodity.
Speaking at the Yahoo! Finance All Markets Summit Thursday, Tarbert said he believes ether is not a security.
"We've been very clear on bitcoin: bitcoin is a commodity. We haven't said anything about ether – until now," Tarbert said. "It is my view as chairman of the CFTC that ether is a commodity."
Tarbert continued to say the CFTC is working with the SEC on the two cryptocurrencies and have agreed both are not securities. Going forward, the CFTC may allow ether futures to trade on U.S. markets, he suggested.
The U.S. Securities and Exchange Commission (SEC) secured an emergency restraining order against the Telegram Group and its subsidiary TON Issuer for their $1.7 billion token sale.
The SEC announced late Friday that it filed for and received an emergency action and restraining order halting Telegram from selling or otherwise distributing its gram tokens within the U.S. The network was supposed to go live on Oct. 31.
Telegram sold 2.9 billion gram tokens "at discounted prices to 171 initial purchasers worldwide," the release said. This included more than 1 billion grams sold to U.S. investors. However, the complaint alleges that Telegram did not register its offer or sale.
SEC Division of Enforcement co-director Stephanie Avakian said in a statement that the emergency action is "intended to prevent Telegram from flooding the U.S. markets with digital tokens that we allege were unlawfully sold."
Mastercard, Visa, digital auction company eBay, payments firm Stripe and Mercado Pago have all pulled out of the Facebook-led Libra Association.
The Financial Times reported Friday that eBay and Stripe dropped out of the Libra cryptocurrency project, citing political pressure, following PayPal, which pulled its own support of the project earlier this week. A Mastercard spokesperson confirmed to CoinDesk that the company will be withdrawing as well.
In a statement, the Mastercard spokesperson said:
"Mastercard has decided it will not become a member of the Libra Association at this time. We remain focused on our strategy and our own significant efforts to enable financial inclusion around the world. We believe there are potential benefits in such initiatives and will continue to monitor the Libra effort."
Bookings Holdings has also withdrawn from the Libra Association - becoming the seventh project to do so.
---
Project Updates
Vitalik published a total of 5 blog posts and research pieces during Devcon! In case you missed it, you can check them out here:
The long awaited launch of MCD will introduce new features such as new collateral types other than ETH, the Dai Savings Rate (DSR) and will mark a turning point of the MakerDAO project.
You can play the UniPig trading game to experience the satisfaction of instant transactions on Optimistic Rollup, the smart contract scalability engine: https://unipig.exchange.
The new One Million Devs website hopes to expand the Ethereum developer family - and to bring that family closer together - by providing an interactive and immersive space for newbies and veterans alike, to learn, collaborate, share, and build in a fun and easy manner.
Snaps: The Metamask Plugin System allows plugin scripts to be loaded over a verified and permissionless protocol like ENS, IPFS, or Swarm. These scripts have zero privilege by default, but will be able to request a variety of powerful wallet APIs from MetaMask, via a new API called the wallet API.
StarkWare partnered with DeversiFi to bring the first STARK-powered exchange to live users on mainnet by Jan 2020. This will (i) reduce fees for non-custodial trading, (ii) defragment liquidity pools, and (iii) reduce counter-party risk.
Using the dashboard interface, anyone can participate in Set rebalances which are some of the largest on-chain liquidity events on Ethereum.
MyCrypto's massive new update entered open beta last week and includes a UX/UI/Design overhaul, a new dashboard, multi-account management and much more!
OpenZKP is a fully open-source Rust implementation of zero-knowledge proofs (ZKPs). OpenZKP includes a partial implementation of the STARKs protocol variant that was pioneered by StarkWare in the StarkDEX testnet demo.
The entire Ambo app has been redesigned and improved with updates to the trading user interface, the addition of smart features, user investment insights and much more!
Version 2.2 of the Compound protocol moves all administrative functions behind a 2+ day time delay (complimented with an emergency escape hatch), and streamlines the borrowing flow. The code is in audit, and the protocol will be upgraded soon after.
Augur will be getting a major upgrade in Q1 of 2020 with the release of 0x trading, the integration of Dai, faster trading and a new native Augur betting UI.
Athereum is a "spoon", or friendly fork, of Ethereum, which benefits from the Avalanche consensus protocol and applications in the Ethereum ecosystem. 
As of October 12th, all clients who hold MKR in their Coinbase Custody account can participate in Maker Governance using the Coinbases new governance portal.
Ethereum.World is an interface that aims to accelerate the adoption of Ethereum-based applications.
Traders outside of the US will be able to trade with no limits right from their wallets immediately upon entering the Dolomite DEX.
You can now track your PoolTogether holdings in the MyDeFi mobile app.
---
Community Member Spotlight
This week we're highlighting the great work of Kevin Owocki!
Kevin (or Owocki as he's commonly referred to) is the "Chief Roboticist & Wannabe Philosopher King" at Gitcoin (aka the founder of Gitcoin). Owocki has also had experience as an organizer of the Boulder Startup week, Ignore Boulder, StartupCTO.io, Boulder Blockchain meetup and many open source projects.
Keep up the great work Owocki!
---
Interesting Tweets
---
Ecosystem Bits
Blog Posts
Podcasts
Videos
Misc
---
Meme of the Week
Nobody noticed that Dogecoin forked because they were too busy enjoying Devcon!
---
Looking for Work?
---
Protect Your Crypto
Buy a hardware wallet:
---
Donations: 0xA19FCDaD77C1F0fd184689aca88BabCF68010347
---