EthHub Weekly #84
Bermuda accepts USDC for tax payments, Wyre v2 released, new DDEX margin platform now live and much more!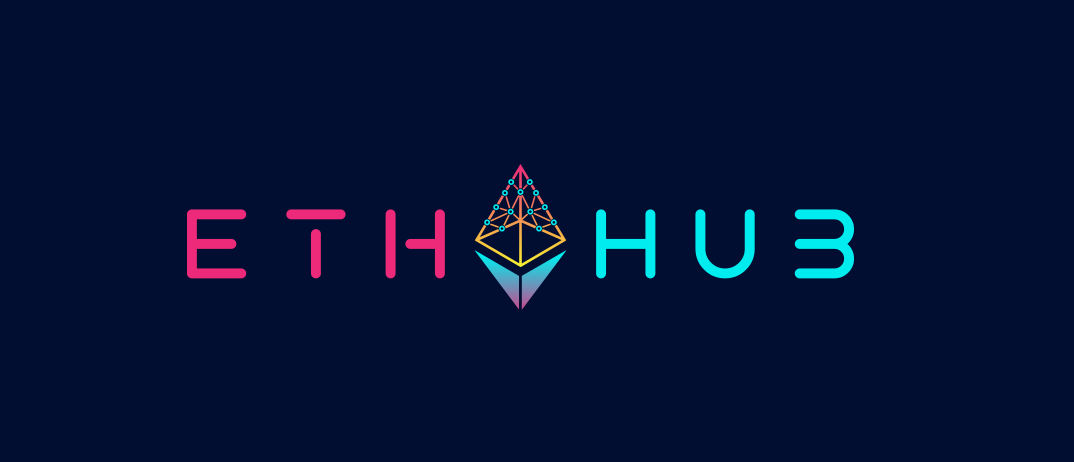 ---
Curated by Anthony Sassano (@sassal0x) and Eric Conner (@econoar)
---
🤓
 Looking for a job in crypto?
Our partner, Cryptocurrency Jobs, launched their official newsletter last week which offers a weekly summary of new jobs in crypto, a company spotlight and an 'offbeat' section. If you're looking for a job in crypto then this newsletter is the perfect companion for you and I highly recommend signing up!
Just a note from Eric and I - we're both still travelling in Japan which means that a weekly recap podcast is unlikely this week but never fear - we'll be recording a mega episode next week that will cover a total of 3 weeks worth of Ethereum updates (including Devcon)!
Have a great week everyone!
- Anthony
---
News of the Week
Residents of Bermuda can now pay their taxes in cryptocurrency.
The Government of Bermuda announced Wednesday it will accept payments in USD Coin (USDC) "for taxes, fees and other government services," according to a press release by crypto finance startup Circle.
USDC is a stablecoin pegged to the U.S. dollar launched a year ago by cryptocurrency exchange Coinbase and Circle. To date, over $1 billion worth of USDC has been issued between the two startups.
In what looks to be the first for a sovereign nation, Bermuda will be supporting USDC as an acceptable tax payment for some 60,000 residents.
What's more, support for other "decentralized finance protocols and services" outside of USDC are also in the works as part of a broader initiative to integrate cryptocurrencies into official government operations, the press release stated.
Crypto exchange Poloniex is spinning out from its parent firm Circle, the companies announced Friday.
According to a pair of blog posts, Poloniex will now become Polo Digital Assets, Ltd., an "independent international company" backed by an unnamed Asian investment firm. The trading platform will not serve U.S. customers after this year.
U.S. residents have until Dec. 15, 2019 to withdraw their assets, with all trades being suspended on Nov. 1, 2019, the blog post said.
Poloniex said the company has "a multiyear plan to spend more than $100 [million] to develop and expand" its platform. As part of its offers, it will reduce trading fees to zero percent between Oct. 21 and Dec. 31, 2019.
Circle co-founders Jeremy Allaire and Sean Neville wrote in their own announcement that the company plans to "double down" on its "efforts to build a more open, global and accessible financial system," by growing its stablecoin market and building up SeedInvest, the crowddfunding platform it previously acquired.
The Facebook-led Libra project may consider a fundamental change to the way its planned global payments system will operate, according to its chief.
Speaking at a banking seminar, according to a Reuters report on Sunday, co-creator of Libra David Marcus said that the firm could consider dropping the currently planned "synthetic" stablecoin – which is to be pegged to a basket of fiat currencies and government bonds – and instead issue a number of individual coins pegged to national fiat currencies such as the dollar, pound and euro.
He told the panel: "We could definitely approach this with having a multitude of stablecoins that represent national currencies in a tokenized digital form. That is one of the options that should be considered."
Marcus told Reuters that the new path isn't necessarily Libra's desired option, but that the project needs to be "agile." That presumably in the face of kickback from global regulators who have almost to a voice condemned the project as a threat to financial stability and monetary policy, and a financial crimes risk.
---
Project Updates
Within 24 hours of letting their player community know about Cheeze Wizards hitting Ethereum mainnet, one of the Cheeze Wizards community members alerted Dapper Labs security auditors to a bug in the smart contract. Unfortunately the only way the team can fix the bug is by deploying a new contract. Read the post for a full breakdown of the ingenius way that Dapper Labs is handling this incident.
Devcon recap, completed client code work, upcoming work (including phase 2 exploration) and more from PryLabs in their biweekly development update.
The UniswapDEX.com site is a new web interface to the Uniswap contracts that were developed as part of an Ethereum Foundation grant. Using this interface you can instantly convert between Ethereum and any other ERC-20 token. You can also become a liquidity provider and earn about 3% APR for the ERC20 tokens you are not using. Many more features are also included so be sure to check out the announcement post here.
V2 is a major upgrade for Wyre and includes a brand new simple KYC flow (using Apple Pay and Google Pay), lower fees, more customization options and much more!
After two months of closed beta testing, the new DDEX is officially open for all users! You can check it out here: https://ddex.io.
Companies can now gain exposure four TokenSets strategies directly from their Multis dashboard.
Zerion users can now view their Set balances using the Zerion dashboard.
OpenZKP, 0x at Devcon 5, Gods Unchained Raises $15 million and more from 0x in their monthly ecosystem update.
Chatbox is a 3Box plugin which enables dapp developers to add chatrooms to their react Ethereum application with a few lines of code.
The Connext team are upgrading all existing Dai Cards so that they use v2.0 of the protocol under the hood.
---
Community Member Spotlight
This week we're highlighting the great work of Patricio!
Have you been to any Ethereum events over the last few months? Then you would've noticed that you were given a POAP non-fungible token as proof of your attendance.
Patricio is the founder of POAP and a good friend of EthHub. I really love his project because I think it could be used as a social signalling/governance mechanism in the future. You could imagine that the more POAP NFTs that a person had, the more likely that they were a real person, active in the community, and had some skin in the game.
Patricio also shared a really awesome fact with me recently - over 450 people have redeemed their POAP NFT for Devcon 5!
Keep up the great work Patricio!
---
Interesting Tweets
---
Ecosystem Bits
Blog Posts
Podcasts
Videos
---
Meme of the Week
Anyone else's partners get annoyed at them with how much time they spend thinking about Ethereum?
---
Looking for Work?
---
Protect Your Crypto
Buy a hardware wallet:
---
Donations: 0xA19FCDaD77C1F0fd184689aca88BabCF68010347
---