EthHub Weekly #85
China goes all in on crypto, Istanbul going live December 4th, Cheeze Wizards Tournament live and much more!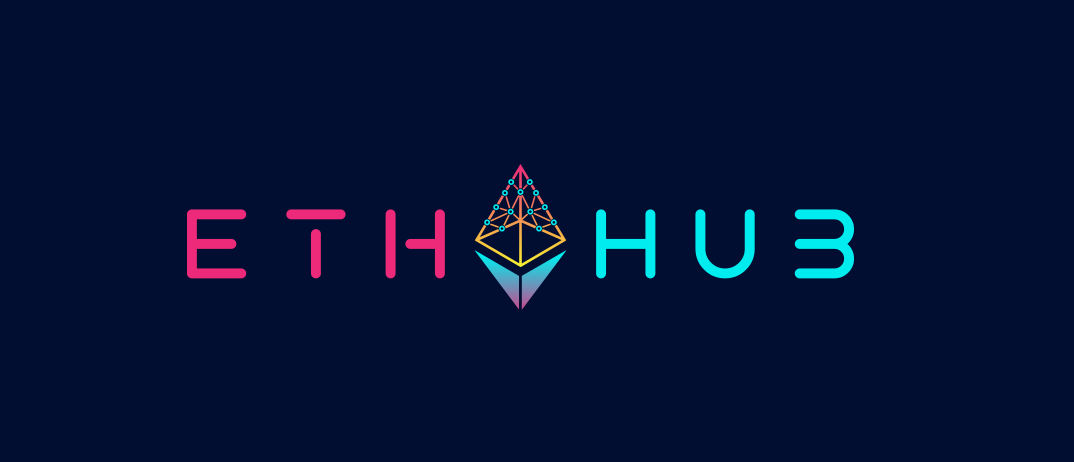 ---
Curated by Anthony Sassano (@sassal0x) and Eric Conner (@econoar)
---
🎉
 And we're back!
Eric and I are finally back home after ~3 weeks of travelling around Japan which means that there will be new Into the Ether podcast episodes this week (including an extra long weekly recap episode)! There's a lot to talk about so make sure you chime in if you'd like to hear our thoughts on the last three weeks worth of news (including our Devcon recaps).
Have a great week everyone!
- Anthony
---
News of the Week
Xi Jinping, President of the People's Republic of China and General Secretary of the Communist Party of China, said the country needs to "seize the opportunity" afforded by blockchain technology.
Speaking as part of the 18th collective study of the Political Bureau of the Central Committee on Thursday in Beijing, Xi said blockchain technology has a wide array of applications within China, listing topics ranging from financing businesses to mass transit and poverty alleviation.
"We must take the blockchain as an important breakthrough for independent innovation of core technologies," Xi told committee members.
"[We must] clarify the main direction, increase investment, focus on a number of key core technologies, and accelerate the development of blockchain technology and industrial innovation."
The Chinese president's statements on blockchain are believed to be his first in-depth remarks on the technology.
Bakkt plans to launch a consumer-facing app to help retail customers transact with cryptocurrencies, the company announced Monday.
In a blog post, Bakkt chief product officer Mike Blandina wrote that the company was working on developing an app to let consumers use digital assets when purchasing goods from merchants.
"We'll be launching a consumer app to make it easy for consumers to discover and unlock the value of digital assets, as well as ways in which they can transact or track them. Merchants gain access to a broader set of customers with expanded spending power," Blandina wrote.
He hinted that the app might support more than just Bitcoin, which is currently the only digital asset Bakkt and its parent company Intercontinental Exchange provide futures contracts for.
Facebook CEO Mark Zuckerberg told lawmakers that the company would pull out of the Libra Association in the event the consortium launched its proposed cryptocurrency without all needed regulatory approvals.
In a hearing of the House Financial Services Committee Wednesday, Zuckerberg fielded pointed questions on a variety of controversial issues around the social network, from election meddling to housing discrimination to deepfakes. But Libra, the proposed price-stable cryptocurrency Facebook conceived and set up the association to run, was the foremost item on the agenda
And many of the CEO's answers to lawmakers' questions underscored Facebook's official position is that it no longer controls the project.
Specifically, Zuckerberg reiterated his commitment to satisfying regulators' concerns before launching Libra. Rep. Bill Huizenga (R-Mich.) homed in on the apparent tension between this pledge and the idea that the Libra Association is independent of Facebook, asking:
"You said that you won't launch without U.S. regulator approval. What happens if the association decides to launch despite that?"
Zuckerberg replied to this hypothetical:
"I believe we would be forced to leave the association."
---
Project Updates
Ethereum's next system-wide upgrade, Istanbul, is scheduled to arrive on mainnet the week of Dec. 4. The decision was made during an Ethereum core developer call on Oct. 25. 6 EIPs have been accepted for Istanbul and you can view them here.
Editors note: I'm most excited about EIP-2028 which greatly reduces the cost for privacy tech such as STARKs!
This update from Maker goes over the findings from Maker's Bug Bounty Program, MCD formal verification and audit report results, and progress updates on their Integration Partner Program.
A major update for Gods Unchained this week which includes long-awaited performance and optimization improvements. The team also introduced the concept of card 'Evolution', and the official Gods Unchained Genesis Invitational Tournament began!
Another great Eth2 update from Ben. This update includes some great color on the recent changes to sharding and composability in Ethereum 2.0 and what they mean for the network as a whole.
Bet on the Compound DAI supply rate by buying longD or shortD to hedge your interest rate exposure. If it goes down, the value of your short position will go up. You can sell it back to the market, take profit, and make up for lost lending revenue.
Justin Leroux from GridPlus updates us on the recent work done on the Lattice1, the GridPlus Energy initiative, and recent developer outreach efforts.
The release of the public testnet (Kovan Network) of the Aave protocol, including the documentation, the new website, and a developers portal, went live this week.
You can now compete for a chance to win $100k in the first Cheeze Wizards tournament!
Gitcoin Quests is a fun, gamified way to learn about the web3 ecosystem, compete with your friends, earn rewards, and level up your decentralization-fu!
This website tracks various metrics for DAOs such as Maker, Digix, Aragon and Moloch with many more to come!
Torque.loans is the first platform for fixed rate indefinite term loans on Ethereum. It allows you to borrow against your ETH or ERC20 tokens.
Samsung has added support for Axie Infinity to the Samsung Blockchain Wallet. Axie will be listed in the Dapp section of and can be played through a web 3 browser.
---
Community Member Spotlight
This week we're highlighting the great work of antiprosynthesis!
Anti is quite active in the Ethereum community - especially on Twitter. While he doesn't work full time on crypto, he can often be seen "fighting Bitcoin maximalists" and constantly correcting misinformation being spread about Ethereum from various parties (he does this all for free, by the way). He's also a great educator who's always willing to help people who want to get started with Ethereum.
Keep up the great work Anti!
---
Interesting Tweets
---
Ecosystem Bits
Blog Posts
Podcasts
Videos
Misc
---
Meme of the Week
A classic meme template re-purposed for DeFi!
---
Looking for Work?
---
Protect Your Crypto
Buy a hardware wallet:
---
Donations: 0xA19FCDaD77C1F0fd184689aca88BabCF68010347
---