Discover more from EthHub
Want to stay updated with Ethereum? Sign up to a receive the EthHub Weekly Newsletter and you'll never miss a thing!
Over 12,000 subscribers
EthHub Weekly #86
Austin Griffiths Burner Wallet at Splunk conference, Maple introduced, DeFiZap Released, Gnosis launches Sight and much more!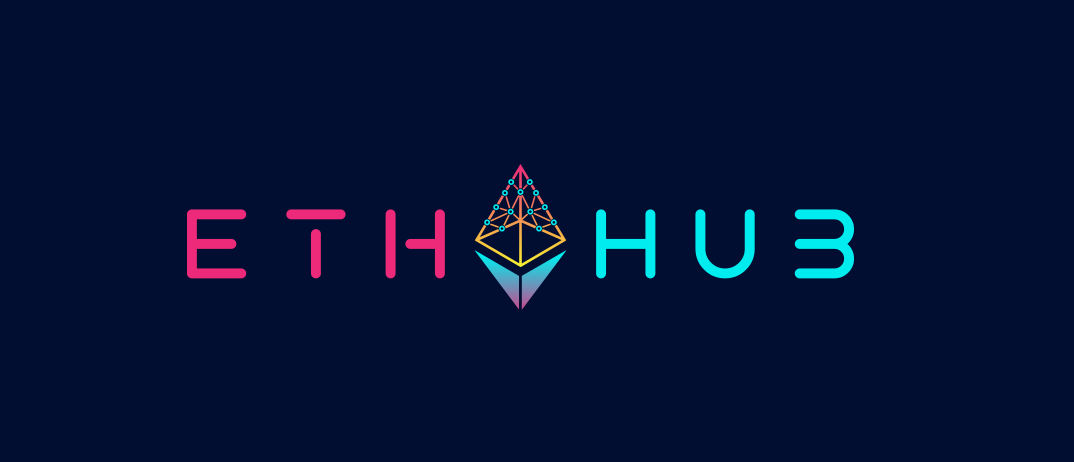 ---
Curated by Anthony Sassano (@sassal0x) and Eric Conner (@econoar)
---
👕
 New Merch Store!
A few days ago we launched our redesigned merch store that now accepts crypto as payment (yes, ETH is money). Funny story about this is that Eric managed to build the entire store overnight after people triggered him on Twitter. You could even say that he entered beast mode. Anyway, we'll be adding more merch to the store over time - you might even see an ETH2 holiday sweater on there!
We also wanted to give a huge shout-out to Kaiynne (founder of Synthetix) as he was kind enough to gift EthHub the ethismoney.eth ENS domain name! We're still thinking up cool ways to make the most of the domain so if you have any ideas please let us know.
Have a great week everyone!
- Anthony
---
News of the Week
On Friday at 08:00 UTC, BitMEX alerted its clientele via blog and Twitter that it had accidentally revealed many of its user's email addresses in the CC: field.
The unfortunate email also opens users up to targeted phishing attacks, as anyone obtaining the email has a portion of what's needed to access the account login.
BitMEX has now asked customers to add BitMEX's support email to their contact lists to decrease phishing emails along with adding 2-factor authentication (2FA). The exchange appeared to suggest a bug caused the incident, saying on the company blog: "The error which has caused this has been identified and fixed."
"We are aware that some of our users have received a general user update email earlier today, which contained the email addresses of other users," they said on the blog. "Our team have acted immediately to contain the issue and we are taking steps to understand the extent of the impact."
Data analytics giant Splunk raised $40,000 for charity from 10,000 attendees at its annual conference in Las Vegas last week by gifting everyone an Ethereum-based blockchain wallet, in what became showcase for the power of "big data" merged with blockchain technology.
Buttercup Bucks (BCB) was the name of the ERC-20 token created to pay for conference swag, activities and donations.
Originally designed by ConsenSys research director Austin Griffith, the open-source "burner wallet" simply requires users to be connected to the internet and able to open a web browser on their mobile devices.
"It gives users the ability to participate without having to jump through all the hoops," Griffith told CoinDesk in an interview. "You can get right in and use it first. It's like a Trojan horse into the decentralized onion."
Over 2,000 individual donations were made to three different non-profit organizations including NetHope and Conservation International. The single highest donation of $10,446 was awarded to the human-trafficking awareness group Global Emancipation Network.
The U.S. Securities and Exchange Commission (SEC) said it has reached a settlement with Reggie Middleton, organizer of the fraught $14.8 million Veritaseum (VERI) initial coin offering (ICO).
In a filing with the New York Eastern District Court, dated Oct. 31 and published today, Middleton agreed to the consent decree of the final judgment, without having to admit or deny the allegations, while waiving any right to appeal.
The settlement came three weeks after the court announced that it had entered into a discussion with Middleton to settle the case.
The defendant agreed to pay approximately $9.5 million to settle the case.
According to the SEC filing, Middleton has the obligation to pay disgorgement and prejudgment interest of $8.47 million, plus a civil penalty of $1 million.
The case concludes the long-running saga since 2017, with Middleton accused of allegedly raising millions of dollars through an initial coin offering without registering with the SEC, while misleading investors to attract more funds with false information.
---
Project Updates
Maple is the world's first crypto bond platform. It enables users of DeFi lending platforms to issue crypto bonds (aka Maple SmartBonds) secured by their crypto assets. Maple's MVP is nearly finalised and is going through private testing. The public Beta product is expected to be released in the next two weeks and will integrate with Compound. With Maple's protocol, you can use your cDai as collateral to 1) create SmartBonds to borrow and speculate on interest rates or, 2) invest in SmartBonds to lock in a fixed interest return.
Vitalik introduced 'Skinny EIP-1559' last week which is a proposal to implement a greatly simplified transaction fee reform mechanic that is intended to have similar (though slightly less optimal) effects to EIP 1559 but at ~1/5 the implementation complexity.
DeFiZap allows you to allocate your capital across Compound, bZx, TokenSets and others in a single transaction. Zap is a smart contract that auto-spreads incoming deposits based on pre-set allocations.
Sight is a prediction market powered by the Gnosis condition token framework. You can apply to be part of the closed beta on their website.
Danny Ryan gives us a quick update on the progress of Eth2 including details on the latest spec release (v0.9.0), on-going phase 1 work and client development focused on the eth1 -> eth2 infrastructure.
The DeFi School is a collection of resources for learning about Decentralized Finance - including a newsletter and podcast!
Editors note: sounds like this was inspired by EthHub? ;)
Loopring is preparing for the multiparty computation ceremony required for Loopring 3.0's trusted setup (phase 2), made technical improvements to their exchange performance and gives an outline of the road to public beta for Loopring 3.0.
Uniswap launched exactly 1 year ago - to celebrate, founder Hayden Adams put together a blog post detailing Uniswap's origin.
The vote to implement v3 of the 0x protocol will begin on November 4th and run until November 11th. If approved, v3 will be implemented on the Ethereum mainnet on November 25th. 0x v3 features include a new ZRX staking mechanism, DEX liquidity aggregation, the ability for relayers to support flexible fees, and various technical improvements for ecosystem devs.
IDEX 2.0 features a new UI/UX and combines an off-chain matching engine with a unique layer-2 smart contract settlement system, Optimized Optimistic Rollup (O2 rollup), to enable scaling to hundreds of thousands of transactions per second.
Say goodbye to the term 'Collateralized Debt Position' or CDP in multi-collateral Dai - they'll instead be called 'Vaults'.
This update includes lessons learned from PryLabs public testnet, the usual updates on merged code, pull requests and issues and an outline of upcoming work for the team.
Last week InstaDApp launched support for all MakerDAO CDPs and Compound Positions, no matter where they were created.
Deploy is a NodeOps platform that makes it simple for developers to spin up Bitcoin and Ethereum nodes, ensure reliability, scale their applications, and customize their infrastructure to suit their needs.
CodeFi has published the actual scores for each DeFi lending pool and open sourced the implementation code.
35 wallets have now signed-up to integrate the ENS multi-coin feature. This further cements ENS's place as the most widely adopted cryptocurrency wallet naming standard by a wide margin.
Gods Unchained's parent company, Immutable, sold a total of 33,333 ETH worth of Genesis cards over the last few months. The best bit? These cards will never be produced again and those who bought them will soon be able to trade them on an exchange just like they would any Ethereum-based token.
dDai lets you earn interest with 'smart DeFi recipes'. Curious about what that means? Watch this explainer video from the founder of Dexwallet to learn all about it.
Codefi Networks is a platform that facilitates the launch and participation in decentralized networks. The mission is to enable the global activation of decentralized networks by connecting users, enablers, and creators of decentralized networks.
In this update, Pooja walks through how the Cat Herders invision themselves as a "Support Desk" for Ethereum, runs through the upcoming Ethereum network upgrades and a Devcon V recap.
ΞID is an experiment to understand decentralized identity in the mobile environment. The ΞID Mobile experiment seeks to understand what are the optimal method(s) to overcome several unique decentralized identity challenges.
---
Community Member Spotlight
This week we're highlighting the great work of Alex Masmej!
Alex is currently working on various DAOs and DApps and is a member of the MetaCartel. He's very active on Twitter - often tweeting about the different things happening with various DAOs as well as models for new ones plus discussing ideas around how to improve Ethereum and everything built on top of it!
Keep up the great work Alex!
---
Interesting Tweets
---
Ecosystem Bits
Blog Posts
Podcasts
Videos
Videos
---
Meme of the Week
Can Ethereum 2.0 can save the world?
Looking for Work?
---
Protect Your Crypto
Buy a hardware wallet:
---
Donations: 0xA19FCDaD77C1F0fd184689aca88BabCF68010347
---