EthHub Weekly #93
Gitcoin grants round 4 announced, Maker gets new investors, TXRX eth2 research team formed, Kyber rethinks token model and much more!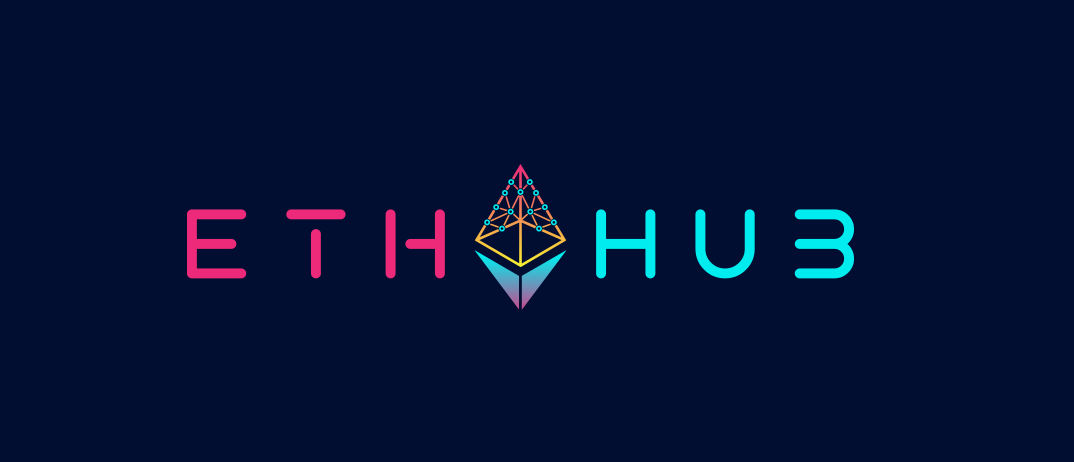 ---
Curated by Anthony Sassano (@sassal0x) and Eric Conner (@econoar)
---
🎄
 Merry Christmas from EthHub!
Well there goes another year and another decade. The 2010's were a wild ride in crypto as this entire industry didn't even exist in any real form until 2011/2012 - and Ethereum didn't launch until 2015! What will the 2020's bring? I have no idea - but I'm excited!
Since it's the season of giving I wanted to give a quick shout-out to Daniel from Cryptocurrency Jobs' new website - Donate in Crypto. This website pulls together a list of non-profits that accept donations in cryptocurrency which means you can now really show the world that ETH is money!
A quick note regarding the next Ethereum network upgrade - it's scheduled to go live on January 1st 2020. Please update your nodes - you can head here for all the relevant information.
Have a great Christmas everyone!
- Anthony
---
News of the Week
U.S. Congressman Paul Gosar (Republican-Arizona) has reportedly introduced a draft bill to bring regulatory clarity in the cryptocurrency sector.
The bill, dubbed "Crypto-Currency Act of 2020," was introduced in the House of Representatives, according to a copy obtained by Forbes. The bill seeks to clarify which federal agencies should regulate cryptocurrencies.
The bill has divided cryptocurrencies into three parts - "crypto-commodities," "crypto-currencies" and "crypto-securities." Accordingly, it has proposed a "federal crypto regulator'' for each of the categories to notify the public of any licenses and registrations required.
The Commodity Futures Trading Commission (CTFC) has been proposed to regulate crypto-commodities; the Securities and Exchange Commission (SEC) for crypto-securities; and the Financial Crimes Enforcement Network (FinCEN) for crypto-currencies.
The U.S. Securities and Exchange Commission (SEC) wants to allow more individuals and entities to invest in regulated financial instruments.
According to a press release issued Wednesday, the SEC intends to add a list of new qualifications to become an accredited investor. At present, accredited investors are defined as individuals with more than $1 million in net worth (or who earn more than $200,000 per year), an organization with more than $5 million in assets, banks and institutions which meet certain legal definitions or entities that match certain other restricted terms.
Being an accredited investor allows entities and individuals access to a greater number of private investments, including riskier investments and hedge funds, according to Bloomberg.
Under the SEC amendment, the term would expand to include new categories of "natural persons," individuals who qualify as "knowledgeable employees" of certain private funds, companies which meet certain restrictions, entities which "own 'investments'" defined under the Investment Company Act, family offices with a minimum of $5 million in assets, and spousal equivalents who can pool finances to qualify.
Venture funds Dragonfly Capital and Paradigm have acquired $27.5 million worth of MKR tokens and plan to take part in the Maker Protocol's governance system.
Announced Thursday by the Maker Foundation, the $27.5 million raised will fund the foundation's efforts to promote dai adoption in China and the broader Asia region. It's expected Dragonfly and Paradigm, who already have a strong presence in the region, will advise on the expansion.
"Dai continues to be the stablecoin of choice in all global markets for its decentralization and overall stability," said Rune Christensen, CEO of the Maker Foundation, in a statement. "The support and expertise of Dragonfly Partners and Paradigm will give Dai an unparalleled advantage in driving innovation and adoption in Asia."
The joint purchase means Dragonfly and Paradigm now control approximately 5.5 percent of the total MKR token supply. Combined, the acquisition makes Dragonfly and Paradigm the second-largest private holder of MKR tokens. VC firm Andreessen Horowitz remains the single largest private holder with the 6 percent stake it acquired in September 2018.
---
Project Updates
$200k in matching will be given out in Q1 of 2020 to Ethereum projects that have grants listed on the Gitcoin website. $75,000 will be allocated to a "community pool" and $125,000 will be allocated to an "infrastructure pool".
Maker raised $27.5m by selling MKR tokens to Dragonfly Capital and Paradigm last week to fund its expansion into the Asian markets. In line this this goal, OKEx (an Asian-based crypto exchange) has integrated the Dai Savings Rate.
The Maker team also published an update on how the control of the MKR token contract will be transferred to the Maker governance system.
Phase 0 updates, testnet news, recaps of recent calls, latest research overview and much more in this update from Ben.
This new team is a merger of the existing Artemis and Harmony eth2 research teams. There will also be a steering panel that includes key Ethereum researchers and developers.
Another short but sweet update from Danny Ryan regarding eth2 - the biggest news is that Phase 0 will undergo a spec audit from Least Authority.
A bunch of updates from the PryLabs team including a network stability overview and a heft update on merged code, pull requests, and issues.
The Sigma Prime team goes through the lessons they learned from running their first public eth2 phase 0 testnet.
The Gnosis Safe multisig is now available for public use with a much improved UX and is packed full of features.
WeDEX is the first working DEX on the Ethereum mainnet to use zkRollup technology in order to scale.
Everything you need to know about the coming Ethereum network upgrade that will delay the ice age (difficulty bomb) by 2 years.
This new version contains a number of major features including ERC20 token support (DAI live now, more coming later), higher deposit limits, cheaper withdrawals, ENS support and much more.
The app lets you track various aspects of your DeFi portfolio including Maker vaults, Compound loans, TokenSets performance and much more.
You can now use MetaMask and Ledger & Trezor devices as Guardians in the Argent mobile wallet app.
Now you can easily explore the risk-return tradeoffs of various DeFi apps by using the DeFi Score app.
You can now use Unlock Protocol to pay for Forbes articles using ETH!
Editors note: I guess Forbes now agrees that ETH is money? ;)
The Cat Herders give updates on the Muir Glacier Ethereum upgrade, Eth 1.x & 2.0.
A bunch of updates from the Marketing DAO team including updates on all of the working groups and what's going on behind the scenes.
Katalyst is a major protocol upgrade for the Kyber Network that aims to drive participation and align ecosystem incentives.
Parity Technologies have announced that the Parity Ethereum codebase and maintenance will be transitioned to a DAO ownership and maintainer model.
You can now keep track of your TokenSets and Uniswap Liquidity Pools by using DeFi Primes portfolio tracker.
---
Community Member Spotlight
This week we're highlighting the great work of Michael Dunworth!
Michael hails from Australia (now based in San Francisco) and is the co-founder and CEO of Wyre - a company that is bridging the gap between the fiat and crypto worlds.
Michael was also previously a mentor at Boost VC.
Keep up the great work Michael!
---
Interesting Tweets
---
Ecosystem Bits
Blog Posts
Podcasts
Videos
Misc
---
Meme of the Week
---
Looking for Work?
---
Protect Your Crypto
Buy a hardware wallet:
---
Donations: 0xA19FCDaD77C1F0fd184689aca88BabCF68010347
---