Discover more from EthHub
Want to stay updated with Ethereum? Sign up to a receive the EthHub Weekly Newsletter and you'll never miss a thing!
Over 12,000 subscribers
EthHub Weekly #95
EthHub turns 1, Muir Glacier goes live, DeFiZap introduces leveraged Zaps, MetaMask restored on Google Play Store and much more!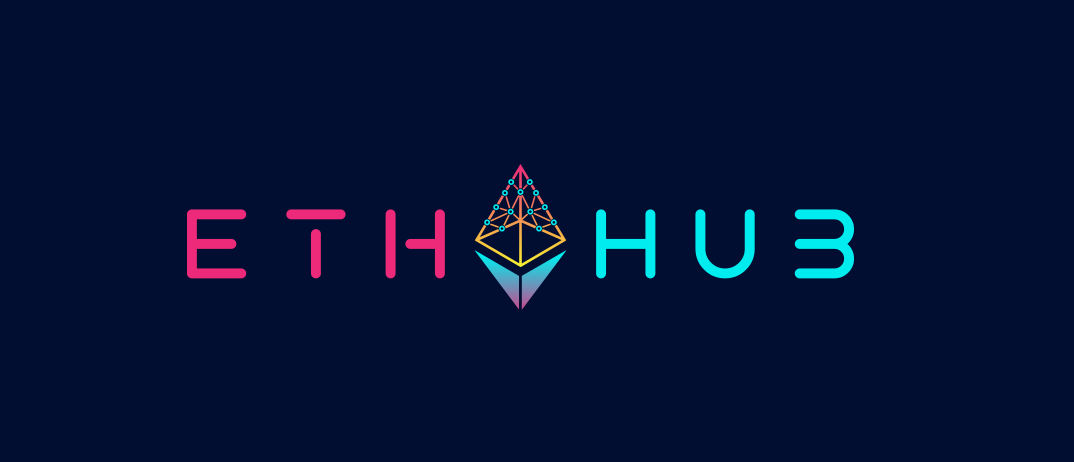 ---
Curated by Anthony Sassano (@sassal0x) and Eric Conner (@econoar)
---
🥳
 EthHub Turns 1
It was EthHub's first birthday last week (on Jan 3rd to be exact) and we couldn't be more proud of what we've been able to achieve in our first year of existence! We created 52 newsletters, 100 podcasts and 250 pages of educational content - all for free and with the help of over 100 community contributors on our Github. Thank you everyone for your continued support - here's to another great year of EthHub!
Gitcoin Grants Round 4 matching starts today (Jan 6th)! This is the biggest matching round since the program began with $200,000 in funding to be given out to projects and individuals that have a Gitcoin Grant set up. Gitcoin Grants Round 4 uses the Liberal Radicalism mechanism for quadratic funding to more fairly allocate funds which means even a small donation can be matched by a huge multiple! Time to open your wallets Ethereum community :)
Have a great week everyone!
- Anthony
---
News of the Week
Virgil Griffith is slated to be released to his parents' home in Alabama pending some pre-release conditions, after a ruling by U.S. District Court Judge Vernon Broderick in New York Monday.

"Laws in this country are not suggestions," Judge Broderick told the accused Ethereum Foundation developer as the hearing began, according to a tweet thread from Matthew Russell Lee, founder of Inner City Press, who covered the hearing live from the courtroom. Griffith is now slated be released to his parent's Tuscaloosa home under a $1 million bond.

"We are very pleased the district judge sided with us and ordered Virgil to be released pending trial," Griffith's attorney, Brian Klein, of Baker Marquart LLP said.
Telegram has been ordered by a judge to explain why it should not have to turn over financials concerning its $1.7 billion initial coin offering (ICO). 
District Judge P. Kevin Castel of the New York Southern District Court ordered Telegram to respond by the end of day Friday following a request Thursday by the U.S. Securities and Exchange Commission (SEC).
The SEC said the investment information is necessary ahead of next week's deposement of three Telegram employees, including founder and CEO Pavel Durov.
"Defendants' refusal to fully disclose and answer questions about their disposition of the $1.7 billion they raised from investors is deeply troubling," the SEC's letter states.
The SEC is scrutinizing how ICO investor money was spent, according to a case filing to the District Court on Thursday. Telegram has refused to hand over ICO allocation records relevant to the "efforts of others," part of the Howey Test used by the SEC to determine if a financial product is a security. 
---
Project Updates
Ethereum's Muir Glacier network upgrade went off without a hitch at block number 9,200,000 and the difficulty bomb has now been delayed by ~2 years.
There's currently an executive vote to raise the Dai stability fee and savings rate to 6% - this means that people will be able to lock up their Dai and earn a healthy 6% yearly return!
The Maker Foundation also transferred their trademarks and IP to the Indpendent Dai Foundation.
You can now add liquidity to Uniswap while retaining 100% ETH exposure by using DeFiZap.
Alex Van de Sande has been hard at work on his fork of the Dai system and provides us with a few updates in this tweet thread.
Zero Collateral Protocol is an unsecured/undercollateralized lending market on the Ethereum blockchain.
RYO-Cloud is a way to pool Ethereum nodes together in order to offer more robust and decentralized Ethereum infrastructure.
DeversiFi has migrated to a new back-end codebase, resulting in 10x higher performance, improved order management and a new dynamic fee schedule, paving the way for the StarkWare upgrade in Q1-2020.
Google has permitted the MetaMask mobile app back on the Google Play (Android) store.
New features include multi-token support, guild kicks, loot and v2 of the contracts are also designed to support legally compliant for-profit DAOs.
MetaFactory is a crowdfunding platform for the creation of community-owned brands with an initial focus on fashion/apparel.
2019 was a huge year for the 0x project and in this pots Will Warren recaps everything that the team accomplished.
---
Community Member Spotlight
This week we're highlighting the great work of Megan Knab!
Megan is the Founder and CEO of VeriLedger - a cryptocurrency accounting tool that is currently in beta.
Megan also spends a lot of time helping out the recently announced Marketing DAO initiative where she helps with the legal side of the project.
Keep up the great work Megan!
---
Interesting Tweets
---
Ecosystem Bits
Blog Posts
Podcasts
Misc
---
Meme of the Week
---
Looking for Work?
---
Protect Your Crypto
Buy a hardware wallet:
---
Donations: 0xA19FCDaD77C1F0fd184689aca88BabCF68010347
---