EthHub Weekly #97
Plasma Group announces next steps, Fuel v1 open beta announced, rTrees announced, Whiteblock Genesis is now live and much more!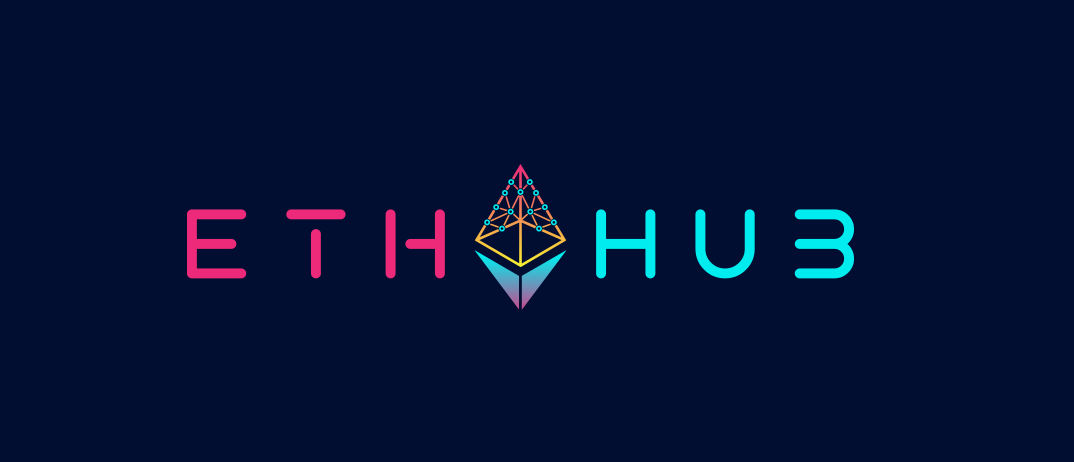 ---
Curated by Anthony Sassano (@sassal0x) and Eric Conner (@econoar)
---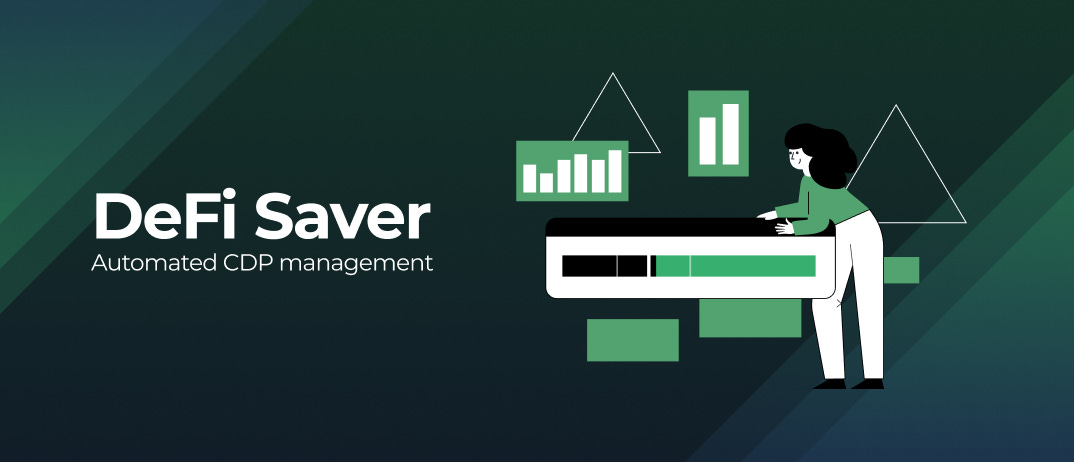 [SPONSORED] DeFi Saver is the dapp every MakerDAO CDP owner should know about.
Initially launched in early 2019, their goal has always been to provide MakerDAO users with advanced tools for CDP management, which included features such as Boost and Repay. But it wasn't until recently that they introduced the ultimate management tool.
The flagship DeFi Saver feature is CDP Automation, a trustless system that allows any CDP owner to configure both automatic liquidation protection and automatic leverage increase for their MakerDAO position. The automated CDP ratio management is made possible with use of Boost and Repay which are applied at user-configured thresholds.
The system currently manages over 170 unique CDPs and protects 61,000 ETH and 270,000 BAT - more than $10 Million worth of assets. You can check it out in their MakerDAO dashboard or follow them on Twitter for future updates.
---
🤪 Gitcoin Grants Drama
If you've been active on Twitter over the last week you would of seen some drama surrounding the recent Gitcoin Grants CLR round and how the matched funds are being distributed. Eric and I touched on this subject on last weeks weekly recap episode but since then some new drama around people using Gitcoin to fund private goods (such as invites to private channels). To alleviate these concerns, Owocki announced that any grants found to be offering quid-pro-quo in exchange for donations will not receive CLR matching.
Regardless of the drama, this round of CLR matching has been the best ever for the platform with $98,000+ from 1000+ unique contributors being raised for open source projects in just over 12 days.
On a lighter note, we have 3 new EthHub pages for you to check out. Learn about ZK-Rollups here, the eth2 client architecture here, and stateless clients here.
Have a great week everyone!
- Anthony
---
News of the Week
The Sacramento Kings will auction off starting guard Buddy Hield's jersey from Wednesday's game against the Dallas Mavericks using a blockchain-powered marketplace.
Working with ConsenSys, the Kings said Wednesday it would be live-auctioning team memorabilia using an Ethereum-based platform operated by Treum, a supply-chain product. The platform will be used to verify the provenance of athletic collectibles, with auctions running during and after NBA games.
The platform will help ensure all items being sold are authentic, said Tyler Mulvihill, Treum's co-founder.
Christopher Giancarlo, the former chairman of the Commodity Futures Exchange Commission (CFTC), has created a nonprofit to promote the idea of digitizing the U.S. dollar.
IT giant Accenture is supporting Giancarlo's foundation. Accenture has been working with a number of central banks on digital currencies, including the Bank of Canada, the Monetary Authority of Singapore, the European Central Bank, and Sweden's Riksbank.

The nonprofit's other founders are Daniel Gorfine, a former CFTC official, and Giancarlo's brother Charles Giancarlo, a former Cisco Systems executive, and private-equity firm Silver Lake Partners.

The foundation will research the potential advantages of digitizing the dollar. It will explore design options and hold stakeholder meetings, roundtable discussions, and open forums, among other initiatives.
The U.S. Securities and Exchange Commission filed a civil suit on Friday against Boaz Manor, business partner Edith Pardo and two companies in connection with an allegedly fraudulent ICO that raised $30 million.
In a separate action, the U.S. Attorney's Office for the District of New Jersey filed a criminal lawsuit against both Manor and Pardo. Both were charged with "one count of conspiring to commit wire fraud, three counts of wire fraud, and one count of securities fraud in connection with a blockchain technology company," according to the office's statement.
Blockchain Terminal was pitched as a kind of Bloomberg Terminal for cryptocurrencies, as The Block detailed in an investigative report published in December 2018. But the investigation revealed "Shaun MacDonald," who was pitching the token-based project to hedge funds and other investors, was an alias intended to conceal Manor's true identity and his role in the collapse of the Canadian firm Portus Alternative Asset Management. Manor served a year in prison after pleading guilty to charges in connection with Portus's fall, as noted in the SEC statement.
According to the regulator, "the complaint alleges that the defendants claimed to have 20 hedge funds testing technology to record transactions on a distributed ledger or blockchain. In reality, the defendants had only sent a prototype to a dozen funds, and none of the funds used it or paid for it."
---
Project Updates
First quick update of the year from Danny Ryan going over the recent v0.10.0 phase 0 spec release, the Sigma Prime teams hard work building the Lighthouse client, the relaunch of the public Prysm testnet and giving an overview of a new proposal to expedite the merging of eth1 and eth2.
Gitcoin Actions was launched this week along with a few new social features including the ability for grant creators to send a status update to their grant funders, the ability to like/commend/flag activity items, and Gitcoin now has a newsfeed-like social experience.
Optimism is a Public Benefit Corporation dedicated to scaling Ethereum in a way that enshrines fair access to public goods.
The team consists of members that were previously part of Plasma Group. They've raised $3.5 million from Paradigm and CoLab Ventures to focus on Optimistic Rollup research and development.
Fuel is a highly-optimized version of Minimal Viable Merged Consensus (aka Optimistic Rollup) that is more responsive and cheaper than the original design, while retaining identical security guarantees. The Fuel v0 testnets will be a series of short-lived testnets as the team iteratively improves performance and stability and adds new features.
Major improvements include bumping the transaction propagation limit to 64kb, integrates DNS discovery, and includes a host of performance improvements & bug fixes.
Assemble is a peer-to-peer crowdfunding tool aimed at supporting web3 projects. Entirely open source, Assemble connects a growing community of passionate project creators with funders from around the world.
A large update from the PryLabs team going over their work on their recently launched mainnet-capable testnet, merged code and upcoming work. They're also hiring a full-time software engineer to work on eth2.
Sigma Prime is initiating a Request for Proposal (RfP) for an an open source, minimal User Interface which can be connected to the validator client and beacon node components of the Lighthouse client.
rTrees works by activating otherwise idle money — the USD-pegged stablecoin DAI — to generate interest from liquid lending pools, and then donating the accrued interest to Trees for the Future, who use it to plant real trees.
The Genesis protocol allows users to quickly spin up test environments for several projects including eth2 clients, the EEA testnet, Besu and more.
Eth2Stats is Alethio's first take on eth2 network monitoring and it's currently set up to monitor Prysm beacon nodes (aka the Prysm public testnet).
bZx announced this week that they are transitioning to a DAO governance model. In this post, they explain why and how they're going to be going about this process.
The Artemis Ethereum client has been renamed to Teku. We've updated the eth2 teams page on EthHub to reflect this change.
This week, the Marketing DAO project launched a Request for Ethereum Marketing Ideas and Projects process. You can fill out this form to submit your proposal idea.
Almonit has launched the first version of their search engine for ENS+IPFS websites at almonit.eth/ (or almonit.eth.link).
---
Community Member Spotlight
This week we're highlighting the great work of Eva Beylin!
Eva has been a long-time Ethereum community member and is currently working in Ecosystem Strategy / EIR at The Graph, contributing to MolochDAO, co-organizes the Scaling Ethereum workshops and a member of the On Deck Fellowship Program.
Eva previously worked with the Ethereum Foundation, Plasma Group and OmiseGo.
Keep up the great work Eva!
---
Interesting Tweets
---
Ecosystem Bits
Blog Posts
Podcasts
Videos
Misc
---
Meme of the Week
---
Looking for Work?
---
Support EthHub:
---
Protect Your Crypto
Buy a hardware wallet:
---