Discover more from EthHub
Want to stay updated with Ethereum? Sign up to a receive the EthHub Weekly Newsletter and you'll never miss a thing!
Over 12,000 subscribers
EthHub Weekly #98
Eth2 deposit contract formally verified, Set Protocol launches social trading, Ethereum.org gets a community page and much more!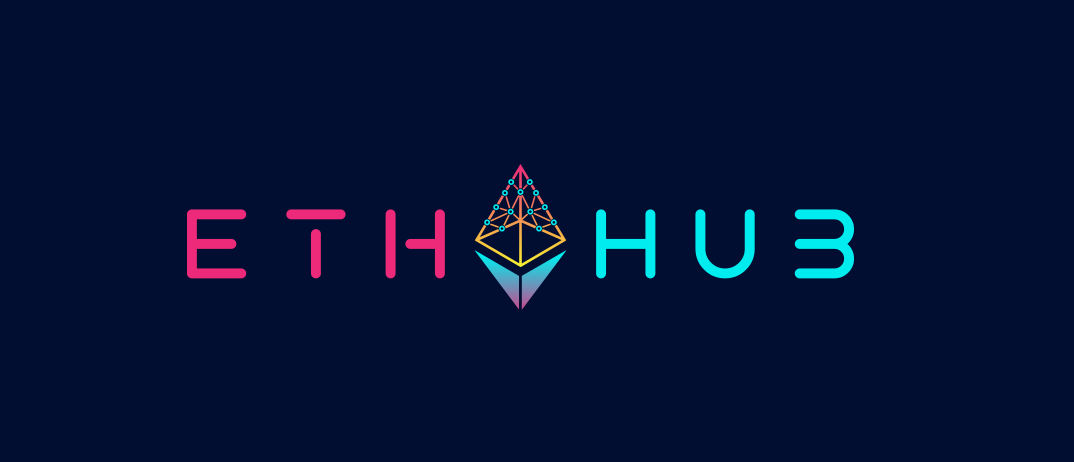 ---
Curated by Anthony Sassano (@sassal0x) and Eric Conner (@econoar)
---
😎
 New EthHub Content
Two new pages up on EthHub this week including a very helpful guide on 'Deciphering a Transaction on Etherscan'. This guide breaks down exactly Ethereum transactions work along with a bunch of context around gas, accounts, tokens and more. We've also got a page on 'Account Abstraction' that pulls together the research on this topic from the last few years.
Our good friend Ryan Sean Adams released his new Bankless website this week which includes a bunch of resources to help you get started with DeFi. We highly recommend checking it out!
Have a great week everyone!
- Anthony
---
News of the Week
An annual study carried out by the Bank for International Settlements (BIS) asked 66 central banks if they were working on CBDCs and, if so, what type and how far along they were.
Released Thursday, the report found 80 percent of the 66 banks surveyed were engaged in some form of work surrounding CBDCs, with nearly 40 percent having moved to experiments and developing proofs of concept. Overall, the number of banks working on some form of CBDC project increased 10 percent from BIS' 2018 survey.
Out of the 66 banks polled, 21 came from developed economies with 45 from emerging economies (EMEs). In total, the banks surveyed covered 75 percent of the global population and 90 percent of global economic output.
Although around 70 percent of central banks said it was unlikely they would release a CBDC in the forseeable future, another 30 percent of respondents said they had active plans to issue some form of digital currency, with about 10 percent saying they were already developing pilot projects.
Billionaire investor Ray Dalio, who is the founder of the world's largest hedge fund Bridgewater Associates, is not a fan of bitcoin.
Dalio believes bitcoin doesn't serve purposes of money. "There's two purposes of money, a medium of exchange and a store hold of wealth, and bitcoin is not effective in either of those cases now," he told CNBC at the World Economic Forum in Davos, Switzerland.
The 70-year-old billionaire investor endorsed buying gold. "I think you have to have a certain amount of gold in your portfolio," he said.
Cash, on the other hand, is "trash," according to Dalio. He advised investors to have a global and well-diversified portfolio. Dalio's firm, Bridgewater, manages about $160 billion in global investments for around 350 institutional clients, according to its website.
This is not the first time Dalio has had a negative stance on bitcoin. In 2017, he called bitcoin "a bubble" and a "highly speculative" instrument.
---
Project Updates
Phase 0 updates (including the deposit contract, networking, docs, and testnets), an overview of the recent phase 1 work and a bunch of resources to get you up to speed on the latest and greatest in eth2.
Runtime Verification have successfully completed a formal verification of the eth2 deposit contract. This contract is responsible for handling the locking of ETH on the eth1 chain, and then minting of ETH on the eth2 chain to allow for staking.
Set Social Trading is a marketplace and network that enables traders to create and manage their own Sets, giving the public instant exposure to their trading strategies. Users can follow along with these strategies by simply minting a Set on TokenSets which copies every single action the trader enacts.
The Ethereum website team have put together a community a brand new community page where you'll find links to a bunch of different communities within Ethereum. The team is also asking for input on its new designs for the website here.
Rho is an on-chain interest rate swaps protocol designed as an automated market maker. With Rho, traders can open positions directly with the protocol at any time instead of having to wait for a counterparty.
CherryDai interest bearing ERC20 token which represents fractional ownership in a liquidity pool plus the returns from offering the swaps. Interest rates offered in swaps are set based off pool utilization to align demand with market rates.
Mark Beylin announces in this blog post that the team has decided to stop all development work on the Bounties Explorer and Protocol. He then gives an overview of all the work that the team accomplished and what's next.
The DeFi Score now scores projects based on what degree of centralization they have (such as who holds the admin keys and can the price oracle be manipulated).
After months of development and working with our beta testers, we're excited to announce that margin trading is now available to all traders on Dolomite.
Rocket allows users to get a loan by using their NFTs as collateral. It's currently live on the Ethereum Ropsten testnet.
Ethernal is a multiplayer dungeon generated entirely from the blockchain, inspired by classic text and grid-based MUD games.
Timur added multiwallet support, redesigned the website, squashes bugs & improved performance and open sourced the code for Portle!
Better bids and offers and lower default slippage of 0.20% are available on the new live.dex.ag beta website.
Gilded is an open finance platform for business to business (B2B) payments.
---
Community Member Spotlight
This week we're highlighting the great work of Richard Burton!
Richard is a long-time Ethereum community member who spent time helping with design work at the Ethereum foundation back in 2014. After that, he went on to start Balance - an Ethereum-based mobile wallet app in 2016 and currently he's working as a scout for Zenith Ventures.
Keep up the great work Richard!
---
Interesting Tweets
---
Ecosystem Bits
Blog Posts
Podcasts
Videos
Misc
---
Meme of the Week
---
Looking for Work?
---
Support EthHub:
---
Protect Your Crypto
Buy a hardware wallet:
---